Prince: everyone's freak
The Purple One was more than a hero to lonely outsiders.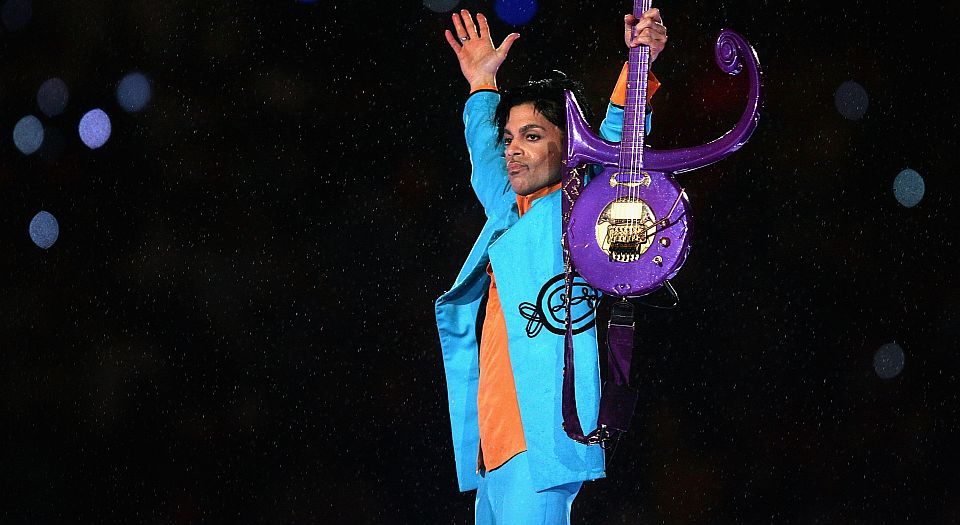 In the days since Prince Rogers Nelson was found dead at Paisley Park in Minneapolis, the tributes have flowed. The death of an icon in the internet age means content, and quick. But, aside from the ink spilled on his unrivalled musicianship, his one-man crusade against the music industry and his legendary basketball skills, tear-stained testimonials about how much Prince 'meant to me' have abounded.
Commentators and critics have started a crying contest. 'There was disbelief, followed by dread and nausea, then tears that wrung out of my body so forcefully it gave me stomach cramps', wrote one in Noisey about hearing the news. 'I stood on the concourse at King's Cross station, my face wet with tears. I'd lost the love of my life', wrote Liz Jones in the Daily Mail. And on they go, with only passing reference to the man they are meant to be mourning.
In some ways, it's understandable. As Jennie Bristow noted on spiked yesterday, as the Boomer generation of pop icons shuffle off this mortal coil, the spirit of liberation and possibility of the post-Sixties period is shuffling off with them. And Prince meant a lot to a lot of people. But this isn't what the in-print hysterics are getting at. They're talking about how much he meant to them – as women, as gay people, as 'outsiders'. Not to the masses.
Prince's elfin sexuality comes up a lot. As it should: it coursed through his music and stage persona from the very beginning. After signing a deal with Warner Bros aged 17, the pint-sized multi-instrumentalist from Minneapolis was promoted as a fresh-faced prodigy, a new Stevie Wonder. But even on his first two, go-nowhere albums, full of airy falsettos and plaintive love songs, there was a dollop of absolute filth. 'Soft and Wet' was his first mini hit – no prizes for guessing what that song's about.
Village Voice critic Robert Christgau announced Prince's arrival in 1980 by telling Mick Jagger to 'fold up his penis and go home'. But Prince offered more than phunked-up nasty. He was virile and yet vulnerable – and also pretty creepy. On his critical breakthrough Dirty Mind, the new-wave bolt 'When You Were Mine' is a portrait of jilted impotence: 'I never was the kind to make a fuss / When he was there / Sleeping inbetween the two of us.' Later on in the LP, he delivers the funk-fuelled 'Head', before following it up with 'Sister', the best song about incest ever written.
Prince's gender-bending, his cross-racial appeal and his glammed up, male-female-black-white backing bands – inspired by Sly and the Family Stone – was invigorating. But the way this is being hailed as a blow for social/sexual misfits everywhere misses the point. Prince rebelled against buttoned-up mores – it fuelled his artistry. But it was for everyone. 1999 and Purple Rain were huge commercial hits – their dayglow sounds pulsed out of sleazy downtown bars and minivan tapedecks alike. You can't be a pop icon and only appeal to the few.
There's a whiff of snobbery to the post-Prince gush-fest, particularly when it comes to black culture. Prince, we're told, was a thorn in the side of sexist ghetto conformity – despite the fact he was adored by black audiences throughout his career. He did refuse to be pigeon-holed, insisting that Warner list him as a pop act rather than relegate him to the black circuit. And The Beatles, Bruce Springsteen and Joni Mitchell figured alongside Stevie, Sly and Hendrix in his list of formative influences. But he was about everyone partying together, not the few standing out.
The most memorable moment of the last decade of his career was his explosive performance at the 2007 Super Bowl halftime show. He sent fans racing on to the field when he burst into a blistering version of 'Let's Go Crazy'. He took the Foo Fighters' mediocre hit 'Best of You' and made it sound like 'All Along the Watchtower'. Then, he led his 'dearly beloved' in a sing-along to 'Purple Rain', suitably enough, in the pouring rain. Here was this embodiment of otherness, this musician's musician, plying his craft to millions of adoring sports fans.
Prince pushed boundaries, but this was borne of his rejection of the familiar, and the easy. Despite penning filthy lyrics about used condoms and masturbation – drawing the ire of the puritanical Parents Music Resource Center in the process – he later bristled at his earlier sleaze. There's even a story of him sending bodyguards to restrain a party dj from playing one of this filthier hits. His conversion to the Jehovah's Witness faith in 2001 certainly played a role. But, as he once told PBS's Tavis Smiley, 'cursing was cool when nobody was doing it'.
Prince was one of a dying breed – a pop icon who could combine mass appeal with pushing the envelope. He innovated, switched lanes and defied expectations, and his audience was more than willing to move with him. His star rose at a time when you could be weird on a huge scale. That's a distant memory today, when mass culture has fragmented and 'real' music is reserved for a loyal niche. That's why it's wrong to claim he was Prince of the freaks. Prince was everyone's freak. May he Rest in Purple.
Tom Slater is deputy editor at spiked. Follow him on Twitter: @Tom_Slater_
To enquire about republishing spiked's content, a right to reply or to request a correction, please contact the managing editor, Viv Regan.