Let's harness London's creativity
The new mayor should champion creative technology.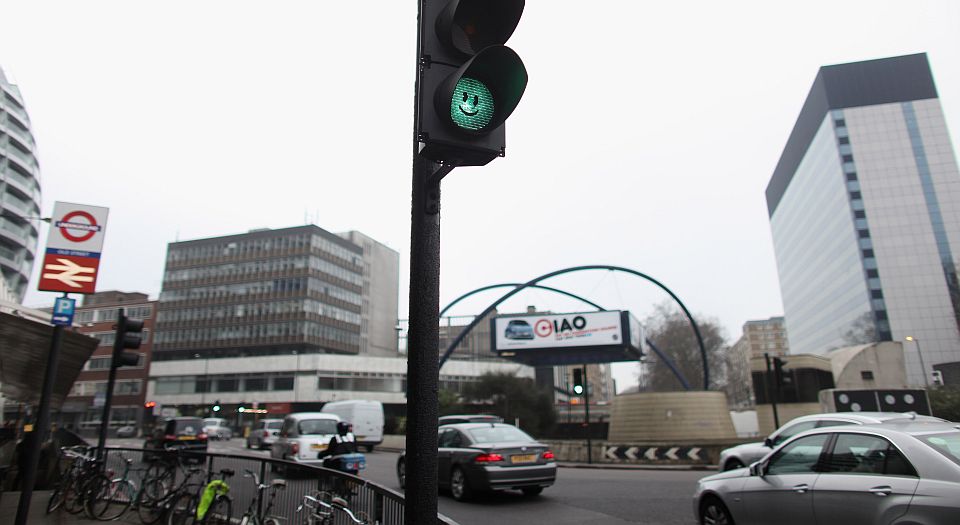 In the modern era, London's economy has relied on professional and financial services; media, digital and creative industries; cultural and entertainment sectors; medicine and scientific research; and a rump of engineering and manufacturing. This balance no longer works to support the city economically, morally or practically. The craft skills and creativity of the city are sectioned off and underexploited as a source of innovation and wealth creation.
London was historically a centre of forward-thinking manufacturing, with ship-building on the lower Thames; watch-making and precision engineering in Clerkenwell; brewing around the City perimeter; weaving in Spitalfields; printing in Blackfriars and Fleet Street; consumer electronics on the Great West Road; and aerospace and automotive industries in Hackney. With the establishment of Ford's Rainham Marshes works, Barking and Dagenham became the most diverse industrial area in London, if not the UK.
Historically, London was also a centre of creativity and innovation. Just think of the brilliant improvements that came from the Royal Institution's laboratory, where Faraday's work on electro-mechanics laid the basis for the modern-day Internet of Things. Or the great industries created in corporate facilities such as EMI's Central Research Laboratory in Hayes, which pioneered commercialisation in broadcasting systems, stereo, airborne radar and CAT scanners. In fact, many of London's great creatives were creative technologists, from Christopher Wren to Isambard Kingdom Brunel to Frank Whittle and James Dyson.
London still benefits from both of these legacies. And, in some ways, the 'digital revolution' has helped dissolve the boundaries between creativity and innovation, creating 'digital entrepreneurship' at a time when established industries aren't delivering innovation. But we still struggle to overcome the artificial divide between creatives, technologists and engineers.
Creatives are lauded by government and the media for their free-thinking and their untethered lifestyles, while technologists are seen as somewhat autistic geeks and engineers are seen as unglamorous and uncreative detail merchants. In reality, the most exciting creatives in London are designers who are also engineers, and engineers who are also designers. These people understand how to take new ideas and use them to create new products, services and environments.
There have been some major breakthroughs in recent years. In Shoreditch, digital creative consultancy BERG created a network and protocols to connect the 'Internet of Things', developing the exemplary Little Printer. In Spitalfields, three Royal College of Art grads have developed electric paint. In King's Cross, Emotech is researching and engineering 'Olly', a personal robot with personality to take on techno-retail giant Amazon's 'Echo'. And, on the edge of Brixton, Robots.io is designing interfaces to simplify the remote control of industrial robots.
London — and the UK — is great at nurturing such talents. Programmes such as Imperial College London and the Royal College of Art's joint Innovation Design Engineering masters, the Industrial Design and Technology BA at Brunel, and the postgraduate Material Futures programme at Central Saint Martins have produced scores of broad-thinking, inspired and entrepreneurial students.
Creative technology represents a 'third way' for London's economy. The UK has always invented new technologies, but, unlike the US, Germany, Japan or South Korea, we are no longer capable of building them out. Just take the case of graphene, a super-strong, flexible and conductive material pioneered at the University of Manchester over a decade ago. The Sunday Times recently reported that, despite founding a National Graphene Institute, 'the UK has dawdled in developing one of its greatest discoveries'.
Such challenges can be addressed by creative technologists, who can combine societal insights; design and engineering problem-solving; cross-disciplinary approaches; new tools for creating, collaborating and manufacturing products; and marketing nous. These are the people we should be championing to help us create new industries for the future, and, along the way, help us resurrect our sclerotic economy.
Creative technology isn't the only progressive approach to take. And many creative technologists have themselves been hobbled by their low aspirations and obsession with resources and waste. But the potential is there to be realised. Creative technology should be nurtured by the new mayor. The mayor should celebrate the power this technology holds to create a new future, and the importance of involving ordinary people in this progress. Here are some practical steps the new mayor could take:
Address the housing crisis, which is making it unaffordable for entrepreneurs to live in London
Ensure workshop and office space remains affordable, against the actions of commercial landlords and residential developers
Bring together London's art and design and science and technology universities around a public-innovation agenda, driven by citizens' needs and aspirations
Build a 'Cambridge corridor' connecting London's creative and manufacturing sectors with Cambridge's research-and-technology expertise
Encourage Greater London Authority-controlled agencies, such as Transport for London, to offer support to startups
Take risks on creative technology startups and offer support through London's procurement budget
Make London-supported or London-based innovation-support agencies more accountable to citizens
Use funding for public arts to champion creative technologists – as was done (in a limited way) for London 2012
Investigate public models of micro-finance and crowdfunding to enable startups to flourish
Promote facilities for innovation and fabrication and underwrite the rejuvenation of modern manufacturing in and around the capital
Consider underwriting a new approach to promoting the Internet of Things in the home and beyond.
Nico Macdonald is chief executive of the Research and Development Society, and co-author of Big Potatoes: The London Manifesto for Innovation.
Visions for London is a series of mini manifestos aimed at raising the stakes in the upcoming London mayoral election.
This vision is based on talks given at the Editorial Intelligence 'Intelligent London' conference, and The Centre for London 'Ideas for London Salon', at which London mayoral candidate Sadiq Khan also presented, proposing a tourism tax.
To enquire about republishing spiked's content, a right to reply or to request a correction, please contact the managing editor, Viv Regan.