The Queen's speech: all talk and no tech
Promises of driverless cars and space travel ring empty without funding for research.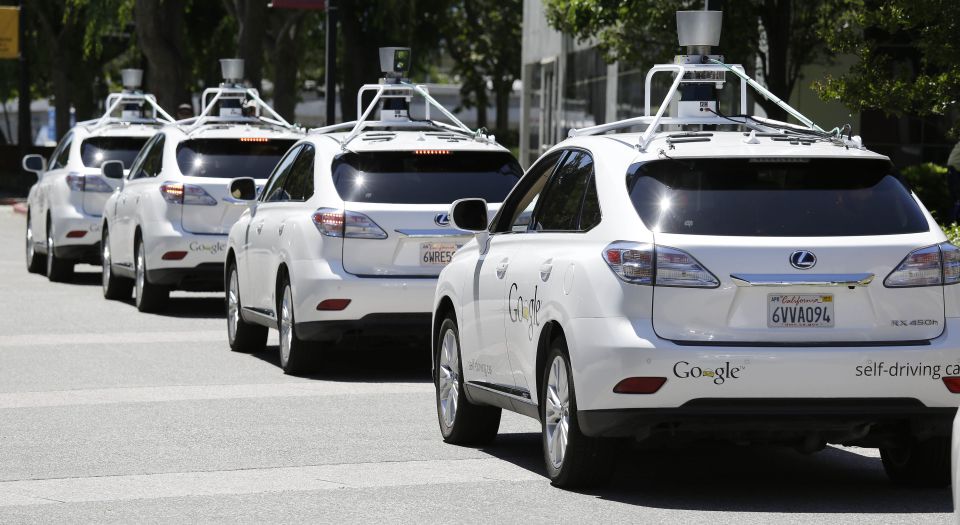 In an attempt at being trendy, Britain's Conservative government has, in the Queen's Speech to parliament, told the notorious Department for Transport (DfT) to make plans for driverless cars, Unmanned Aerial Vehicles (drones) and a spaceport. But what are these plans? Might they be, perhaps, to increase government funding for research and development for those three key technologies? No chance. Instead, the government will play to three of British capitalism's greatest strengths: making new laws, messing around in the insurance industry and postponing large, hi-tech projects.
Driverless cars
The government wants to pass legislation to allow driverless cars to be insured under normal insurance policies. Indeed, for transport secretary Patrick McLoughlin, laws have logical priority over laboratories. As he has announced: 'having a long-term economic plan that really works for the country means putting in place legislation that puts us at the heart of the modern transport revolution.' Usually critics complain that the law can't keep up with new technologies (think, for example, of Uber). But with McLoughlin, a new law on a new piece of paper can propel a whole transport revolution.
Following chancellor George Osborne's March 2016 budget, Highways England – the agency which operates and is supposed to maintain and improve England's motorways and major A roads – wants trials of autonomous vehicles to take place on motorways by the end of 2017. This all sounds very progressive, but in fact the state is only rhetorically committed to moving driverless cars forward. Highways England's general budget for innovation is a princely £150million over the next five years. Within that, it will put aside just £35million for 'emerging technologies', including autonomous vehicles. That's seven million a year: not enough to buy Patrick McLoughlin a semi-detached house in Chelsea.
That driverless cars may need no special insurance is commendable. But whether the government's pledge can be taken seriously must be subject to doubt. Because of environmentalist opposition, general dithering and a preference for hiring lawyers and consultants rather than engineers, the government has already delayed the expansion of airport capacity around London, as well as high-speed rail lines from London to Birmingham and further north. In the case of a planned 18-mile transPennine road tunnel, linking the north-east with the north-west, George Osborne has agreed to spend just £75million on a project that will cost six billion. It would not take many incidents or much hostility around driverless cars for the government to change its mind about insuring them.
Already, sceptics have raised major fears about driverless cars. They worry about costs, turns into heavy traffic, ability to deal with roadworks (Britain has two million a year). They fret about the changing road surfaces autonomous vehicles will encounter, the eye/hand duties that will still be required of drivers, and the vehicles' ability to recognise eye/hand gestures among other drivers; about maintaining them, their performance in long journeys, and their ability to handle telecommunications and electricity outages, storms and accidents. Finally there are scares about driverless cars being hacked, and giving off harmful radiation.
Given all these anxieties, it's hard to see driverless cars actually turning out to be as easy to insure as the government pretends – even if their reputed inability to incur human error makes experts hope that they will actually reduce insurance premiums. At the very least, we can expect to see demands emerge that such vehicles be safely confined to dedicated lanes; but the government would be unlikely to undertake such expenditure. After all, someone such as Boris Johnson favours a lane between London and Birmingham for cyclists, not for lorries.
As for 'platoons' of driverless lorries, they should be easier to organise than Britain's motorists. But already Britain's Road Haulage Association, no less, is pronouncedly cautious about them.
Drones
The Queen's Speech also trumpeted extra state support for businesses putting money into drones. Once again, it's hard to be sanguine about this. Drones are seen as likely to hit aircraft, invade our privacy and land all kinds of contraband inside prisons. In Britain, fear will, for a long time, form a bigger industry than drones.
Spaceport
In April, Blue Origin, a commercial space company founded by Amazon's Jeff Bezos, landed a reusable rocket vertically for the third time. With breakthroughs such as these, it would be foolish to rule out the development of space tourism for billionaires. So isn't a spaceport for Britain, which has a relatively successful space industry by European standards, a good idea?
It is. Yet the eight sites named as possible locations for such a facility (six in Scotland and one each in England and Wales) were first announced by aviation minister Robert Goodwill nearly two years ago. The plan was for opening by 2018 – now, it's for 2020. And that's before any new worldwide financial crash comes around.
Highways England says it will be 'exploring the creation of a Test and Innovation Centre to pioneer new research' in transport tech. But exploring is not the same as funding. Moreover, to put a few driverless cars through their paces at an off-road centre is very different from the IT systems integration that would allow mass driverless cars to successfully rub shoulders with Britain's 35million vehicles with drivers.
Patrick McLoughlin said that while driverless cars and commercial space flight 'might seem like something [like] science fiction', they are not. The Daily Mirror reported ministers hoping that driverless vehicles 'could become a common sight on British roads by 2020'. This kind of insouciant breeziness is, in fact, all the government can offer. Within the next five years, it will ensure, despite itself, that none of the three developments discussed here complete, in Britain, the full jump from fantasy to fact.
James Woudhuysen is editor of Big Potatoes: the London Manifesto for Innovation. Read his blog here.
To enquire about republishing spiked's content, a right to reply or to request a correction, please contact the managing editor, Viv Regan.