Mourinho: is he the Messiah, or a very naughty boy?
Or, quite possibly, both? A sanguine Manchester United fan writes.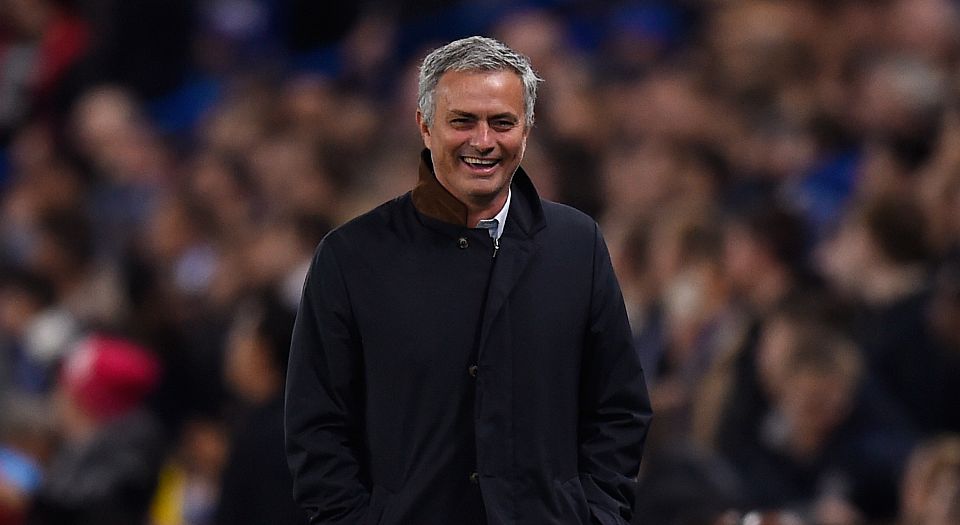 Louis van Gaal heard he had been sacked as Manchester United manager while his suit was still wet with champagne from celebrating Saturday's FA Cup final victory. That alone demonstrates the inflated level of expectations any United manager must face today.
Not even winning 'the greatest cup competition in the world' could save LVG's job for another 90 minutes, never mind another season, after United finished a paltry fifth in the Premier League and failed to qualify for the UEFA Champions League. Now we United fans wait for the next Messiah, Jose Mourinho, to helicopter into Old Trafford and perform the miracle of turning dross into silver. Or not.
I blame Sir Alex Ferguson. Not only because, as the most successful manager in United's history – champions of England 13 times, of Europe twice, etc etc – Fergie set the bar too high for his successors to reach. But also because, as the supreme egotist in English football, Ferguson made sure that Mourinho – the one manager with the ego and talent to match him – did not get the job when he retired.
By the time Ferguson stood down in 2013, he was able to act like the Supreme Leader and name his own successor (they had even named Old Trafford's mighty North Stand after him, North Korea-style). Rather than allow his 'friend' and rival Mourinho to replace him and build a new dynasty, Fergie got the club to appoint his 'mini-me', David Moyes, who seemed out of his depth from the kick-off of his short Old Trafford career.
As a result we did not get Mourinho three years ago when he was in his prime and primed to come to United. Indeed, he seemed desperate to do so, courting Ferguson and flattering the club at every opportunity. When instead Jose went back for a second spell as Chelsea boss there was much media talk of a remarriage made in heaven. In fact both were on the rebound: Mourinho had wanted United, who rejected him, and Chelsea had wanted former Barcelona manager Pep Guardiola, who rejected them and went to Bayern Munich. So we were stuck with Moyes, and then LVG.
In the meantime, Mourinho's star has apparently waned somewhat. Despite winning the title at Chelsea in his second season back, he was sacked again after 'losing the dressing room' in a bizarre players' revolt, as the west London club plummeted from champions to apparent relegation contenders early last season. As the team's performance level declined, Mourinho's volatility level seemed to soar to new heights as he raged at everybody from his players to the press and the club doctor.
So, is the Jose United are likely to get now a mad shadow of his former self, like some of the past-it star players we have signed on big wages? Or is he still the Special One and it's a case of better late than never? To paraphrase Brian's mum, is he the Messiah, or just a very naughty boy? Or, quite possibly, both…?
One thing for sure is that van Gaal had to go. Like Moyes before him, LVG may not have been the entire problem at United, but he was certainly not the solution. He spent more than £250million on players, which might currently appear about £250million too much. When he finally gave a chance to United's own young talents, such as striker Marcus Rashford, it was only because injuries to others forced the manager's hand.
If his media statements could at least be weirdly interesting, the football LVG produced on the pitch was predictably turgid. He talked about 'the process' and 'the philosophy' while his team scored fewer league goals than any United team since the dark days of 1989, and made more backward passes than any other Premier League side – the only table they topped last season.
You did not have to be entirely misty-eyed about the allegedly swashbuckling Ferguson years – some of his teams were also quite capable of doing dull – to see that this was not good enough. When LVG protested near the end that United fans' expectations were too high, he might have had a point, but he was also signing his own redundancy notice.
If he had to go, who was to replace him? There is nobody at hand who seems to fit the bill, certainly not Ryan Giggs, the 42-year-old former United legend who has been LVG's silently brooding sidekick for the past two years.
So surely it must be Mourinho. I have always liked everything about him, except for the football some of his teams have played. Jose has a reputation for 'parking the bus' and defensive stonewalling that will have many United fans feeling nervous. One friend described him to me this week as 'the Portuguese David Moyes'.
That reputation for dour football, while not exactly underserved, does not quite tell the whole story. Mourinho certainly makes sure his teams know how to defend and close down a game – attributes which, as spiked sports columnist Duleep Allirajah has often pointed out, are under-appreciated skills crucial to any successful side.
Yet he has also presided over periods of fast and thrilling counterattacking football, as in the first half of his last title-winning season at Chelsea. Everybody remembers Mourinho's classic parking-the-bus exercise at the Nou Camp, when his Inter Milan killed the game in the second leg of a Champions League semi-final versus Guardiola's all-conquering Barcelona. Fewer seem to recall how Jose's Inter had outplayed and overrun Pep's starry Barca in the first leg back in Milan.
Then again, maybe I am just clutching at straws and selling myself a dummy. But it can't be any worse than under LVG. Can it…?
One real worry is Mourinho's record of loaning out or selling on young players at Chelsea, while preferring to buy in mature international stars. There is already talk of him bringing the fading supernova Zlatan Ibrahimovic to Old Trafford. All good for the box office no doubt, just so long as we don't have to witness Rashford and Co turning out for other teams next season. If Mourinho wants to maintain his reputation for defending, he will also have to use all his charms to keep our one global star, goalkeeper David de Gea, out of his former club Real Madrid's clutches.
Whatever happens, once Jose arrives it is unlikely to be dull. Especially with Guardiola newly installed over at Manchester City, and Jurgen Klopp threatening to get our fiercest rivals Liverpool going. The latter is particularly worrying, not least because of a sneaking suspicion that Klopp is the Fergie-style dynasty-building boss United should have got last season, just as they should have signed Jose three years ago.
Some of us are old enough and ugly enough to be quite sanguine about the prospects. In 1974 I saw United play at Leyton Orient in the old second division. Much later I had a season ticket at Old Trafford for 18 seasons, during which they won 11 Premier League titles. Neither of those experiences is likely to come round again in my lifetime. Perhaps we have to get used to being not-so Special Ones.
What United fans surely need above all is just something to get the red blood cells flowing more often again. In an ideal world, of course, we want to revive the spirit captured by Ferguson's famous ejaculation after the last-minute win in the 1999 Euro final: 'Football. Bloody hell!' Back on the real Planet Football we wait to see whether Jose can be the Portu-geezer to give us a bit of 'Futebol. Diabos!'
Mick Hume is spiked's editor-at-large. The 'concise and abridged' edition of his book, Trigger Warning: Is the Fear of Being Offensive Killing Free Speech?, is published by William Collins.
To enquire about republishing spiked's content, a right to reply or to request a correction, please contact the managing editor, Viv Regan.