Reclaim the internet… from the censors
Yvette Cooper's new campaign is an insidious attack on online freedom.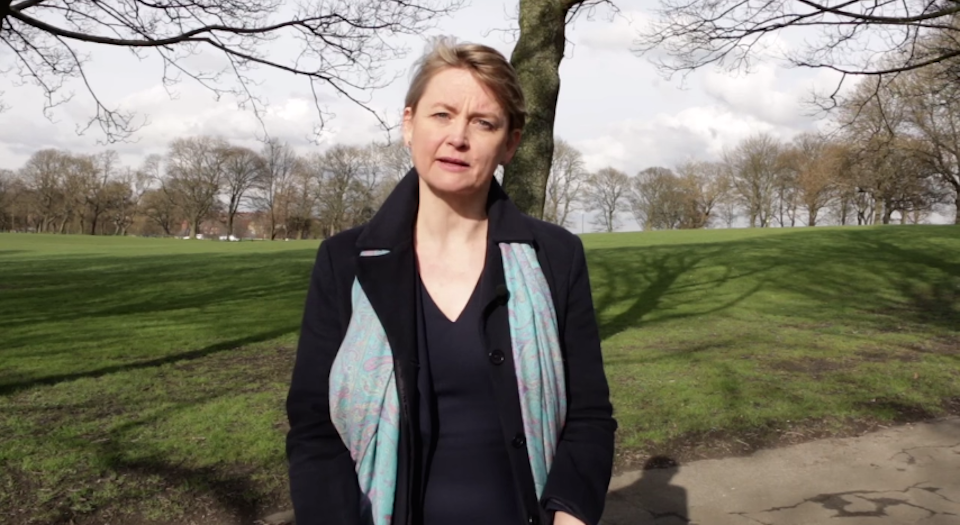 Labour MP Yvette Cooper has called on the British public to start a debate about internet safety. Recl@im The Internet is Cooper's catchy twist on the Reclaim The Night marches of the Seventies and Eighties, in which women called for streets to be made more safe at night. The Recl@im campaign's homepage states: 'The internet is our new streets and everyone should be able to feel safe and speak out online.'
Cooper's campaign has received predictable support from fans of internet censorship, including professional internet-troll hunters and fellow Labour MPs Stella Creasy and Jess Phillips. Phillips even boasted that she had received 600 rape threats after announcing her involvement with Recl@im.
Cooper's idea is nothing new – there have been many initiatives recently to raise awareness about women's safety on the internet, from last year's UN report, Cyber Violence Against Women and Girls, to Jeremy Corbyn's Working With Women, which promised to end everyday sexism. Internet censorship in the name of women's safety is a hackneyed idea.
But for all its posturing about starting up a debate, Recl@im The Internet is the most insidiously censorious attack on internet freedom to date. While other campaigns have openly called for the need to protect women from certain words – as well as slut-shaming and body-shaming, etc – this latest attempt to neutralise the internet is pretending to protect free speech.
'It's possible both to champion freedom of speech and argue for greater responsibility from everyone', the campaign claims. But, as spiked has long argued, if free speech is to be genuinely free, it must be absolute, with no ifs or buts. If it's not absolute, then it's not free speech; it's privileged speech. What Recl@im is really saying is, 'Yes, free speech for us, but not for people we don't like'. In other words, in the interest of protecting free speech, we must limit it. This campaign couldn't be more Orwellian if it tried.
The bizarre idea that it is possible to expand freedom of speech by limiting it involves identifying those groups that have the ability to speak freely and those that do not. A recent investigation by the Guardian into its comments section revealed that women and black people suffered worst from internet trolling. The charity Stonewall emphasises the importance of protecting LGBT people from online abuse, and now Recl@im is claiming that, as well as women being incapable of dealing with insults, 'almost a quarter of young people are targeted by online abuse'.
Not only is the idea that minority groups and women need to be protected from online speech patronising, it's also untrue. Indeed, a large proportion of internet trolls are reportedly young women – supposedly the most vulnerable of all the victim groups. By cloaking a serious threat to free speech in the language of victimhood and protection, Cooper's campaign has succeeded in obscuring what is really going on here. In the name of protecting minority groups, Recl@im is attacking our right to free expression.
This should worry us all. Recl@im is falling over itself to prove that it is not censoring the internet, but behind its doublespeak is the insistence that we allow the authorities to monitor, censor and control our online communications. 'We're calling for your views on what more the police and prosecutors should be doing', Cooper wrote in the Telegraph.
The idea that women need loud, brash men to be silenced in order to unleash their full potential online represents a damning view of women. Likewise, the suggestion that black people need (still overwhelmingly white) authorities to make the internet suitable for them should make us balk. At this point, everyone knows that Twitter is a hotbed of kneejerkers and troublemakers. If you don't like it, stay away from it. There is no social obligation to tweet. We should also defend the right to get angry; the freedom, that is, to let a few expletives end a boring online argument. Do we really want to take the emotion out of public discussion for the sake of a few hurt feelings?
You can choose to ignore online nastiness – that is the beauty of being behind a screen. But if you do want to enter the sometimes unpleasant world of online discussion, you must fight for your right to access all opinions. There is no point in having a discussion if those speaking are not free to say what they truly think. So let's reclaim the internet for real – starting with the removal of all hate-speech laws and controls on free expression. No ifs, no buts.
Ella Whelan is assistant editor at spiked. Follow her on Twitter: @Ella_M_Whelan
To enquire about republishing spiked's content, a right to reply or to request a correction, please contact the managing editor, Viv Regan.