Sarah Wollaston: fuzzy with the facts
She's often as selective with the evidence as Vote Leave is.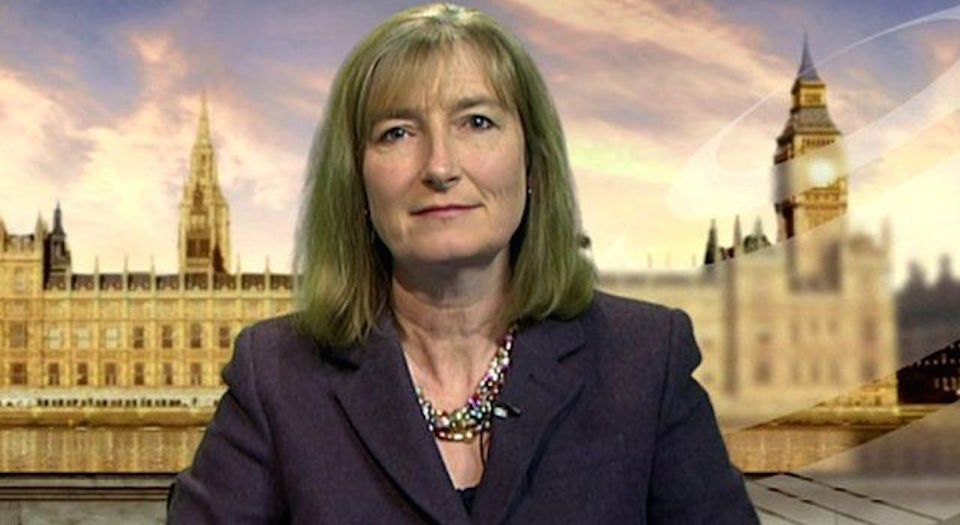 In an apparent fillip for the Remain campaign, high-profile Conservative MP Dr Sarah Wollaston has announced she will be voting to stay in the EU, having previously suggested she would vote to leave. Wollaston says she changed her mind because Vote Leave is promoting misleading stats. But she is not above a few misleading statements herself.
Wollaston told the BBC: 'For someone like me who has long campaigned for open and honest data in public life, I could not have set foot on a battle bus that has at the heart of its campaign a figure that I know to be untrue. If you're in a position where you can't hand out a Vote Leave leaflet, you can't be campaigning for that organisation.'
Vote Leave's claims about the amount of money Britain pays to the EU — £350million per week — have always been tenuous, to say the least. That figure ignores both the rebate Britain has negotiated and the amount it receives through a variety of EU schemes. It's true that the rebate could always be negotiated away at some point, and that Britain doesn't have complete control over the EU funds it receives. But most commentators agree that the £350million figure is misleading, if not downright dishonest.
It's even worse to suggest, as Vote Leave does, that leaving the EU would mean that all of the money saved from budget contributions could be spent on the NHS; this reflects a pitiful view of voters as being only interested in the health service. Surprise, surprise: Vote Leave politicians are as disconnected from how voters think as are those arguing to Remain.
But just because the official Leave campaign says stupid things doesn't automatically justify such a change of heart, such an abandonment of the whole idea of leave, which is what Wallaston has done. It's perfectly possible to support a vote to leave the EU while disagreeing with the arguments made by Vote Leave. For example, Vote Leave has made much play on the need to reduce immigration. But as numerous spiked writers have pointed out, taking control of who can and cannot live in the UK is not the same as demanding a reduction in immigration. In fact, it could give us the opportunity to be more open to people wishing to come here. But that must be done with the consent of the British people, not imposed from outside.
As for data, Wollaston is on shaky ground herself. In her position as a GP turned MP, chosen in an 'open primary' in achingly right-on Totnes and having been a Conservative Party member for just three years before seeking selection, Wollaston has used her credibility as a doctor to promote one paternalistic policy after another, demanding everything from smaller food and fizzy drink portion sizes to 'plain packs' for cigarettes. And she has often backed up her demands through a selective use of evidence.
For example, as Christopher Snowdon pointed out in 2012, in a debate on minimum-unit pricing of alcohol, Wollaston claimed that the drinking 'epidemic' was costing taxpayers 'at least £20 billion' per year. This is utterly untrue. Even the people behind this laughable statistic say that actually the direct cost to government is a fraction of that figure. The number is inflated by a variety of 'costs to society', including costs to the individual drinkers themselves. Either Wollaston is too lazy to find out the basis of the figures she is using, or she's just as guilty of being misleading on her pet issues as Vote Leave is on theirs.
The Commons Health Select Committee, which Wollaston chairs, took evidence on childhood obesity, during which it heard disproportionately from public-health lobbyists and campaigners, and then — hold the front page — it produced a report arguing for a tax on sugary drinks. Yet the sugary drinks tax in Mexico, much touted by anti-sugar campaigners, has had only a small effect on consumption, an effect that appears to be disappearing fast. Such a tax will make vanishingly little difference to childhood obesity, but it will dent the pockets of anyone who has the temerity to enjoy Coke or Pepsi. But never mind the facts, eh Sarah?
Wollaston is perfectly entitled to say she has thought through the issues during the referendum campaign and had a change of heart based on what she sees as the prospects for Britain outside the EU. But her claim that she's a principled defender of 'open and honest data' is, er, factually inaccurate.
To enquire about republishing spiked's content, a right to reply or to request a correction, please contact the managing editor, Viv Regan.