We must have the freedom to hate
Hatred is an emotion, and the state has no business policing emotion.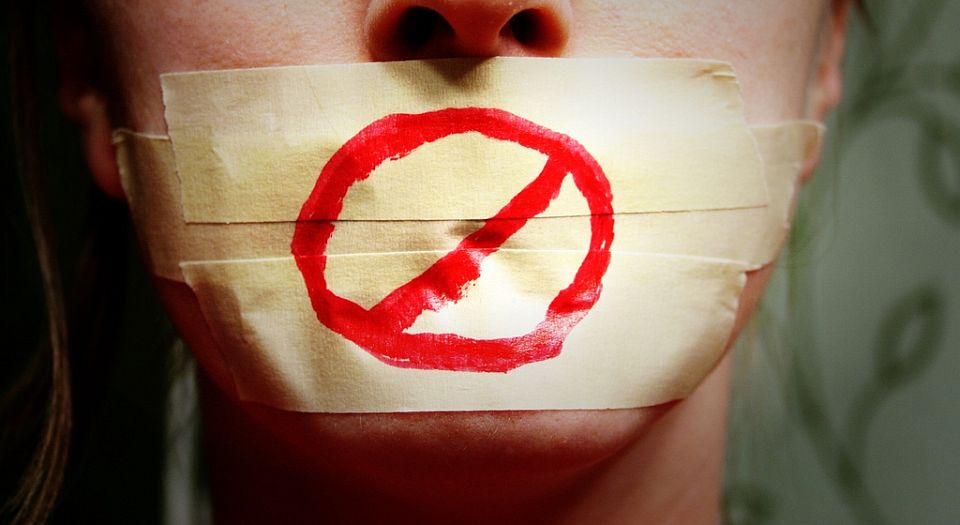 'The internet is a place for free speech, not hate speech.' This spectacularly Orwellian comment was made last week by EU commissioner Vĕra Jourová, as she unveiled a new EU code to tackle hatred on the internet. Following three or four years of agitation by officials, politicians, hacks and feminists, all of whom insist that hateful 'trolling' online is turning the internet into a cesspool of foul ideas and rotten comments, the EU has decided to take action. It has got web giants YouTube, Facebook, Twitter and Microsoft to sign a promise that they will hunt down and extinguish illegal hateful commentary, especially racist and xenophobic comments.
Some have responded to the new code by asking if it represents overreach. There's a danger, they say, that angry speech, or just zany speech, will be swept up in the clampdown on hate speech. This will no doubt happen. But we should take our critique of this new code, and of 21st-century censorship more broadly, a step further. We shouldn't only say 'relatively normal speech might be destroyed alongside hate speech' — we should call into question the whole idea of 'hate speech'. The category of hate speech is as ridiculous, and abominable, as the idea of thoughtcrime. It represents the criminalisation, not only of racism and xenophobia — which would be bad enough — but of certain ideas, moralities and beliefs. We should bristle and balk as much at the idea of 'hate speech' as we do at the idea of thoughtcrime.
Hate-speech codes are an ideological tool disguised as a force for moral good. Consider the recent history of the idea of hate speech, which is very well documented in Paul Coleman's book Censored. After the Second World War, the keenest proponents of controls on 'hate speech' were the Soviets. There were various international gatherings in the 1940s and 50s to hammer out postwar international treaties, and at these the Soviets pushed for a global commitment to repressing 'hate speech', in particular far-right speech. They wanted stipulations against 'hatred' and 'incitement to hatred'. Amazingly, the West resisted. Eleanor Roosevelt represented the Western powers at some of these debates. She argued that it would be 'extremely dangerous' to outlaw hate speech, since 'any criticism of public or religious authorities might all too easily be described as incitement to hatred'. Indeed.
Eventually, the Soviets won out. In 1965, the UN Convention on the Elimination of all Forms of Racial Discrimination was adopted, and it included a proposal to criminalise 'ideas based on racial superiority'. The keyword here was ideas. From the outset, treaties and laws against hate speech were about controlling ideas: obnoxious ideas, yes, but ideas nonetheless. It was clear very early on that the category of hate speech was an ideological tool for the repression of bad ideas, of certain convictions. Post-1965, Western countries introduced into their national laws this new commitment to repressing ideas based on racial thinking.
What's more, the category of hate speech is an extremely elastic tool for the repression of ideas. It has spread from curtailing ideas of racial superiority to suppressing expressions of religious hatred. Some Scandinavian countries want to outlaw misogynistic speech. On campuses there are clampdowns on transphobic speech. Anyone who says that a person with a penis is a man can now be branded a 'hate speaker' and find himself No Platformed. So even saying 'men are men and women are women' has been encapsulated in the ideological category of hate speech. Normal, widely held beliefs are casually rebranded 'hatred'.
Criticise religion too harshly and you'll be accused of religious hatred; oppose gay marriage and you're homophobic; doubt gender dysphoria and you're a 'transphobe'. Shouting 'that's hatred!' has become the preferred means for suppressing beliefs we find difficult or uncomfortable. That's thanks to hate-speech laws. They have sanctioned this rush to rebrand beliefs as hate and to try to crush them. Once you accept that some ideas are beyond the pale, once you cross that rubicon, then ultimately no idea is safe, because every idea can, at some level, be considered as offensive or experienced as hateful.
To see how thoroughly the category of hate speech punishes ideas, consider some European examples. A Swedish pastor was given a one-month suspended prison sentence for saying homosexuality is a tumour on society. But he really believes that. He was punished for his beliefs. Brigitte Bardot has been fined 30,000 Euros for describing the Islamic ritual slaughter of meat as 'barbaric'. She really believes that. Germaine Greer is hounded by students for saying that a man cannot become a woman. But that is her deeply held belief. She's hounded for her beliefs.
Under the banner of tackling 'hate speech', people are being punished for their moral convictions. We must always remember that one man's hate speech is another man's real, genuine moral or religious conviction. What the state or mainstream society or student leaders refer to as 'hate speech' is to someone else an acceptable way of thinking. We should feel as angry about state restrictions on hate speech today as we would have done about the Soviet Union's arrest of political dissidents 40 years ago, because in both cases the same thing is happening: people are punished, not for anything they've done, but for what they think.
Hatred is an emotion. It might not be the best emotion, but it's an emotion nonetheless. And when we allow figures of authority to control emotion, to fine people for their emotions, to imprison people for their emotions, then we enter the realm of tyranny. It completes the state's control of the individual. It expands state power from the public sphere of discussion into the psychic sphere of thought and feeling. It invites policing not only of political sentiment but of deep feeling. It is a profound assault on the freedom of the individual.
It's time to get serious about freedom of speech. It is unacceptable to repress the expression of ideas. It is unacceptable to repress the expression of hatred. 'Hate speech is not free speech!', people say. But it is. By its very definition, free speech must include hate speech. Speech must always be free, for two reasons: everyone must be free to express what they feel, and everyone else must have the right to decide for themselves whether those expressions are good or bad. When the EU, social-media corporations and others seek to make that decision for us, and squash ideas they think we will find shocking, they reduce us to the level of children. That is censorship's greatest crime: it infantilises us. Let us now reassert our adulthood, our autonomy, and tell them: 'Do not presume to censor anything on our behalf. We can think for ourselves.'
Brendan O'Neill is editor of spiked.
Brendan will be speaking at our upcoming event on the rise of hate-speech laws, to mark the launch of the second edition of Paul Coleman's book Censored: How European 'Hate Speech' Laws are Threatening Freedom of Speech. The event will be held on Wednesday 15 June, at the October Gallery in central London. For further information, and to reserve a place, please email Viv Regan.
To enquire about republishing spiked's content, a right to reply or to request a correction, please contact the managing editor, Viv Regan.