PrEP: a boon to HIV prevention
Ignore the naysayers – this is a huge breakthrough.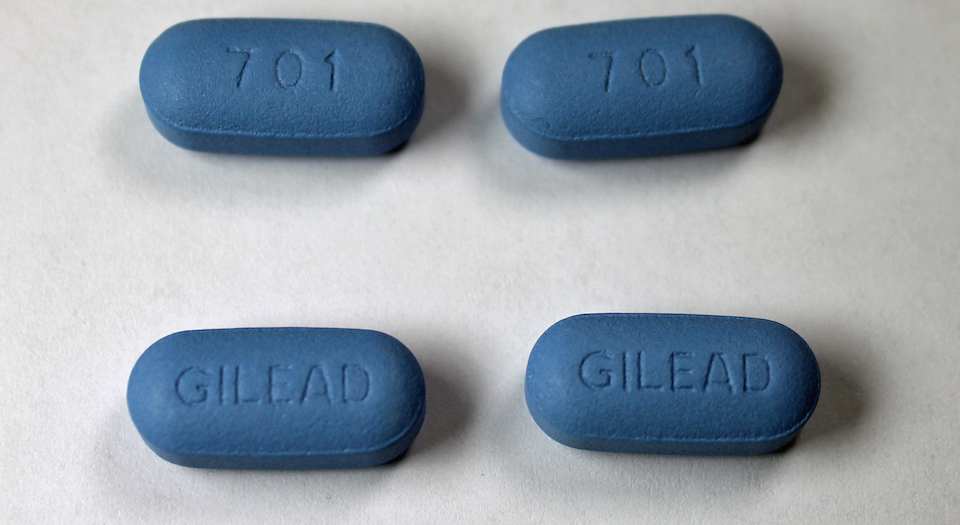 Pre-exposure prophylaxis, or PrEP, hit the headlines last week after the British High Court ruled that NHS England is able, by law, to fund access to the drug. Prior to the ruling, the NHS had argued that PrEP – a form of antiretroviral treatment that guards against HIV infection – was a preventative measure, rather than a treatment, and therefore could only be funded by local councils. Following the High Court's decision, the NHS is looking at an anticipated annual bill of £20-50million for providing PrEP.
The most common PrEP drug is called tenofovir, and is manufactured by the pharmaceutical company Gilead. Tenofovir has been in use for some time as part of the antiretroviral regimen people take after HIV infection. But tests with animals, and observations of infants in danger of HIV infection from their mothers, suggested that antiretrovirals could also be used to prevent HIV infection. Subsequent trials in Africa and Thailand confirmed that a daily regimen of tenofovir provided significant protection against HIV infection, both from sexual intercourse and drug injection.
Early last year, a study found that English gay men, who engaged in unprotected sex with other men, had an 86 per cent reduced incidence of HIV infection if they took a daily combination of tenofovir with emtricitabine (another antiretroviral drug). A French study also found an 86 per cent reduction in HIV infection if tenofovir (or tenofovir with emtricitabine) was used one to two hours before sex, and then 24 and 48 hours after sex. Detailed arguments about the timing, dosage and combination of PrEP drugs will no doubt continue, but the essential finding is indisputable: PrEP significantly reduces the risk of HIV infection.
There appears to be no clinical downside to the use of PrEP. The most common side effect is nausea and vomiting, but this only affects a minority of users and subsides after continued use. None of the PrEP trials reported significant dropout, meaning that the side effects of PrEP are minor.
Some are concerned about the long-term effects of an increase in PrEP usage. There is always the possibility that people who are unknowingly infected with HIV could develop HIV resistance to tenofovir or emtricitabine. However, occasional resistance is manageable and the danger can be contained by HIV testing. Indeed, one of the potential benefits of PrEP is that more people at risk of HIV will come forward for testing, meaning that more people who are unknowingly infected will be diagnosed and treated.
There are no clinical barriers to the use of these drugs. But, regardless of this exciting news, the NHS remains concerned about costs, as well as the fear that easy access to PrEP might cause more promiscuity. There is no question that PrEP is expensive (the treatment costs about £5,000 per patient, per year). Attempts to model the use of PrEP in the UK indicate that most scenarios will at least be cost-effective. Careful targeting of risk groups, and reductions in cost brought about by increased usage, could deliver substantial savings as fewer people become infected.
As for concerns about increased promiscuity, these are not supported by the trial data. There is no evidence that those taking PrEP are more likely to engage in risky behaviours, such as unprotected sex or needle sharing.
But even if PrEP is expensive, and even if it encourages supposedly risky behaviours, we should still support its use. Some argue that other health interventions, such as cataract removal or cochlear implants, should be funded before PrEP. But this is divisive and destructive – it creates a distinction between the deserving and the undeserving sick. There will always be someone who is more deserving, or a case more desperate and tragic, than another. Pitting one tragedy against another is no way to run a health service. We all deserve a healthcare system that respects our different circumstances and choices. A humane health service should work hard to keep everyone healthy, regardless of their lifestyle, and support each struggle against a biology that, ultimately, betrays us all.
Stuart Derbyshire is an associate professor in the department of psychology and A*STAR-NUS Centre for Clinical Imaging at the National University of Singapore (NUS).
To enquire about republishing spiked's content, a right to reply or to request a correction, please contact the managing editor, Viv Regan.