All that matters is gold
A medal for coming second or third is a loser's medal.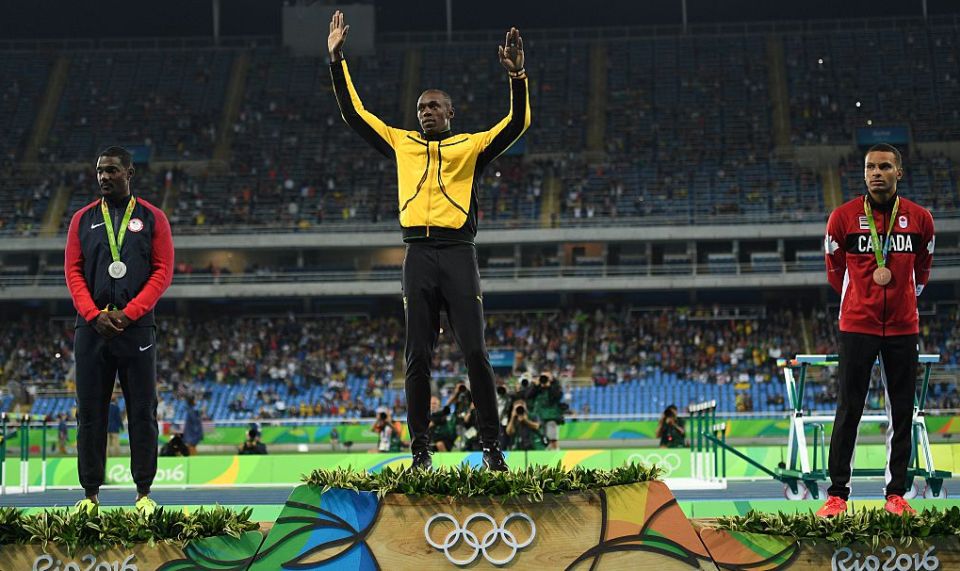 Last week I found myself on BBC Radio Wales defending Piers Morgan. It's a dirty job but someone's got to do it. Morgan's crime? He had the temerity to suggest that only gold medals should be celebrated. That's right. Silver and bronze medallists, according to Morgan, were losers! He'd insulted those plucky Team GB athletes, like national treasure Tom Daley, who had finished second or third. 'Just can't get excited by silver and bronze medals', tweeted Morgan. 'You win or you lose. Gold is all that matters.'
As controversial views go, it doesn't exactly qualify for the Pantheon of Evil Ideas. Morgan's argument is entirely consistent with the tradition of the ancient Olympics, where finishing second or third counted for nothing. What was remarkable, however, was the self-righteous meltdown his tweet provoked. Gary Lineker accused the broadcaster of 'acting like a berk'. Various affronted Olympians took umbrage. 'World-class, weapons-grade, gold medal-winning fuckwittery on display', tweeted former Olympic rower Matthew Pinsent.
Morgan is big enough and ugly enough to deal with the vitriol without my help but, whisper it, he's got a point. The furious reaction to Morgan suggests that, despite Team GB's medal success in London and Rio, the development of a winning culture in this country is still a work in progress. Let me explain. It doesn't mean that competitors who win silver or bronze aren't happy with their medals. Clearly, many athletes are delighted with a place on the podium. It doesn't mean that we should brand every silver and bronze medallist, such as 16-year-old gymnast Amy Tinkler, a failure. Many of these Olympians have exceeded expectations just to win a medal. Of course they should be congratulated. But Piers Morgan is right. It's not the same as winning gold. Silver and bronze might be incredibly difficult medals to achieve, but, harsh as it sounds, they're still consolation prizes.
The issue here is not whether silver or bronze medals are valued by individual athletes but what, as a nation, our sporting expectations should be. Britain is no longer a nation of plucky losers, like Eddie the Eagle, who are celebrated just for taking part. We've come a long way from the ignominy of the 1996 Atlanta games, in which Britain won a solitary gold medal. Thanks to the British Olympic Association's brutally meritocratic funding policy, our athletes are no longer just happy to be at the Olympic party. At London 2012, Team GB finished third in the medals table with 29 golds. We're now rubbing shoulders with the big hitters and, consequently, I feel we should set our expectations higher than silver and bronze. We should aim for gold. We should expect gold. And we should be bitterly disappointed if we only come away with silver or bronze.
True champions are gutted with second place. Do you think Andy Murray or Mo Farah would have been happy with a silver medal? Of course not. They would have been devastated. Winning is all that matters to them. They're not satisfied with a place on the podium. Long jumper Greg Rutherford said he was 'gutted' with his bronze medal. That's the true Olympian spirit. Rutherford is a champion and, quite rightly, hates to lose. And we shouldn't sweeten the pill with 'bless, didn't he do well' warm words. Coming second or third is still losing. When rower Zac Purchase won a silver medal in London 2012, he saw no cause for celebration. 'I cannot imagine ever being able to derive any consolation from the race outcome', wrote Purchase in the Guardian. 'The whole point about sport is that you have winners and losers. It's important for people to keep that in mind. Getting medals for taking part is not what it's about; it's all about getting medals for winning.' It's no coincidence that Purchase was a member of the British rowing team. A real winning culture has been fostered in the rowing team. The same, too, with the cyclists. These teams have become hothouses for champions.,
All those years of sporting hurt, when we were feeding off Olympic-success scraps, have tempered our expectations. In the bad old days, before lottery funding transformed our Olympic fortunes, we were grateful for medals of any colour. But now we need to raise our sporting ambitions, as befits a nation that's vying with the US and China at the top of the medals table. As I said, runners-up shouldn't be branded with a big loser's 'L' on their foreheads. But nor should they be feted as champions. A sign of a true winning mentality is perpetual dissatisfaction. We shouldn't be satisfied with one gold medal; we should crave more and more golds. We shouldn't be satisfied with 'tried my best'; we should strive to be the best. And, although we won't always win gold, we should never be satisfied with second best.
Duleep Allirajah is spiked's sports columnist. Follow him on Twitter: @DuleepOffside
To enquire about republishing spiked's content, a right to reply or to request a correction, please contact the managing editor, Viv Regan.