Rio: a Games to savour
Five things that made the Olympics so wonderful.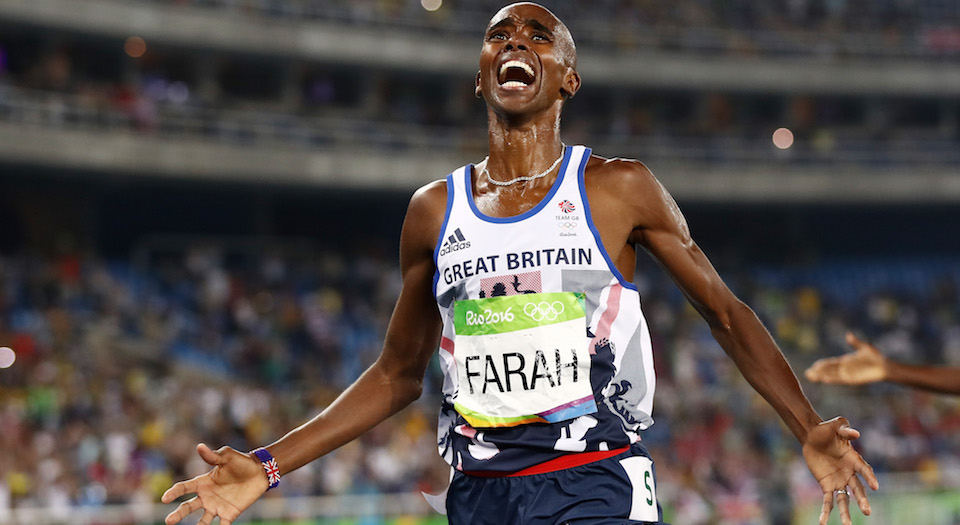 Over the past two weeks, we've seen the pre-Games cynicism dry up, the fearmongering prove unfounded, and the blather about legacy fade into the background. Rio 2016 has been a stunning success. As ever, the sporting spectacle has eclipsed the Olympian levels of negativity which preceded it. Here are five things that made Rio 2016 so magnificent:
1) Witnessing the greats
For the majority of those competing at the Olympics – excepting those participating in sports like tennis, golf or football, for which the Olympics is the equivalent of the Intertoto Cup – it is the pinnacle of their sporting lives, a once-every-four-years occasion to which they struggle to rise. The moment in which they try to realise their potential, to see if they're good enough. And for most, they're not. But there are a select few who not only rise to the Olympic occasion once; they do so at successive Olympics. They are the greats, the individuals who, when it matters, achieve. And, at Rio 2016, we have been lucky enough to see some of the best athletes today become some of the greatest athletes of all time. We've seen Jamaica's Usain Bolt, in all his easy, beaming brilliance, streak home to become arguably the greatest sprinter of all time, with nine gold medals to prove it; we've witnessed Kenya's David Rudisha, who overcame years of injury and a stormy, rain-swept night in Rio, to become the first man in 52 years to defend the 800 metres title; and, perhaps the most impressive of all, we've watched Mo Farah become only the second man after the 'flying Finn', Lasse Virén, to win the 5,000- and 10,000-metres double at successive Olympics, an achievement rendered even more remarkable given how much mental and physical energy each run takes out of an athlete, and the negative background noise about doping against which Farah has had to run for four years. Not that the doping talk matters now. Before the glory of the sporting spectacle, the tedious rumour-mongering about who's on what appears as what it is: irrelevant. As spiked's Mick Hume put it, the Games really are the thing.
2) Caster Semenya
After everything, she did it – she won her first Olympic gold. This, remember, was the woman who, then aged just 18, had to wait for three hours after winning the 800-metres world title in 2009, while officials subjected her to a sex test; this is the woman who, with rumour and innuendo continuing to submerge her achievements, was the subject of an International Association of Athletics Federations (IAAF) investigation into her physiology – which resulted in an IAAF hyperandrogeny ruling and a course of testosterone-suppressing drugs for Semenya; this is the woman, then, who many continue to assert and insinuate is a man. And despite all this, despite the politicisation of her own physiology, the transformation of her body into an object of public scrutiny, the denigration of everything she has achieved and lives for, Semenya still found the inner strength to triumph in Rio. It was more than a victory; it was a vindication.
Not that it will stop the officially sanctioned invasion of the most private aspects of Semenya's life. This year, the Court of Arbitration for Sport suspended the IAAF's rules on hyperandrogenism for two years while it undertakes a further investigation. All of which encourages the bitter and envious to complain of Semenya's natural advantage over her competitors, as if natural advantage, from Bolt's sheer height, to Farah's unfeasibly long legs, was not an essential part of a physical competition. Still, in the heat of Rio, Semenya, rather than being probed and put down for who she is, could and should be celebrated for what she achieved.
3) The competitive spirit
At key points, the Olympics revealed the collective nature of competition. Not in an inclusive, prizes-for-all manner, but in the way in which it showed how competitors are always pushing each other on to surpass themselves. We saw that in the javelin, where, for a while, it looked as if Julius Yego was going to win Kenya's first-ever Olympic field-event medal. This was a story in itself, since Yego had taught himself by watching javelin throwers on YouTube – given his unorthodox technique, which consisted of an almighty chuck and culminated either in a forward-roll or, ultimately, injury, lord knows who he had been watching. Still, his first throw of just over 88 metres remained unbeaten until Germany's Thomas Rohler stepped up with his final attempt and threw it 90.30 metres to take gold.
And then there was the long jump. At no stage was it clear who was going to win, as each jumper spurred the others on to outdo him. Team GB's Greg Rutherford was in the lead with 8.29 metres at one point, before South Africa's Luvo Manyonga jumped a huge 8.37 metres. This was the same Manyonga who had spent the majority of the past four years on the performance-detracting drug, crystal meth, his use of which deepened following the death of his trainer and mentor in a car crash in 2014. But there he was competing well beyond expectations. That was until America's Jeff Henderson seized the day with a jump of 8.38 metres. And then, at the last, it looked like Henderson's compatriot Jarrion Lawson had beaten him with the final jump of the competition, only for TV replays to confirm what the judges had seen – Lawson's trailing left-hand had brushed the sand, making it far shorter than it first appeared. All in all, thrilling evidence of competition as a collective endeavour.
4) The interviews
It's been the done thing for a while now. Plonk an interviewer trackside and, when the athletes are literally, rather than euphemistically, tired and emotional, ask them how they feel. Then stand back and watch the joy burst, or, better still, the tears flow or the anger boil. It's invasive, unfair, and often great TV. But, this year, one nation above all others stood out for the standard of their post-event interviews: Ireland. First, there was boxer Michael Conlan who inexplicably lost on points to Russia's Vladimir Nikitin. '[Amateur International Boxing Association officials] are cheats. They're fucking cheats, as simple as that.' Alluding to bribes to judges, he continued: 'They're paying everybody. I don't give a fuck if I'm cursing on TV. I came for gold and I've been cheated. I'll not do another Olympics. I would advise anybody not to compete for the AIBA. [It's] the most corrupt organisation in the world.'
And then, offsetting Conlan's spleen, came the Irish rowing duo, Gary and Paul O'Dovovan who were wry, self-deprecating and borderline surrealist. In the aftermath of winning silver they were asked how they felt about the interest they'd generated back home, a question to which Paul responded while Gary turned, walked towards the water's edge, and retched for a few audible seconds. He returned to say, 'You have just been asking us questions and we have been answering them.' It hit the nail on the head. Paul then finished the interview with an unexpected Republican call to arms, 'Tiocfaidh ar la', ('our day will come'). Another interview later that day cemented their legend. How are you?, asked the interviewer. Gary responded 'We're in Rio', which was true. 'The background might look superimposed', he continued, 'but we are in Rio'. Paul gave a more factual insight into their state: 'I've been trying to pee into a cup for about an hour or two.'
5) Team USA
In the UK, many backs have been slapped red raw as a result of Team GB's impressive second-place finish in the overall medals table. It's probably deserved, too. After all, when it comes to sport that involves a) a lot of equipment and costumes, or b) sitting down, then Team GB has proved itself second to none. Those lottery tickets were good for something. But in the athletics stadium, where citius, altius, fortius is writ largest, Team GB finished a less impressive sixth. In fact, what is striking about the athletics medals table is just how well Team USA did. The Americans cleaned up, winning 13 golds, 10 silvers and nine bronzes. Yes, the absence of Russia no doubt helped, but Team USA still won more medals than Kenya, Jamaica and China – who finished second to fourth – put together. Former US sprinter Michael Johnson, who now commentates for the BBC, said that he had seen a huge change in Team GB's attitude over the past 20 years, from accepting mediocrity to aspiring to be the best. Yet it seems that, for all the hype to the contrary, it is Team USA that remains the team to beat.
Tim Black is a spiked columnist and editor of the spiked review.
Picture by: Getty Images.
To enquire about republishing spiked's content, a right to reply or to request a correction, please contact the managing editor, Viv Regan.