Teaching girls to be 'mentally ill'
Time to call off this unhealthy obsession with teenagers' wellbeing.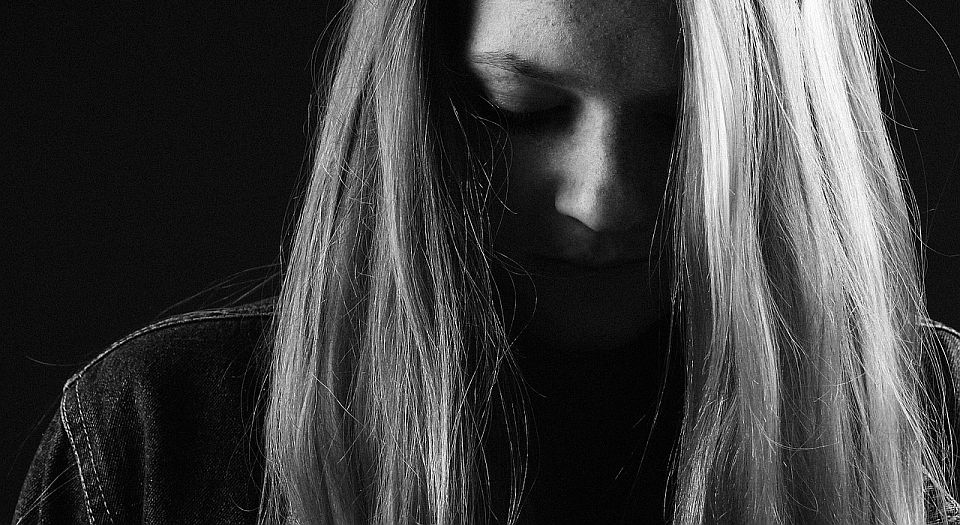 Another week, another scary-sounding report on the mental wellbeing of the young. The Good Childhood Report, published yesterday by the UK charity the Children's Society, says 14 per cent of 10- to 15-year-old girls are unhappy with their lives as a whole, and 34 per cent are unhappy with their appearance.
Anyone who has ever been a teenage girl, or who knows one, will probably be shocked that the stats aren't higher. Ask your average teen how they feel, and the answer tends to be something like 'my life is awful' or 'no one cares about me'. Such teenage self-indulgence should be taken with a pinch of salt – morose contemplation on the meaning of life is what your teen years are all about.
And yet adults continue to worry about the mental wellbeing of the young – especially girls. The report says that where boys' self-esteem has remained fairly normal, there has been a 'sharp rise' (three per cent) in girls claiming to be unhappy. 'You're expected to do well, look nice and have loads of friends, but it's hard to do all of them at the same time', one girl told the BBC.
It's true that being a teenage girl can be tough. As another girl told the BBC, 'At this age, you think about boys and boyfriends and you want to look good'. But, as has been argued on spiked before, nothing will give a teenager a complex quicker than telling them that their natural insecurities are signs of deeper mental ill-health. Wellbeing-obsessed charities like Body Gossip and the Self-Esteem Team regularly tour schools to tell kids in years seven to nine that their teenage dramas are actually mental illnesses waiting to happen. Through interpretive dance and roleplay, kids are encouraged to believe that their ups and downs are really signs of genuine, problematic turmoil.
In similarly hyperbolic fashion, the media response to the new report has fretted over the influence of social media on girls' attitudes to their appearance. Photo-sharing apps like Instagram, flooded with tanned models flogging swimwear and teeth-whitening products, supposedly put pressure on girls to aspire to unrealistic beauty standards. Recent campaigns to remove 'body-shaming' ads from the London Underground played on similar fears – that certain images of women have the potential to cause emotional harm in girls.
This is the really worrying thing, the thing most likely to be generating a feeling among some girls that life is very hard: this top-down idea that young adults, especially female ones, need constant protection. The alarming headlines and reports about how one in three girls are unhappy with their appearance tell us 'there is an association between emotional problems and happiness with appearance'. By arguing that girls are unable to handle a few negative emotions from time to time, wellbeing charities are effectively teaching angsty teens to grow into anxious adults. The latest report calls on the government to make a 'commitment to understanding and acting on children's wellbeing, including through a commitment to measuring children's wellbeing in the future'. This is partnered with a call for increased mental-health interventions at school. The real danger to girls is not magazine or social-media pressure to look good, which has always existed in one form or another; no, it's the pressure they are now under to always feel good, lest a nosey charity diagnose them as suffering from mental frailty.
Yes, teens are gloomy. But they are also resilient. Kids have a fantastic ability to bounce back from rough situations. Any sensible person should know that the best way to deal with girls who are obsessing over their appearance is to tell them to get over themselves. Vanity is a natural part of late teenage life, but this new report relates to girls under the age of 15, when they're just too young to spend time worrying about make-up, selfies and boyfriends. We should be telling kids to enjoy childhood, free from the trials and tribulations of adult life, not importing adult anxieties into their everyday experiences.
So what if young people feel bad sometimes? Feeling bad is part of life. The good times wouldn't feel so good if we all wore fake smiles all the time. So, girls, ignore the panic: there really is nothing wrong with you.
Ella Whelan is assistant editor at spiked. Follow her on Twitter: @Ella_M_Whelan
To enquire about republishing spiked's content, a right to reply or to request a correction, please contact the managing editor, Viv Regan.