Protecting women from the world
By criminalising sexism, the police are acting like Victorian chaperones.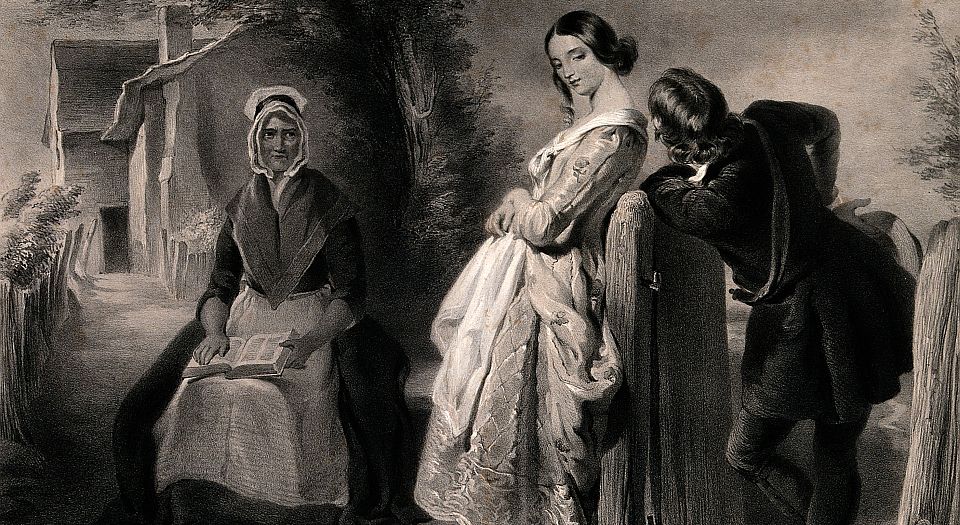 Police forces across England and Wales are considering expanding their definitions of hate crime to include misogyny following a 'successful' experiment in Nottingham. Since the scheme was introduced in April, 21 misogynistic incidents have been reported to Nottinghamshire Police.
Specially trained officers have been targeting behaviour ranging from 'unwanted or uninvited verbal contact or engagement' to 'unwanted sexual advances' and actual physical assault. While other police forces are keen to sign up, no doubt to boost their right-on credentials, the results of this experiment merit a second look.
Nottinghamshire Police told spiked that of the 21 incidents reported, just seven were recorded as crimes. And all of these were existing crimes: one was possession of a weapon, and another was causing 'racially or religiously aggravated public fear, alarm or distress'. They were included in the misogynistic hate-crime statistics, because, according to a Nottinghamshire Police spokesperson, 'these are all criminal offences which have been perceived to be motivated by misogyny by the victim'.
But how can a victim really know the intention behind a crime? If a crime has been committed, it should, of course, be investigated and dealt with in the usual way. But does it really make any difference whether the victim thought they were targeted because they were a woman?
The figures paint a confusing picture. From the 21 incidents, to date just two men have been arrested – for public-order offences and actual bodily harm. No one has been arrested for misogynistic hate crime alone. Two thirds of the incidents recorded were not even crimes, yet the police investigated them anyway. This is worrying. Not only is it potentially wasting police time, it is subjecting people who have done nothing illegal to formal investigations.
#EverydaySexism founder Laura Bates has applauded the scheme. She wrote in the Guardian: 'The toleration of minor sexist incidents sets up a power imbalance, leading to normalised attitudes and behaviours towards women that make some of the more serious abuses seem more socially acceptable.' Apparently, men are only ever a few salty words away from becoming woman-hating monsters.
Physical assault, sexual assault and harassment are already crimes – and the victims can be both women and men. The category of misogynistic hate crime broadens the scope to include unwelcome verbal comments and interactions – that is, so-called 'street harassment'. What this amounts to is the policing of conversation in the public sphere, which is a slippery slope. If a woman can report a man for saying something rude to her in the street, what's to stop someone else reporting the chatty woman in front of them in the supermarket queue for making 'unwelcome verbal advances' when they just wanted to stare stonily into space and listen to their iPod?
In her article, Bates mentions Melanie Jeffs, centre manager at Nottingham Women's Centre, who worked with the police on the new policy. Apparently, one woman told Jeffs that, 'My local corner shop shuts at 9pm. But for me it shuts at 6pm, because that's the time I stop going out at night.' 'For Jeffs', Bates writes, 'it's not about wolf-whistling: it's about restrictions on living'. But no further detail is given, and we are left wondering why this woman feels she cannot go out after 6pm. I live in London, which isn't the safest city in the UK, and I don't know any women who would restrict themselves in this way.
Jeffs and Bates buy into the increasingly popular idea that women are victims in need of protection. In the past week alone there has been a flurry of surveys and campaigns concerning the supposedly dire situation of girls and women in the UK. Drinkaware has launched a 'You Wouldn't Sober, You Shouldn't Drunk' campaign, calling for #GropeFreeNights on the town. Meanwhile, the authors of a report by the University of Hull and the charity Plan UK melodramatically declared that UK girls 'were being failed'. And the Commons Women and Equalities Committee released a report about the scale of sexual harassment in schools, which led to the patronising BBC News headline 'Girls "aren't strong enough to say no"'.
In reality, the Nottinghamshire numbers do not add up to much. They simply perpetuate the myth that women need extra support in navigating day-to-day interactions. It is clear when the line is crossed from annoying, but legal, behaviour into behaviour that can make someone fear for their safety. Encouraging women to report the former will only succeed in making women feel unsafe in non-threatening situations. The truth is that most women are more than capable of dealing with unwanted attention with a sarcastic put-down or frosty glare.
Scaremongering statistics have become the bread and butter of modern feminism. But there is nothing progressive about suggesting women need special help to navigate the world. Harkening back to the Victorian era – when women's activities in the public arena were limited for their own 'protection' – by asking the state to police interactions with women is condescending and damaging. Making misogyny a hate crime doesn't liberate us, it infantilises us.
To enquire about republishing spiked's content, a right to reply or to request a correction, please contact the managing editor, Viv Regan.