Hinkley Point: how not to go nuclear
This costly project could set back the energy revolution we need.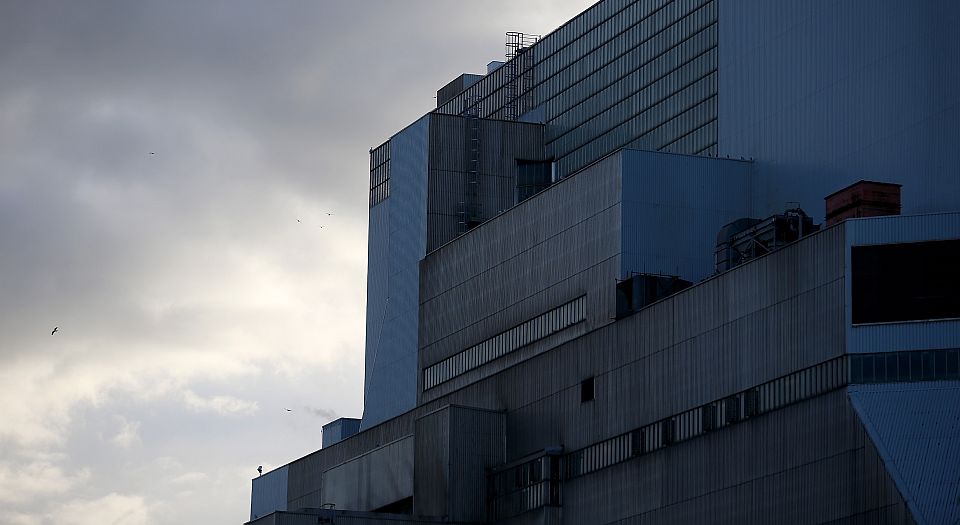 On Thursday afternoon, I went upstairs, closed the curtains and had a lie down for a while. Something shocking had happened and I needed a few minutes to recover. The traumatic event? I read an article by George Monbiot and largely agreed with it. Truly, a once-in-a-blue-moonbat moment.
It's not an experience I am accustomed to. Monbiot has for a decade been the most consistent and high-profile proponent of misanthropic environmentalism in the UK. But here we were in agreement: nuclear power is a good idea and we need more of it, but the deal to build Hinkley Point C is a bad one. A really bad one. So bad, in fact, that it could put future governments off the idea of nuclear power for years to come. Yet, after a pause for reconsideration, the UK prime minister, Theresa May, decided last week to give Hinkley Point the green light.
Nuclear power has made a comeback largely because of the obsession with greenhouse-gas emissions. Renewables are still relatively expensive compared with burning fossil fuels (though getting cheaper as technology improves), but they are also intermittent. Solar, obviously, only works during the day and produces less energy when it is cloudy. Wind works both day and night, but only when the wind blows. Renewables are thus both intermittent and unpredictable. As a result, both solar and wind need to be backed up by gas-powered stations – but running such stations on a start-stop basis to fill in the gaps is expensive, too.
Nuclear is comparable with renewables in terms of greenhouse-gas emissions, but it is at least reliable. In fact, since fuel costs are relatively low and capital costs are high, the best thing to do is to run nuclear power stations flat out, providing 'base load' to the electricity network. Nuclear isn't so good at adapting to the ups and downs of electricity demand as gas, but it could still provide a big chunk of Britain's energy needs.
But building nuclear power stations is an expensive, long-term project – just the kind of thing Britain seems to be bad at. To persuade Électricité de France (EdF) to build Hinkley Point C, the government was forced, to echo a line from Nye Bevan, to stuff their mouths with gold. In the case of Hinkley Point, that meant guaranteeing EdF a high price for the electricity it would produce: £92.50 per megawatt-hour (MWh), index-linked to inflation, plus providing billions in loan guarantees.
Even when the deal was struck, the price for EdF's electricity looked steep. Now it looks embarrassing. The justification for the price was that gas prices were expected to rise sharply, making the effective subsidy to EdF look relatively small – about £6 billion over the lifetime of the plant. Now, with gas prices having fallen, that subsidy could be as high as £30 billion.
That might be justified for a well-established and reliable technology. But the reactor design proposed by EdF has been around for quite some time – and is still yet to produce any electricity. The first such project, in Finland, commenced in 2005. Between constant design changes, technical problems and difficulties with Finnish regulators, the project has run massively over budget and won't become operational until at least 2018. Similar problems have dogged the plant in Flamanville in France, started in 2007, which again might only produce power at the end of 2018. But, if anything, the problems at Flamanville are even worse, leading to suggestions that the plant might be scrapped.
And to put the tin lid on things, the Hinkley Point project has put such a strain on EdF's creaking finances that the plant will now be one-third funded by the Chinese, who signed up on the expectation of being able to build plants of their own at Bradwell and Sizewell in years to come. It was security concerns about this Chinese involvement that apparently led to Theresa May's decision to review the project. The result has been that the UK government will in future take a stake in such projects to ensure that ownership is fully transparent. In truth, May and her advisers may have been looking for a way out of the deal. In the end, politics prevailed over economics.
To sum up: Hinkley Point C is a power station that the UK government no longer wants to pay for, the French company building it doesn't want to build, the Chinese partners are only supporting in order to build their own power plants in the future, and which may never get built if the technological and engineering problems can't be solved. But the UK government doesn't want to offend the French with Brexit negotiations imminent, nor does it want to annoy the Chinese when trade deals might be needed in the future. The French are desperately trying to save face by refusing to admit that their nuclear technology isn't going to work. So everyone ploughs on. Politics has trumped common sense.
If our first attempt in decades at building a nuclear plant ends in complete farce – and it is quite possible it will – it would surely make it very difficult to win support for nuclear power plants in the future. Which is very bad news, because nuclear power offers the possibility of producing the huge quantities of energy we need to transform our world. Here's where I disagree with Monbiot: he wants nuclear power to reduce humanity's 'footprint' on the world; I want nuclear power to create the possibility of massively increasing that footprint. That's something renewables are unlikely to be able to do in the UK, unless we are prepared to turn our countryside and coastline into an ugly monoculture of wind turbines.
Whether it is the current nuclear-fission technology, thorium-based reactors, new nuclear-waste-gobbling designs or even the holy grail itself – nuclear fusion – it is only such concentrated power sources that could really transform the world. Let's hope that Hinkley Point C does get built and does produce electricity, as promised. At least we could write it off as an expensive mistake, learn some lessons from the process, and then get on with the job of building cost-effective nuclear stations for the future.
Rob Lyons is a spiked columnist.
Picture by: Getty
To enquire about republishing spiked's content, a right to reply or to request a correction, please contact the managing editor, Viv Regan.