Teaching students to be mentally ill
The obsession with 'student stress' makes campus life dull and censorious.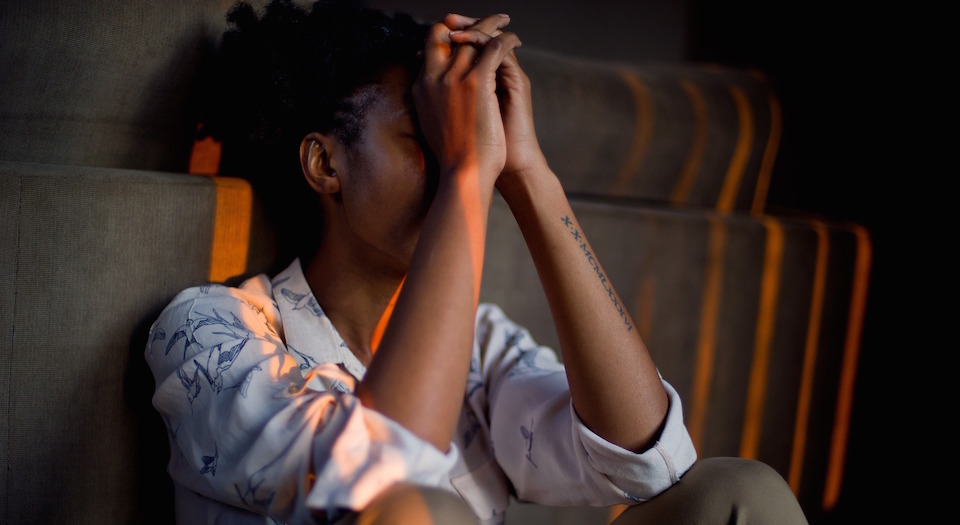 Procrastinating, over-tired, lacking in concentration, eating poorly? Those sound like the normal traits of a university student to me. Not anymore, it seems. According to most UK university guidance today, if you're an undergrad experiencing any of those things, then you might be struggling with a mental-health issue.
Before students have even sat through their first lecture, they're bombarded with advice, tips and invitations to workshops to enhance their mental wellbeing. This year, students at King's College London will be offered the chance to attend an 'exploring emotional intelligence' workshop during freshers' week, to help 'identify and deal with the pressures and challenges of their day-to-day lives'. The UK student mental-health charity, Student Minds, recently launched its campaign #BestNightIn, encouraging students to share pictures of themselves in slippers watching Netflix, to counter the stereotypical image of the party-hard fresher. Student Minds hopes the campaign will help students 'feel confident to do what they want'.
Such interventions aren't isolated to freshers' week. There's 'university mental-health day', the Scottish National Union of Students' campaign calling on us to 'think positively about student mental-health'. And, throughout the year, there are various workshops and sessions on campuses across Britain to help alleviate students' exam stress or their general bad feelings.
The NUS found in its 2015 mental-health survey that almost 80 per cent of students had experienced a mental-health issue in the previous academic year, a staggering increase from its report in 2013, which found that only around 30 per cent had. A survey undertaken by the Architects' Journal found that over 25 per cent of architecture students had received intervention for mental-health issues. These stats seem worrying – but are there really that many students with serious mental-health issues?
The most common mental-health concern cited by students is stress. Most undergrads will be familiar with the mid-term slump: late nights in the library and the struggle to get up for an early morning lecture. But isn't this just part of university life? Of studying hard for your degree? Instead of simply saying that university is meant to be hard, university management and students' unions are telling students that if they find it hard then they might need help. This is dangerous. It does nothing to tackle the real mental-health issues that a minority of students will be suffering from; it just turns something like stress – a natural consequence of working hard – into a mental-health concern. The reason many students think they have mental-health issues is because they're constantly told that they do. Students' unions and campaign groups are constructing a mental-health panic on campus.
Through constantly telling students they're probably stressed and overworked and suffering from 'poor mental wellbeing', universities are teaching students to think they're ill. The health and wellbeing department at the University of York offers 'recognising your self-worth' and 'pushing through perfectionism' workshops for students who 'try too hard' or 'apologise or criticise a lot'. The NUS's stats on students with mental-health issues now make sense: when even trying too hard can be logged as a mental-health problem, it's no wonder so many students think they are mentally ill.
The suggested solutions to this made-up epidemic are incredibly infantilising. At Queen Mary University of London (QMUL), the Young Greens society put on an 'art therapy' session for students who were 'stressed from the semester'. The University of Southampton's students' union puts on a biannual de-stressing programme called 'You are more than…', designed to remind students that they are more than their degree. To combat stress, Southampton provides a petting zoo for students to visit, free hand massages, and university wellbeing workshops.
Promoting the idea that students are fragile feeds censorship. The rise of trigger warnings and Safe Spaces confirms that when students are encouraged to protect themselves from stress or difficult tasks or challenging ideas, then academic rigour and freedom start to suffer. In May this year, law lecturers at the University of Oxford were told to put trigger warnings on any material students might find 'distressing'. Students were given the option to leave said lectures. At QMUL, the students' union passed a motion calling on the university to put trigger warnings on material that includes references to 'violence, sexual violence, sexual abuse, child abuse, homophobia, racism, sexism, etc'. The motion recommends that students contact their course leader if they feel uncomfortable with a particular module. What next: students skipping early lectures because they aren't comfortable with getting up before 9?
Students, it's time for us to turn these stats around. We're not facing a campus-wide mental-health crisis. Finding undergraduate study a challenge is normal. So, if you're starting university this year, or just returning to the madness, join me in giving two fingers to the mental-health panic. And let's remind ourselves why we decided to go to university in the first place: to study hard (and party hard) and to become adults. Don't let them pathologise you or infantilise you.
Emily Dinsmore is a writer, student and a campaigner for spiked's Invoke Article 50 NOW! campaign.
This freshers' week, spiked's Down With Campus Censorship! campaign is waging a war of words on campus authoritarianism. Read our 'Freedom for Freshers' coverage here.
To enquire about republishing spiked's content, a right to reply or to request a correction, please contact the managing editor, Viv Regan.