The unspoken bigotry of the BBC's diversity quotas
Giving ethnic minorities and women a leg-up is deeply patronising.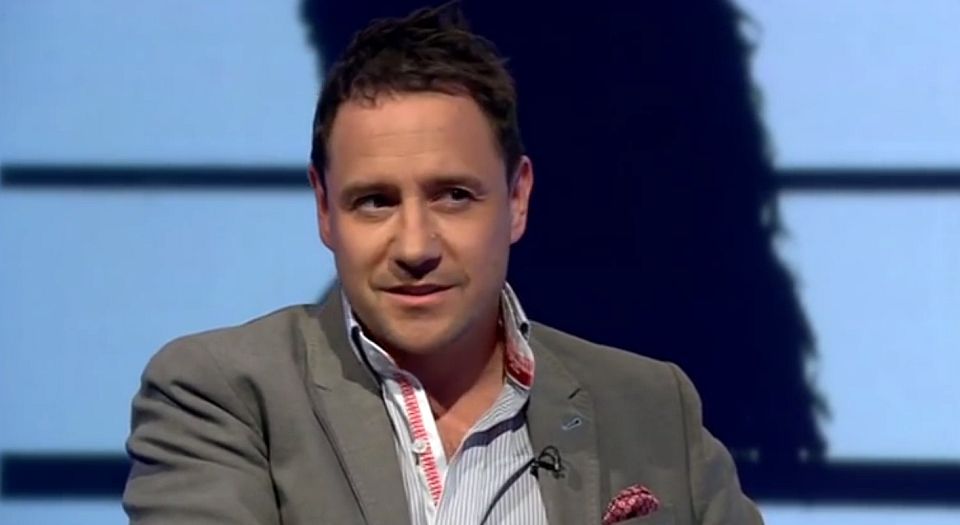 A few weeks back, a BBC Radio 4 producer rang 18-year Now Show veteran Jon Holmes (pictured) to inform him that his contract would not be renewed with the BBC as they were looking to recast the programme with 'more women and diversity'. Insult was added to injury with the implied expectation that, upon hearing the reason for his termination, Holmes would therefore go gently into that good night of white male guilt and make no fuss about it. After all, who wants to stand in the way of diversity? It's one thing to be sacked for turning in sub-par performances in the workplace, but it appears this eight-time Sony Award winner was clearly in the wrong race at the wrong time.
However, instead of keeping shtum, Holmes dared publicly to question the logic, or lack thereof, behind the sacking. 'Should I, as a white man (through no fault of my own), be fired from my job?', he queried in the press. Despite a flurry of backtracking responses from the BBC, the short answer to Holmes' question appeared to be: 'Yes.'
These days, the real face of bigotry is often misconstrued as exactly its opposite. In today's workforce, bigotry manifests itself in institutionalised forms of racism and sexism known as diversity quotas, which effectively say to women and ethnic minorities: 'We don't believe you have what it takes – even in the year 2016 – to succeed based on your own talents. Therefore, we're going to keep things simple by making everything about race and gender.'
Of course, proponents of enforced diversity don't speak overtly about what these quotas truly represent – either because they're too ignorant to realise they're espousing bigotry or are afraid of losing their own jobs. If they did, the BBC would be forced once again to employ the critical powers of merit-based decision-making. In contrast, considerably less thought is required from corporate infrastructures obsessed with race and gender, where quality and talent are, at best, afterthoughts.
Like ripples from a stone thrown into a placid pond, the number of insulted parties created by diversity quotas radiates exponentially outwards. Beyond the immediate victims of positive discrimination, such as white men like Holmes or ethnic groups and women presumed unable to advance on their own merit, there are also the minority and female consumers of BBC entertainment deemed too stupid to understand programmes lacking an arbitrarily prescribed on-air percentage of their demographic. This is echoed most prominently in postmodern academia by those who equate Shakespearean verse with Snoop Dogg lyrics, ostensibly to help young people 'relate' to literature. Meanwhile, the BBC, once a paragon of aesthetic and intellectual excellence throughout the entertainment world, is reduced to a glorified social-justice experiment.
If Holmes is still searching for logic in the BBC's decision, he need trouble himself no further. Given that diversity is to modern corporate conglomerates what the concept of the Holy Spirit was to the early Christians, it's important to understand quotas in religious terms, wherein adult rationality takes a backseat to childlike faith.
Consider the BBC's Diversity and Inclusion Strategy 2016-2020, which bears a striking resemblance to fundamentalist Christian tracts one usually finds in hospital waiting rooms throughout the Midwest and Southern states of America. In it, BBC director-general Tony Hall promises the faithful the advent of a new heaven on Earth in which 50 per cent women, 15 per cent black, Asian and other ethnic minorities, and eight per cent each of LGBT and the disabled will be prominent in the areas of staff, leadership and onscreen portrayals.
This document helpfully comes replete with photos of smiling representatives from various ethnic, disabled and gender demographics – like an illustrated children's book about Noah's Ark, wherein each species is shown happily onboard, en route to safety. Such joyful tableaux reflect perfectly the eschatology of quotas, portraying as they do a media in the aftermath of a great flood that has washed away all standards – the symbol of Tony Hall's covenant with the British government to skip past equality of opportunity and enforce equality of outcome.
So this new bigotry, as in ages past, is informed by strict religious dogma. Thus, any proposed reformation will necessarily be blasphemous, heretical and sinfully egalitarian. For it will say to all, equally: 'We don't care what your race, colour or creed is. Now, go do something interesting.'
Will Franken is a London-based comedian. Buy the film of his new show, Little Joe, from his website here.
To enquire about republishing spiked's content, a right to reply or to request a correction, please contact the managing editor, Viv Regan.