The gay-cake case: why we must be free to discriminate
Religious freedom, the foundation of Western liberty, is under attack.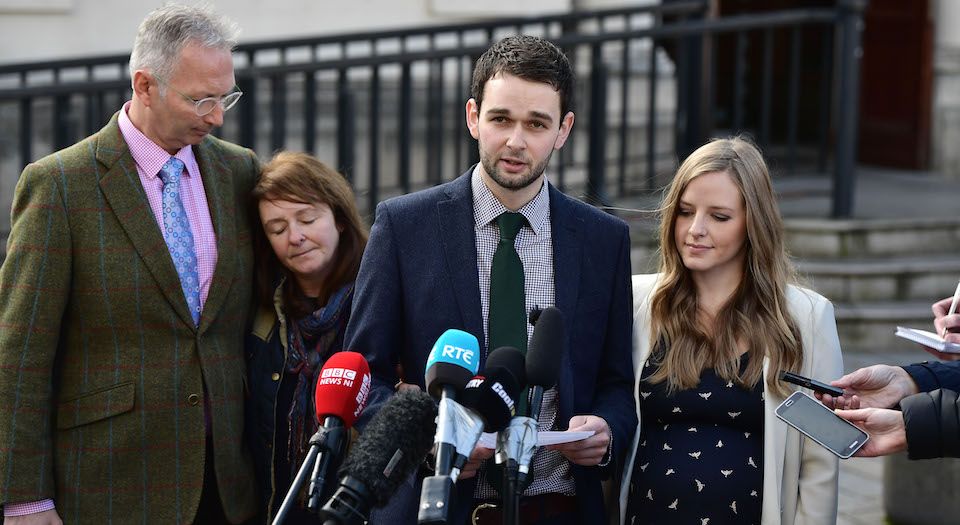 On Monday, the Court of Appeal in Belfast delivered its judgement in the so-called gay-cake case. The court upheld the original verdict that the owners of Ashers – a Christian-run bakery – had directly discriminated against the claimant, Gareth Lee, when they refused to make him a cake bearing a slogan supporting gay marriage. Lee, a local gay-rights activist, was supported in his case by the Equality Commission for Northern Ireland.
Daniel McArthur of Ashers argued that baking the cake would have gone against his family's deeply held religious convictions. John O'Doherty, director of Northern Irish gay-rights group the Rainbow Project, disagreed: 'The judgement clearly articulated that this is direct discrimination for which there can be no justification.' The Court of Appeal suggested that other businesses run by religious people should now seek advice from the Equality Commission.
O'Doherty unintentionally summed up the real problem with this judgement. That is, that private businesses should never have to offer 'justification' for discriminating – not to the state, the Equality Commission, or anyone else. Just because you run a bakery, that doesn't mean the state gets to intervene in your matters of conscience. What's more, this case is not clear-cut. While Lee claimed he was discriminated against on the basis of his sexual orientation, McArthur insists that Ashers refused to make the cake because of the message on it, not the sexual preference of the customer.
Now, many people said that Ashers should have made the cake because it offers a public service. But this simply isn't true. It is a private business. There is an enormous difference between discrimination by public services, which are run by the state, and private businesses, which are run by individuals. Public services must be freely accessible to all. But private individuals must be free to run their businesses according to their own moral judgement.
The philosopher Hannah Arendt understood that this was a vital distinction to draw. Her essay, 'Reflections on Little Rock', contains her thoughts following the judgement of the US Supreme Court in the case of Brown vs Board of Education, which compelled junior schools in the southern US states to racially integrate. The decision sparked civil disruption and violence. The real issue, Arendt wrote, was equality before the law. Racist segregation laws violated equality, and their repeal was a matter of 'great and obvious importance'. But, at the same time, citizens must remain free to discriminate in their private choices. White southern mothers should not be compelled, she said, to send their children to school with black children. To do so would restrict individuals' freedom to discriminate – a right that was 'only controlled by dictatorships'.
Today, in the UK, it is equality law that is being used to 'control' the freedom to discriminate, and to intervene in matters of personal conscience. Worse still, by only protecting certain 'protected characteristics' while ignoring others, equality law is undermining genuine equality before the law. It makes some characteristics, such as sexual orientation, more worthy of protection than others, such as religious belief.
Arendt saw that limiting private individuals' ability to discriminate prevents them from making truly moral decisions. By forcing southern white parents to send their children to mixed schools, the task of winning the argument for integration was bypassed. Similarly, if someone bakes a cake supporting gay marriage merely because they are ordered to, their opinion on gay marriage will not have changed. The task of persuading those with whom we disagree is bypassed. And the more this happens, the more estranged we become from one another and dependent on external actors, like courts and lawyers, to settle relatively minor moral disagreements.
Freedom of religion is one of the West's oldest liberties. It was through the struggle to worship freely and according to one's conscience that Western societies became more open to the ideas of free thought and free expression. We must stand up for this fundamental freedom against a growing tide of legally enforced conformism. If we fail to do so, we risk undermining equality before the law, and our ability to relate to one another as part of a moral community.
Luke Gittos is law editor at spiked and author of Why Rape Culture is a Dangerous Myth: From Steubenville to Ched Evans. (Buy this book from Amazon(UK).)
Peter Tatchell, Simon Calvert and Joshua Rozenberg will be discussing the gay-cake case at the session 'The cake wars: when equality and freedom clash' at spiked's religious freedom conference at Conway Hall in London on Wednesday 16 November. Get your tickets here.
Picture by: Getty Images.
To enquire about republishing spiked's content, a right to reply or to request a correction, please contact the managing editor, Viv Regan.