Treating autistic people like children
Being on the spectrum does not automatically excuse criminal behaviour.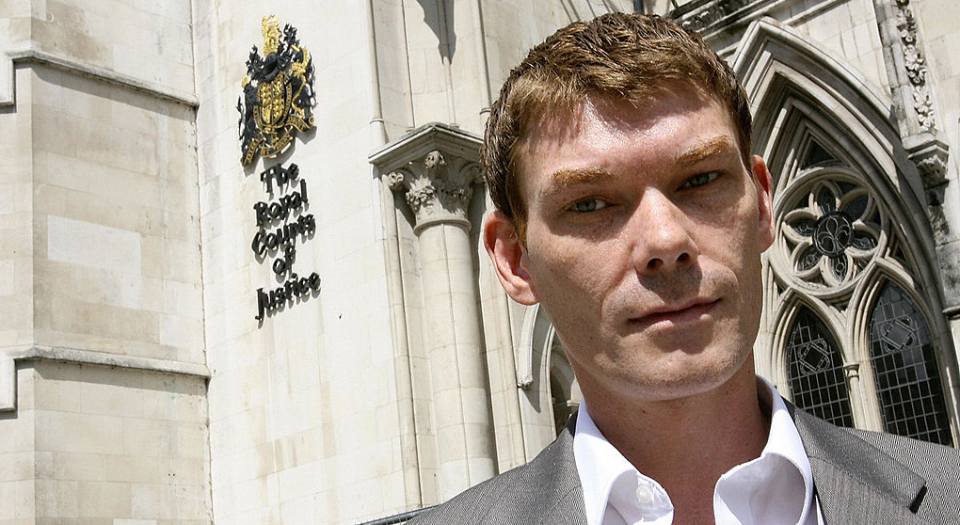 Nineteen-year-old Damon Smith appeared in court last month to face charges of 'unlawfully and maliciously making or possessing an explosive substance with intent to endanger life'.
Police say the explosive device, which was found at North Greenwich underground station in London, only failed because of a faulty detonator. Smith's counsel indicated that Smith would be pleading not guilty on grounds that he is autistic, and only intended the device as a prank.
It is yet to be established where Smith sits on the autistic spectrum. On the lower functioning end of the spectrum, the severely autistic have very low IQs, are extremely sensitive to stimuli, and may be unable to use spoken language or carry out basic tasks like getting dressed. On the high-functioning end, which includes those diagnosed with Asperger's syndrome, are the autistic types often portrayed in popular culture.
Arguably it is Rain Man, the 1988 movie starring Dustin Hoffman as the autistic Raymond, that is responsible for the predominant image we have of the autism sufferer as a socially clueless genius. This does not reflect the reality of most people living with autism. For one thing, the superhuman feats of memory shown by Raymond in Rain Man are actually very rare in the autistic. Autistic people's experience and accessibility needs are also far more nuanced and complex. But many are also far more self-aware and functional in society than the idiot savant of Rain Man. In fact, many people diagnosed with autism are not even recognisable as autistic, and often cause disbelief when they tell others about their diagnosis because they act so 'normal'.
Smith is not the first autistic person to be accused of terroristic acts. This dubious list includes alleged eco-terrorist William Cottrell, school shooter Adam Lanza, and hacker Gary McKinnon. The question, particularly in regards to McKinnon's case, is whether an autism diagnosis should automatically diminish an individual's responsibility for his or her actions.
In 2002, north London-based McKinnon was accused of carrying out 'the biggest military computer hack of all time', allegedly causing $700,000 worth of damage to US government computer systems. McKinnon lost numerous appeals to block his extradition to the US until he was diagnosed with Asperger's syndrome in 2008, which meant his case was re-examined due to new medical evidence. He has been back in the press recently because of the very similar case of Asperger's sufferer Lauri Love, a Finnish-British activist charged with stealing data from US government computers, who, like McKinnon, is also fighting extradition.
McKinnon, who has confessed to hacking into the systems, said he was 'not blind to criminality', at first thinking he would be tried in Britain and get three or four years at the most. McKinnon's assertion runs counter to the contention of his defenders, such as Simon Baron-Cohen, a professor of psychopathology at the University of Cambridge, who claimed that McKinnon's 'mind blindness' prevented him from understanding the consequences of his actions. McKinnon did deny malicious intent, but he left a message on one of the hacked computers, saying: 'I will continue to disrupt at the highest levels.' In other words, McKinnon was not simply pursuing evidence of UFOs or anti-gravity technology, as was claimed; he was also actively seeking to cause disruption. The fact he attempted to hide his identity also suggests that not only did he fear getting caught, but understood that what he was doing was wrong. The eventual decision to block his extradition was based on the belief that should McKinnon be sent to the US, there was a high risk of him ending his life, which meant extradition contravened his human rights.
It is true that those on the autistic spectrum are more likely to suffer from anxiety and depression. But this is not to suggest, as the media coverage of the McKinnon case tended to, that Asperger's and depression or anxiety are one and the same thing. Sadly, this certainly seemed to be the belief of then UK home secretary Theresa May, who said at the time that there is 'no doubt [McKinnon] is seriously ill. He has Asperger's syndrome, and suffers from depressive illness.'
Is to be born autistic to be seriously ill? Part of the diagnosis of Asperger's is having intense and highly focused interests. There are thousands of high-functioning autistic people, going about their daily lives and making valuable contributions to society, who, if 'cured' of their 'illness', may not achieve the same level of success. It has been suggested that some of the greatest minds in history were autistic, such as Newton, Mozart and Einstein. Should we assume that these geniuses had no autonomy? That they shouldn't be held responsible for their actions? That they were 'seriously ill'?
Those sympathetic to the plights of McKinnon and Love are quick to note their 'talents', and argue that more should be done to use their skills for 'good'. Curiously, Love has helped run a so-called 'hacker house'. Its objective, as he told the Financial Times, is 'to provide a place where people who have started down the path to being a little bit naughty can come. We can say, okay, we will teach you how to hack, you can have all the fun, but you won't be interfering with someone's business.'
Apparently, much like those working-class hoodies who supposedly just need a good youth centre to sort them out, young geeks are only guilty of hanging out in the 'wrong circles' and don't have the moral compass to understand the illegality of their actions. Surely we should credit them with a bit more agency and intelligence.
The prosecution in Love's case has accused him of using his disability as a shield. Love found this 'offensive as someone who has faced difficulties due to mental health for all my life, and reactions like that are part of the reason why there's such a stigma around it that stops people getting the support they need'.
But perhaps it creates more of a stigma around mental health if any questions around it are automatically deemed 'offensive'. The prosecution has not questioned the veracity of Love's diagnosis, but it has suggested the possibility that Love has the intellectual capability to use his diagnosis to get the most lenient sentence possible. McKinnon's case has set a precedent that Love would naturally want to follow. Love obviously understands the gravity of his case and, like any neurotypical person, wants to defend himself to the best of his ability.
The autistic do not necessarily even want people to pity them and assume their helplessness. To label them as 'vulnerable', and make excuses for them based on emotional rather than medical grounds, denies autistic people their agency. People with autism have the same rights as the rest of us – and that includes the right to receive a fair trial before a jury of their peers.
Christian Butler is a writer based in London.
Picture by: Getty Images.
To enquire about republishing spiked's content, a right to reply or to request a correction, please contact the managing editor, Viv Regan.