My students' union just banned tabloids
City University is meant to foster journalism, not censor it.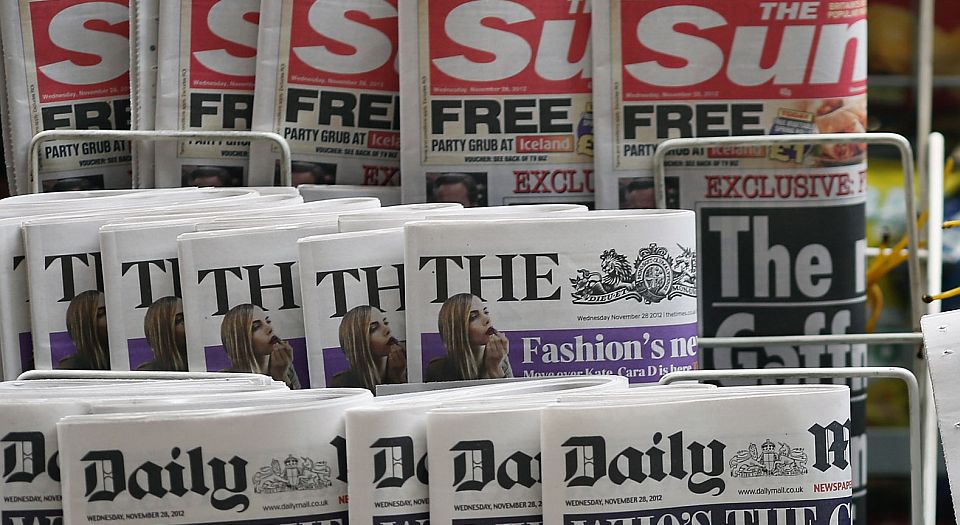 At 4am, half-drunk in an Uber, I heard the news. The students' union at City University, where I study, had voted not to sort out the godawful student bar, but to ban three right-wing newspapers from campus.
The three offending titles – the Sun, the Express and the Daily Mail – were deemed 'facist' and 'Islamophobiac' (misspellings in original) by City Students' Union, the campus's resident society of snowflakes, which is hostile to any opposition to its shared worldview.
The motion, titled 'Opposing Facism [sic] and Social Divisiveness in the UK Media', pointed out the supposed wrongdoings of these publications, including such heinous crimes as approaching Nigel Farage for comment (as would often have been legally required), criticising Islam, and giving Katie Hopkins a column. Apparently, the SU didn't recognise the irony in opposing fascism by banning newspapers.
Nor did the 190 students – less than one per cent of the university's student population – who turned out to vote on the motion consider the impact the ban might have on City's journalism department. The department is renowned in the news industry for producing high-quality graduates, such as Sky News' Dermot Murnaghan and Faisal Islam. Employers looking for fresh faces often find their way into our inboxes. The Sun, the Express and the Daily Mail are among the biggest recruiters of both graduates and students from City's journalism courses.
It's hard to imagine those giants of our industry taking that same interest in City graduates now that our students' union has given the impression that we need to be protected from Richard Littlejohn's latest ravings about lefties. To say that reports of City students banning some of the most popular newspapers in the country make us all look a bit foolish is an understatement – a pity, given that the majority of us are flag-wavers for the free press and are open to reading any publication.
The fact that the students' union has started all this trouble – and perhaps tarnished our reputations before we've even got a foot on the first rung of the ladder – all because they believe these newspapers 'actively scapegoat the working class', is particularly rich, seeing as it has endangered all of our employment prospects, including those of City's working-class students.
If students' union busybodies honestly want what's best for us, they should be protecting free speech, not seeking to protect us from it.
To enquire about republishing spiked's content, a right to reply or to request a correction, please contact the managing editor, Viv Regan.