Philistines in avant-garde clothing
Sohrab Ahmari's scathing critique shows how identity politics is destroying the arts.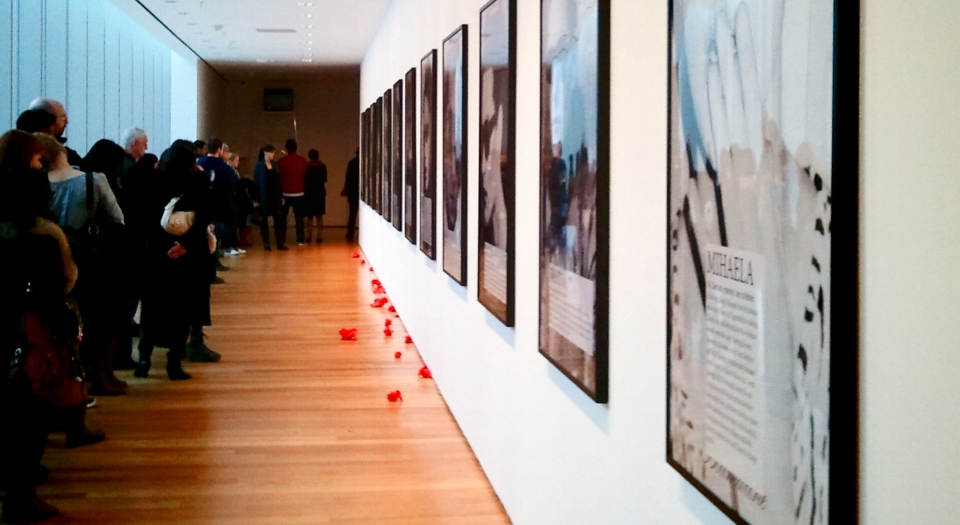 In The New Philistines, Sohrab Ahmari has conducted a compelling exploration of how identity politics is now central to UK arts programming. Indeed, for many practitioners, identity politics is their sole subject.
Ahmari was first prompted to examine how identity politics has influenced so much quasi avant-garde art after experiencing a confused and patronising production of A Midsummer Night's Dream. What Ahmari finds leads him to conclude that, far from being cutting edge, much supposedly edgy art is deeply conformist and reaches an audience disinclined to contest its political message.
As a London-based journalist at the Wall Street Journal, and an Iranian-born American, Ahmari is a well-positioned observer of British cultural life. He is both distanced from and familiar with what he commentates upon. In The New Philistines, he looks at the effects of identity politics on the theatre, the visual arts and dance.
His 'new philistines' (or 'identarians') are defined as those who spurn beauty, technical proficiency and emotional ambiguity, and instead use art for solely political purposes. Spending their working lives performing at Arts Council-funded venues and teaching at universities, these practitioners and theoreticians exist in sheltered eco-systems (or echo chambers) where they converse among themselves in pseudo-philosophical terminology. Viewpoints espoused are broadly similar and no disagreement on principles intrudes.
The Shakespeare production that dismayed the author was overseen by Emma Rice, an avowed feminist and the artistic director of the Globe theatre. A controversial appointee, Rice professed to have little interest in Shakespeare and had barely directed any of his plays when she took up her role. Her Globe productions were characterised by major changes in text, cultural reframing and counter-gender casting, all in order to make political points.
Attempts at multicultural productions, Ahmari argues, often result in the mixing and matching of divergent strands, displaying no deep understanding of, or commitment to, the text. (It is an example of so-called virtue signalling: a superficial attempt to appear virtuous while making no real effort or sacrifice.) Ahmari admits that classics are open to reinterpretation, but insists that any reframing has to be carefully thought through. Text and interpretation need to congruent, or at least broadly compatible. Rice's productions have failed on this count, and are widely admitted as inappropriate for the Globe. Unsurprisingly, given the negative reaction to her work so far, it was announced in October that Rice will be stepping down from her directorship of the Globe in 2018.
The problem of feminism as applied to art is that, like every universal ideology, it distorts reality to fit a preconceived worldview. It admits no room for discussion or dissent with its core proposition: that women are the victims of men. When you have a hammer, every problem looks like a nail. When you are a feminist, every problem looks like patriarchal oppression.
Ahmari notes how capitalist liberal democracies have an unfortunate habit of co-opting and commodifying rebels – which is exactly what robs advocates of marginalised subsets of their most precious attribute: their marginal status. To be a radical practitioner of identarianism in the arts, one has to prove one's victimhood despite being a university teacher and having no trouble publishing and exhibiting widely. Marginalised groups desire a greater stake in society yet, in doing so, risk losing their victimhood, which they fetishise. Status is now determined by winning the 'grievance Olympics', with gender, race, sexual orientation, nationality, class and so forth being tabulated in complex and unspoken calculations of oppression.
Ahmari captures the identarian position well: 'Art is worthwhile if it validates the narratives, identities and feelings of "marginalised" groups or, conversely, lays bare the injustices of the "mainstream".' Art, in other words, is politics: it is a means of waging ideological warfare against the enemy.
There is no room for aesthetic considerations here. Identarianism is unreasonable and ideologically inflexible. 'A theory of art', writes Ahmari, 'that reduces people to group ideology and collective causes has no patience for the mysteries and contradictions that are the warp and weft of real life'. Ambiguity interferes with the political message, a message usually presented in a verbose artistic statement or press release.
There is a correlation between identarianism and Socialist Realism, Ahmari suggests. As opposed to social realism (which sought to describe social conditions of the working poor in order to encourage socioeconomic reform), so-called Socialist Realism was Communist-state propaganda, full of patriotic lies about bountiful harvests, healthy workers and images of social cohesion. Likewise, identarianism is avowedly political, has no aesthetic concerns and tends to dictate what artists produce and how art is received and discussed. Minorities and marginal groups are shown as brave, heroic pioneers, to be celebrated and welcomed by society.
Identity politics has entered the mainstream and is now a core tenet of politics. Reasoned objections, personal preferences or simple indifference are politically suspect and to be suppressed. Ahmari warns of increasing numbers of people repulsed by liberal cliques demanding lockstep agreement on social issues and dismissing dissent as bigotry.
The New Philistines is a very welcome critique of identity politics' impact on art. It ought to be recommended reading for anyone who cares about the future of the arts, regardless of political views or aesthetic tastes.
Alexander Adams is an artist and writer. His latest book, Letter About Spain, is published by Aloes.
The New Philistines, by Sohrab Ahmari, is published by Biteback Publishing. (Order this book from Amazon(UK)).
To enquire about republishing spiked's content, a right to reply or to request a correction, please contact the managing editor, Viv Regan.