AA Gill and the right to offend
Gill was a great ambassador for the messy, wonderful freedom of the press.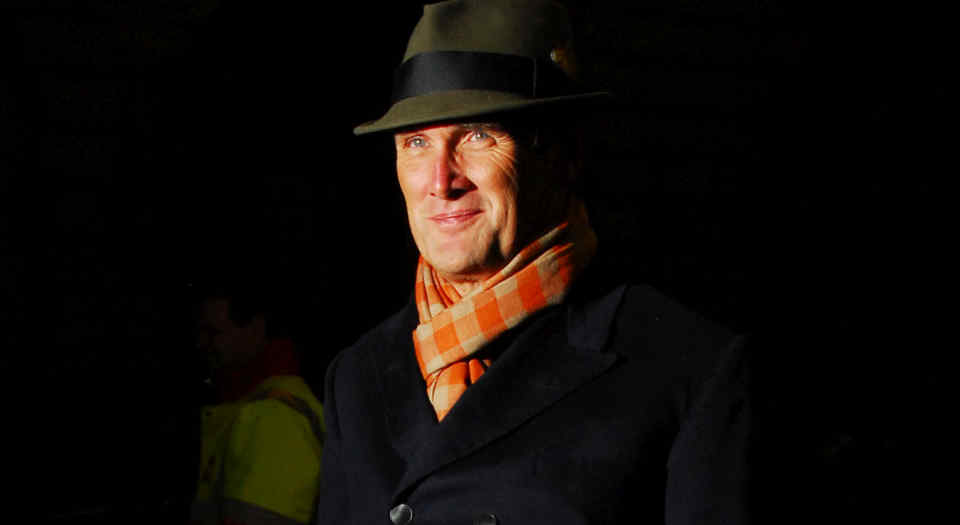 The death of AA Gill hasn't only robbed The Sunday Times of its restaurant critic and newspaper readers of a weekly dose of sharp, stylish wit. It also marks the passing of one of that dwindling band of journalists who recognise that freedom of the press means nothing without the freedom to offend. Yes, newspapers will often print stuff that makes you want to 'sneer or sigh or fling them with great force at the dog', said Gill. But such press-induced piques are a small price to pay for the freedom of the press, a central part of freedom of speech, which, in Gill's words, is what 'all the other human rights and freedoms balance on'. It is better for thousands of people to feel offended than for a single newspaper to stifle itself or any of its columnists.
Gill's defence of press freedom — 'there's no democracy without a free press', he wrote — appeared at the start of his 2002 collection of articles, AA Gill Is Away. By that time he knew a thing or two about the threats to press freedom, particularly from that foul modern trend for marshalling feelings of individual outrage to try to tame columnists and extract apologies from newspapers. As someone not afraid to speak his mind — whether he was being acerbic about a restaurant or expressing a prejudice, as we all have a tendency to do — he frequently found himself on the receiving end of mob-like fury and even official sanction.
In early 1998 he was reported to the Commission for Racial Equality (CRE), no less, for his rather intemperate comments about the Welsh. He described them as 'dark, ugly little trolls'. Rhyl, he said, is 'a town only a man driving a crane with a demolition ball would visit with a smile'. He also had a pop at Welsh cooking: 'You can easily travel from Cardiff to Anglesey without ever stimulating a taste bud.' Anti-Welsh prejudice? Sure. Funny? You bet. And that's surely the judgement that counts — not whether a column is prejudiced, but whether it entertains or informs or explains or riles. The only duty of a journalist is to connect with his or her readers, not to help bring about community cohesion or generate respect for all cultures.
Ray Singh, then Welsh commissioner for the CRE, took a different view. Like a politburo minion he proudly declared that he had 'prepared a file containing [Gill's] anti-Welsh material' — gather all the evidence on this deviant's speechcrimes! — and submitted it to the CRE's litigation department 'to see what action could be taken'. It was an alarming stab at official meddling in the expression of opinion. Thankfully it came to nothing. And Gill was brilliantly unapologetic. The Welsh say rude things about the English all the time, he said — he wasn't wrong — and then he signed off his last column of the year by wishing Merry Christmas to all his readers, 'except, of course, the Welsh'. He was having a laugh, people.
He wasn't so lucky a decade later, when gay sports presenter Clare Balding hauled him before the Press Complaints Commission after he referred to her as a 'dyke on a bike'. It was in a review of her TV show, Britain by Bike. The Sunday Times stood up valiantly against the complaint. It argued provocatively, but rightly, that 'an individual's sexuality should not give them an all-encompassing protected status'. Indeed. No one in the public eye deserves protected status; everyone in public life is fair game for criticism and barbs and satire. The Sunday Times also pleaded that Gill was a 'controversialist who pursues the English tradition of lampooning and ridiculing public figures'. And what a tradition that has been. From John Wilkes in the 17th century to Auberon Waugh in the 20th, the English hack's instinct to prick the pompous and deflate the self-important has been one of the finer, funnier things in journalism.
But it seems it's no longer allowed. Or you'll at least have a hard life if you opt for controversialism. The PCC found in Balding's favour, saying 'the right to legitimate freedom of expression is a key part of an open and democratic society', but — there's always a big, fat 'but' these days — 'of course freedom of expression is, and should be, appropriately restricted by the Editors' Code of Practice'. This is the world we live in, folks, where it's so taken for granted that there are some things a journalist should never say that organisations can casually declare that 'of course freedom of expression is restricted'. Of course. Why? If by 'freedom of the press' we really mean freedom of the press, then why shouldn't we be allowed to call Balding a dyke on a bike? The Sunday Times was made to apologise, and there will have been the desired chilling effect, too: few will now blaspheme against Balding or any of the other secular saints of the new PC media elite.
Then there was Gill's baboon column, perhaps his most notorious, and best. It was in 2009. He wrote of a trip to Tanzania, much of which he spent on 'a truck full of guns and other blokes', looking for the chance to be a 'recreational primate killer'. He wanted to kill a primate 'to get a sense of what it might be like to kill someone'. He shot a baboon, through the lungs, 'just below the armpit'. The outrage-takers lost it. The League Against Cruel Sports said if Gill wanted to know what it's like to shoot someone, he should have shot himself in the leg rather than kill a baboon. Twitter, as is its wont, went into meltdown, some demanding the sacking or censure of Gill. But Gill didn't give in. He didn't apologise. Stoicism in the face of the super-sensitive outrage-feelers is rare these days.
The offencerati still hasn't forgiven him. The meaner, shriller bits of Twitter are today saying we shouldn't mourn Gill because he once killed a baboon. Some are even describing his cancer as 'karma' for his antics in Tanzania. This is the innate cruelty of the era of outrage. Imagine being more cut up about the killing of one poxy member of the more verminous wing of the primate family than about the death of a very talented human being. Ridiculing such misanthropic idiocy is not only fun, as Gill knew well; it's also incredibly important.
Gill's run-ins with the tone-and-thought police over the past 15 years are like a barometer of the creeping new intolerance. His mocking of the Welsh 18 years ago caused a stir, yes, but not a massive one. Then in the early 2000s he was subjected to more than 60 PCC complaints, but none was upheld. All were rejected on 'freedom of expression grounds'. But then, towards the end of the 2000s and the start of the 2010s, came the Balding and baboon controversies, the former resulting in official censure, the latter in an outpouring of long-lasting illiberal rage. Gill's experiences show how devalued press freedom has become over the past decade in particular; how shrunken are the parameters of acceptable thought; how tragically out-of-fashion it now is to be 'a controversialist who pursues the English tradition of lampooning and ridiculing'. In an era in which we too often bow to the outraged, and elevate individual or group self-esteem over the right to freedom of expression, someone like Gill will find himself in hot water, and the brilliant tradition of mick-taking will fall out of favour, and possibly disappear. Future Gills might be all but impossible.
And it looks set to get worse. The recommendations of the Leveson Inquiry include the Press Recognition Panel's use of extreme financial pressure to make all press outlets sign up to a new press regulator, and the suggestion that even third parties — that is, people not directly affected by an offensive press article — could be allowed to complain about it. The idea, now too widely accepted, is that the press must be tamed and the easily offended empowered. The opposite is the case. We should ignore, or challenge, professional offence-takers, and give the press greater freedom and independence and power over itself and its output. For in Gill's words, the 'conscious humming momentum' of a free press is 'the most precious thing we own'.
Brendan O'Neill is the editor of spiked.
Picture by: Getty Images.
To enquire about republishing spiked's content, a right to reply or to request a correction, please contact the managing editor, Viv Regan.