Universities are patronising poor students
Lowering entry grades for poor applicants does them no favours.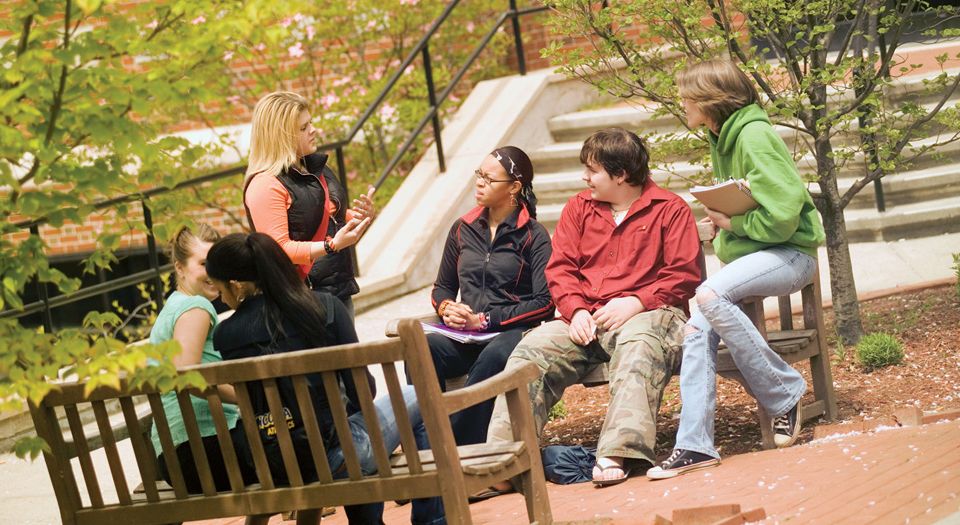 A UCAS report published earlier this month broke down university admissions in terms of ethnicity, gender and social disadvantage, as measured by those receiving free school meals. It revealed that a higher number of pupils from both advantaged and disadvantaged cohorts are going to university. Moreover, the percentage of those from less wealthy backgrounds has been increasing steadily over the past decade. So, if the expansion of access to higher education is your main aim, as it has been for most politicians and educational professionals for many years, it should have been a happy day. Apparently not.
The headlines focused on another finding in the report: the gap between advantaged and disadvantaged students attending university is widening. Though attendance is increasing in both cohorts, it is increasing five times faster for wealthier students. And, before you could so much as blink, the University of Bristol was falling over itself to prove its commitment to closing the gap. How is Bristol proposing to do this? By lowering entry requirements for pupils from a sample of Bristol state schools. Five pupils from each school in the area will receive offers two grades lower than is standard. It is only fair, the argument goes, to reward the unrecognised talent of some state-school pupils, who, for reasons beyond their control, fail to get the grades.
Bristol pro vice-chancellor Judith Squires, speaking on BBC Radio 4's Today programme, said that, as these pupils would still be disadvantaged at university, they would need extra support. This, she said, would take the form of help with academic work, as well as extra-curricular activities and visits to bring their 'cultural capital' closer to that of their wealthier peers. In other words, the university doesn't only expect less from disadvantaged students in terms of attainment, it plans to treat them like children in need of socialising. Previously, university was a place where students were encouraged to break away, experiment and find their own way. It was a path to adulthood. Now, students – and particularly poor students – are treated to a raft of therapeutic 'support' measures.
This is a prime example of the contemporary obsession with making education serve the needs of 'social mobility'. This trend extends what sociologist of education Robert Moore called 'the ideology of production' back in the late 1980s. He observed that the less actual, productive work is available in society, the more pressure is exerted on education to provide suitably trained and skilled workers. Thus, economic and political problems are recast as educational ones. So it is that, today, educational institutions are urged to produce more 'socially mobile' students. Moore went on to argue that such ideological justifications for education are an attack on academic knowledge – the one thing that can have a genuinely transformative effect on students of all backgrounds.
But a knowledge-rich university education requires students to reach a certain level of intellectual development before enrolling. Otherwise, they won't get the most out of university, in intellectual as well as social terms. No doubt, there is untapped talent in state schools. But merely lowering university standards to accommodate more disadvantaged students lets the state-school system off the hook. The focus should be, as UCAS chief Mary Curnock Cook has suggested, on ensuring all schools provide an education that easily meets, if not exceeds, university requirements.
By subjecting education to instrumental objectives the government is not only undermining a knowledge-rich education, it is also neglecting the very political and economic issues education is being asked to address. Politicians and educators should stick to their remit. The obsession with social mobility isn't helping poor students, it's just patronising them.
Alka Sehgal Cuthbert is an educator, writer and doctoral candidate in the philosophy and sociology of education.
To enquire about republishing spiked's content, a right to reply or to request a correction, please contact the managing editor, Viv Regan.