Graham Taylor: a decent man out of time
Football's new fans couldn't stand what Taylor represented.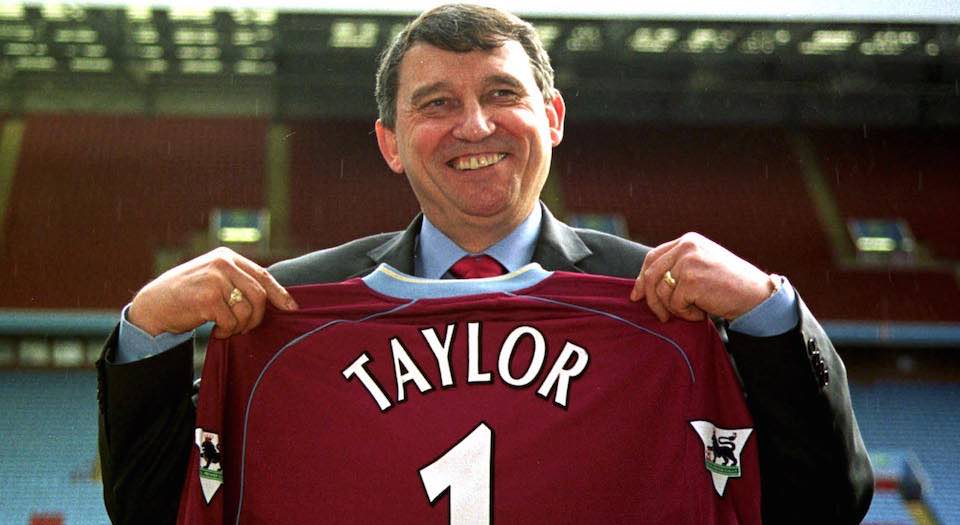 Graham Taylor, who died this week aged 72, ought to be remembered for his considerable achievements as a football manager.
As a football-obsessed grammar-school boy from Scunthorpe, whose dad was sports editor at the Scunthorpe Evening Telegraph, Taylor was always determined to make his mark in the game. But it was not to be as a player. His solid, unremarkable lower-division playing career, curtailed by a hip injury at the age of 27, is recorded but barely remembered now. The same cannot be said of Taylor the manager. First he took Lincoln City to the Fourth Division title in 1975-76. And then came Watford.
Persuaded by chairman Elton John to take the reins at Lincoln's one-time rivals in 1977, he dragged Watford from the bottom division to within a whisker of the title in 1983, where they lost out to Bob Paisley's Liverpool. The following year, they lost in the FA Cup final to the blue half of Merseyside, when Everton beat them 2-0. Watford never quite managed to crown their rise with a trophy, but it was still a massive achievement to come so close, and to do so with such a robust, thrilling team, spearheaded by Luther Blissett, and inspired by arguably the greatest English player of the late Eighties: John Barnes.
After Watford, he transformed Aston Villa from relegation candidates in 1987 into title contenders in 1990, when they came second to Liverpool. And he did so by developing future stars in David Platt and Dwight Yorke and rejuvenating fading stars in Paul McGrath and Gordon Cowans.
But much of this near greatness is a mere footnote to what Taylor is now most remembered for: a seemingly calamitous period as England manager between 1990 and 1993, and the accompanying TV documentary, An Impossible Job, covering England's failed 1994 World Cup qualification bid.
Apparently, Taylor is known for taking part in the 'greatest football documentary of all time'; apparently, 'do I not like that?, uttered by Taylor as England slumped out of the World Cup against Holland in 1993, 'endeared' him to millions; apparently, Taylor is now 'fondly remembered' for his tragi-comic turn in An Impossible Job.
This would be fine if it was true. But it isn't. Taylor wasn't 'fondly' treated by press and pundits at the time. Taylor was ridiculed. He was mocked. He was brought low. And not just by the redtops, as official memory would have it. He was regularly shredded by the broadsheets, too, and, what was new at the time, denigrated by denizens of high culture. It's worth remembering that An Impossible Job wasn't broadcast on ITV, the most popular channel at the time. It was shown on Channel 4, hitherto a refuge for unwatchable art shows, alternative right-on soaps, and risky drama. That was the audience for Taylor's humiliation: middle-class and quick to disdain.
Admittedly, his time in charge of England wasn't a great success. But then again, the available English players were not very good. The stars of Italy '90 were either aging (Gary Lineker, Chris Waddle), declining (Des Walker, Peter Shilton), or ruined by injury (Paul Gascoigne). And the newer players had been damaged by England's five-year-long exclusion from European football. But nothing was allowed to mitigate Taylor's struggles, as commentators ruthlessly lambasted him, and the Sun turned him into a turnip. The criticism of Taylor was always too much. It was overdetermined. It was almost cruelly, joyfully excessive. It was as if Taylor was embodying something that must be attacked, purged even. Which, in a sense, was what was happening.
Taylor's time in charge of the national team coincided with football's post-1990 explosion as the National Game. Long a passionate pastime for many, football, by the time of the formation of the lucrative BSkyB-backed Premiership in 1992, had become the cultural centrepiece of national life. Those who may once have ignored it descended from the cultural heights to embrace it. Classical musicians wore club scarves; middle-class authors wrote up their teams; politicians spoke about international matches in parliament. It was no longer simply a beautiful game played on half-mud pitches; it was treated as art, prefaced by opera songs, and colonised by sections of society who once treated it with disdain. Football was undergoing Hornby-isation; it was hipsterising; it was being valorised by the right-on and progressive.
And then there was Taylor. The haircut was straight, the accent East Midlands-ish, the overall impression a bit naff. Football's new fans wanted polish and sophistication, innovation and Europeaness. What they got was spit and archaic, long-ball and patriotism. To football's newest fans, Taylor appeared an unwelcome throwback, a return of football's unreconstructed working-class, an obstacle in the way of progress.
You can hear it in the match reports of the era. England were 'backwards', Taylor's ideas 'outmoded', his football 'fin de siecle'. But it wasn't football they were really talking about. Teams still 'go long' today. Taylor's ideas weren't outmoded. England just weren't very good. But then his detractors weren't really talking about the football; they were talking about what Taylor's England team meant to them, its uncouthness, its unsophistication, its bad-old-days-ness. This is why An Impossible Job, shown on that most progressive of channels, to the most progressive of audiences, resonated, not out of fondness, but out of a desire to purge, to mock all that Taylor signified out of existence. It was a humiliating confirmation of what football's intellectual cohort already thought. That Taylor, and all he stood for, was regressive, old-fashioned and offensively provincial.
His famously odd locutions – 'Do I not like that' – did prompt laughter, but it was his and his players' profanity (the swearing was actually the main talking point), their hardness, their exhibition of football's old-fashioned, still working-class roots, that dominated the commentary at the time. Those who now think Taylor was loved after Channel 4's mockery are misremembering. He was publicly loathed – loathed for what he represented, for 'holding England back', for not embracing the coming era… of New Labour, of the EU, of all that's politically virtuous. Here's Nick Hornby writing in 1994: 'He believes that the best way to play football is the traditional English way: namely, the defenders and the midfielders kick the ball very hard into the air, and a forward chases after it… After four years as a turnip, Taylor is now a cult figure, a metaphor for all the cheerful, clueless, jingoistic know-nothings who characterise England.'
But of course Taylor was not what his detractors attributed to him. He was straight-talking, yes, but he wasn't clueless, as his post-England success suggests, once again reviving Watford in the mid-to-late 1990s. And if he was 'outmoded', 'out-of-date', it was only in the context of what the UK's emergent elite believed to be up-to-date, 'progressive', the future. He represented 'England' all right, but only to those dreaming of its progressive, cosmopolitan transformation.
Taylor was what he always was. A talented football manager. And, as countless people can attest, a thoroughly decent, generous and kind human being. It's time to remember his achievement, and not his humiliation.
Tim Black is a spiked columnist and editor of the spiked review.
Picture by: Getty Images.
To enquire about republishing spiked's content, a right to reply or to request a correction, please contact the managing editor, Viv Regan.