In defence of Sky's white MJ
Art and entertainment must be free to be offensive.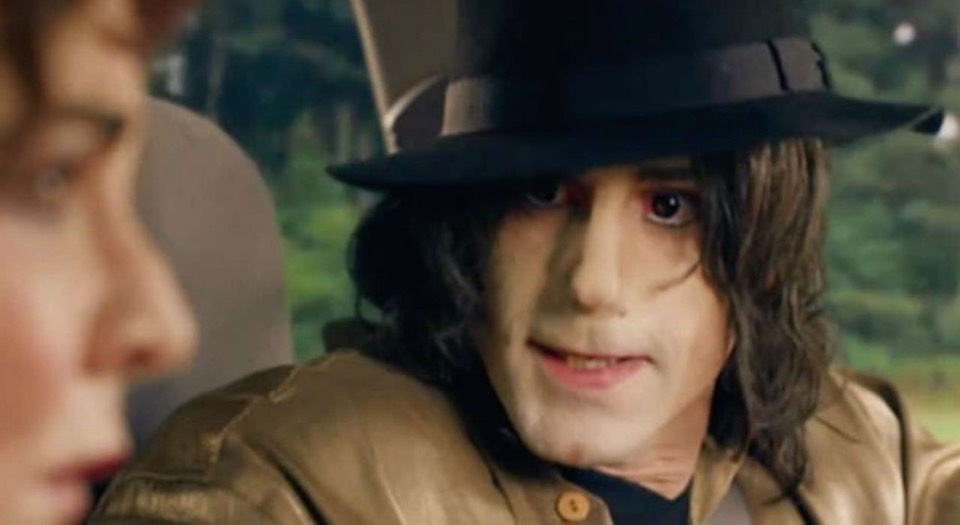 One of the tragedies of our times is the growth of You Can't Say That culture. Anything that might be considered offensive, whether intentional or not, is quickly censored. A perfect example of this is the outrage surrounding Sky's Urban Myths.
The urban myth in question has been circulating for the past six years. It's the story of a bizarre road trip undertaken by three cultural icons and real-life friends – Michael Jackson, Marlon Brando and Elizabeth Taylor – who, on 9/11, fled New York together by car.
The tale first emerged in Vanity Fair: 'A former employee of Michael Jackson says that Michael, like General Washington, led his entourage to a temporary safe haven in New Jersey, before the three superstars took to the open road. "They actually got as far as Ohio – all three of them, in a car they drove themselves!"'
It's funny to imagine how this ridiculous scenario would have played out in reality. As Vanity Fair said, the story is 'irresistible'. As such, it was only a matter of time until it was dramatised in one way or another.
Sky Arts saw the potential of the story for its series Urban Myths. Each episode shows a satirical adaptation of a bizarre pop-culture story about famous people – the stuff of great television. The Jackson story was particularly rich in dramatic potential. Not only did it pose semi-serious questions about the allure and mystique of celebrity, it also promised absurdist comedy.
But it was not to be. The outcry against the episode, titled 'Elizabeth, Michael and Marlon', started last year, with op-eds, a predictable Twitter-storm and a petition to take the programme off the air. And, after the release of the first trailer for the programme on 11 January, the outrage became so great that Sky Arts decided not to air the episode.
Sky wrote in its official statement: 'We have taken the decision not to broadcast "Elizabeth, Michael and Marlon", a half-hour episode from the Sky Arts Urban Myths series, in light of the concerns expressed by Michael Jackson's immediate family.'
Sky had based its decision on the reaction from Michael Jackson's daughter Paris, who wrote on Twitter: 'It angers me to see how obviously intentional it was for them to be this insulting, not just towards my father, but my godmother [Elizabeth Taylor] as well. Where is the respect? They worked through blood, sweat and tears for ages to create such profound and remarkable legacies. Shameful portrayal.' Are we not allowed to make fun of celebrities, or satirise these preposterous characters just because their relatives feel offended?
Under the pretext of being tactfully respectful to Jackson's relatives, Sky cleverly ducked the other reason people took issue with the programme. It was in fact the casting of white guy Joseph Fiennes as Michael Jackson that had caused the outrage. Sky had supposedly committed the crime of 'whitewashing' – the casting of white actors as black characters. By 'casting a white man to play Jackson, they're erasing his race from his legacy and distorting his lived experiences', one commentator argued.
Casting the role of Michael Jackson will always be tricky. His strange persona is what made this story so juicy – which actor has enough physical similarity, and oddity, to be able to portray Jackson convincingly? And what does this mean when it comes to dramatisation? The casting of Fiennes insinuates that what mattered was a certain 'unrealness' in playing Jackson's character – an unrealness emphasised by Fiennes' bad make-up.
The casting of Fiennes as Jackson was silly, but good silly – a preposterous casting for a preposterous character. These kind of artistic choices are in danger of being closed off by a cultural script that prescribes what it thinks is an acceptable form of representation – cultural imagination is only allowed to go so far.
There is no doubt that social inequalities along racial lines still exist in the US. In this context, where racial identity is highly politicised, the concept of blackness carries a particular political currency. 'Colour blindness', or universalism, on the other hand, seems to be increasingly taboo.
The decision by director Ben Palmer to cast Fiennes as Jackson went against the current cultural imperative of addressing real-life inequalities through cultural representation. The generally accepted assertion is that, by guaranteeing more roles for ethnic minorities in film or TV (especially those specifically designed for them), a new, more equal culture will emerge. In this new culture, each individual is able to develop their own subjective identity outside the dominant culture. In this way, so the argument goes, black people will control black culture, and thus themselves.
Sky paid the price for not buying into this outlook. But what the scandal over this Urban Myths episode really reveals is the climate of censorship implied in the moral imperative of identity politics. Self-censorship is still censorship, as obedience to the status quo demands self-censorship in public life. Art is at its best when it transcends the banality of subjective identity, and comedy is the form that does this most radically. But a worldview that relies on identity for meaning will always trap people in their particular histories, as seen through personal subjectivity.
So what if people think a casting choice is wrong? Should things not be made, performed, encountered, demonstrated or experienced because they are considered to be wrong? If only the things that everyone agreed were acceptable were allowed to be made, all cultural production would stop.
Moreover, who decides what is wrong, if viewers are denied the chance to do that for themselves? Even if some took issue with the episode, it might have been funny to others, and this is all the legitimacy it needs to exist. When sensibilities matter more than artistic freedom, we are trapped in a world where subversion is not even a possibility. And that's not funny at all.
Maren Thom is a writer based in London.
To enquire about republishing spiked's content, a right to reply or to request a correction, please contact the managing editor, Viv Regan.