Whatever happened to left-wing Euroscepticism?
True leftists should be Team Brexit.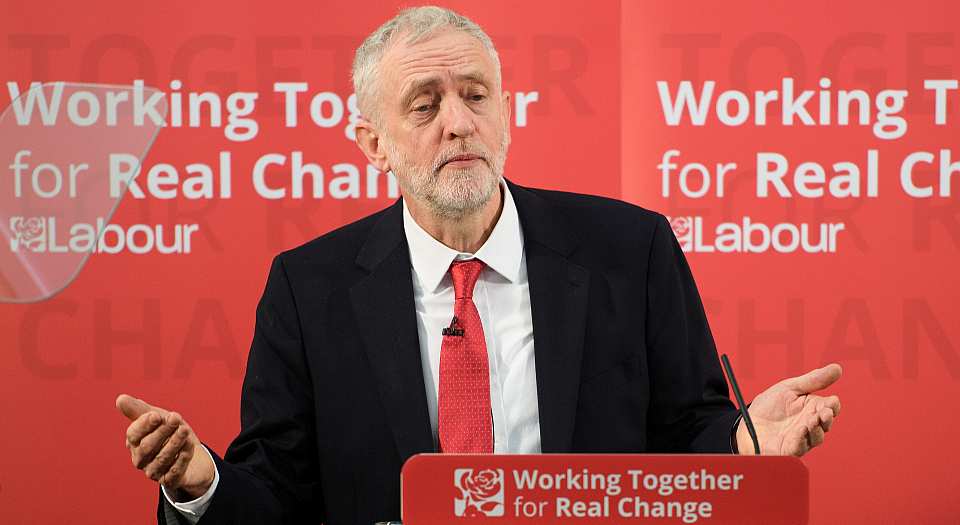 Many Remainers assume that they are on the side of progress, human rights and compassionate internationalism. Brexiteers, by contrast, are regarded by them as hopeless anachronisms beholden to nostalgia, selfish conservatism and retrograde nationalism.
This assumption has manifested itself in recent days, in the wake of Labour leader Jeremy Corbyn's edict to his party to vote to trigger Article 50. This sparked a grassroots rebellion and series of resignations in the party, and by Saturday evening a critical open letter to Corbyn had been signed by 2,000 members in constituency parties nationwide. The letter accused Corbyn of a 'betrayal of your socialist values' and said leaving the EU would hurt working people. In the end, on Wednesday, 47 Labour MPs voted against triggering Article 50.
Corbyn is often caricatured as a fossil whose politics haven't changed in decades. And on the EU this was true for many years, until he abandoned his opposition to it and campaigned for Remain in the months before the referendum last June. While he's either derided as belonging to the out-of-touch metropolitan left or mocked as a crypto-Marxist dinosaur, it's important to remember that he belongs to a third category: Old Labour.
One of the defining aspects of the Labour Party in the 1960s and 1970s, the era in which Corbyn's politics came to formation, is that it had a deep suspicion of what was then the European Economic Community (EEC). It was Conservatives, especially those with connections to business and the City, who were most enthusiastic about the EEC. Labour recognised that the EU in gestation was a club that primarily served capitalism and had scant interest in democracy. Corbyn's politics today remain faithful to the spirit of Tony Benn, so the word that he remains anti-EU, if more privately than in the past, isn't difficult to believe.
Little has changed about the EU since Benn warned of its trajectory in 1975. The institution has been long run by free-market fundamentalists. There were many, particularly on the left, who would have liked to see the British state rescue Port Talbot steelworks last year. Except it couldn't. EU doctrine forbids it. Free-market EU law also makes it impossible fully to renationalise Britain's railways, another cause dear to many on the left.
The Labour Party of the 1970s would recognise today, as indeed the trade unions used to, that high levels of immigration would depress wages and also be detrimental to the British worker. No socialist today would hail EU levels of red-tape that favour corporations at the expense of small businesses. No socialist organisation would crucify Greece in the hallowed name of austerity the way the EU has. No socialist body would have sought to sign up to the pro-big business Transatlantic Trade and Investment Partnership (TTIP), as the EU has — this is a treaty that wants to open up Europe's public-health, education and water services to US companies, potentially paving the way for NHS privatisation.
The vote for Brexit was not a vote for UKIP or the Tories. It was a vote for the right to vote. Whether the state should run the railways, bail out failing industries or reduce immigration, these are matters that the British parliament, given a mandate by us, should decide. Benn recognised this. It was the Westminster parliament that brought in gender-equality laws in the 1970s, and laws to protect workers. The EU is no pioneer or guarantor of employment rights.
The protectionist, anti-democratic EU run by incurable ideologues — who literally have free movement of people and the free market as pillars of faith — has seldom been a force for progress. It's always been the friend of the businessman, and seldom a friend of the working man.
---
'A fortnight of fascism', by Mungo Krankenhaus
The world sobbed hot tears of woe and grief when Donald Trump was sworn in as US president two weeks ago. So long the land of the free, now subsumed by the nefarious, neoliberal forces of corporate postfascism. Not since the 1930s has the Western world been cast into such a squalid quagmire of sheer horror. It's just like the return of the Third Reich: Hitler. Mussolini. Sauron. Voldemort. Skeletor. Mr Bronson.
This bigoted demagogue. This abnormal dictator. He's unleashed a blood-curdling torrent of post-truth hatred with his so-called Muslim ban, whipping up Islamophobia among the neo-right, who are the exact mirror-image and exact moral equivalent of ISIS. One can only tremble at the chilling historical parallels: Kristallnacht. Guernica. The Leeds United season of 1974-75.
How different things used to be. Recall previous 'normal' presidents. Remember how the progressive President Obama bombed Syria, Iraq, Afghanistan, Libya, Yemen, Somalia and Pakistan. Recall how previous presidents also intervened in most of these countries, and the Balkans, Sudan and Rwanda. And don't forget Vietnam, El Salvador, Panama, Grenada, etc, etc. Last year alone, with the compassionate Obama at the helm, the United States dropped over 26,000 well-meaning bombs on brown people.
Alas. These days are gone. They seem a lifetime ago now. Welcome to the utterly new, terrifying 'post-truth' world of 2017, and its abnormal president.
PS: Hitler.
---
Calling time on QI's post-truths
Reading through Hamlet the other day, I noticed the following exchange from Act 1, Scene 5:
MARCELLUS: Hillo, ho, ho, my lord!
HAMLET: Hillo, ho, ho, boy! Come, bird, come.
'Hillo' is an archaic spelling of 'hello' (or 'hallo'), a word that used to express surprise, or a call to attention. Yet according to the television series QI, 'hello' never signified a salutation prior to the invention of the telephone, before which it apparently signified solely surprise.
QI's assertion is not supported by evidence here from Shakespeare. Nor Dickens. My 1901 OED quotes from Barnaby Rudge: '"Halloa there! Hugh!" roared John.' Both authors reflect a usage of 'hello' that signified a combination of surprise, salutation and a call to attention.
QI also once boasted that Hindus don't actually believe that cows are sacred. A Hindu friend of mine disputes this, telling me the religion has many sacred cows: Kamadhenu the cow of plenty, and Nandi the bull, to name two.
Before the latest series finishes next Friday, I'd be interested to hear from you other examples of 'general ignorance' propagated by the programme. Let's call a counter-klaxon on QI's own 'post-truths'.
Patrick West is a spiked columnist. His new book, Get Over Yourself: Nietzsche For Our Times, will be published later this year by Imprint Academic. Follow him on Twitter: @patrickxwest
To enquire about republishing spiked's content, a right to reply or to request a correction, please contact the managing editor, Viv Regan.