Peer-to-peer abuse: a manufactured panic
Child protection's latest crusade is needlessly criminalising children.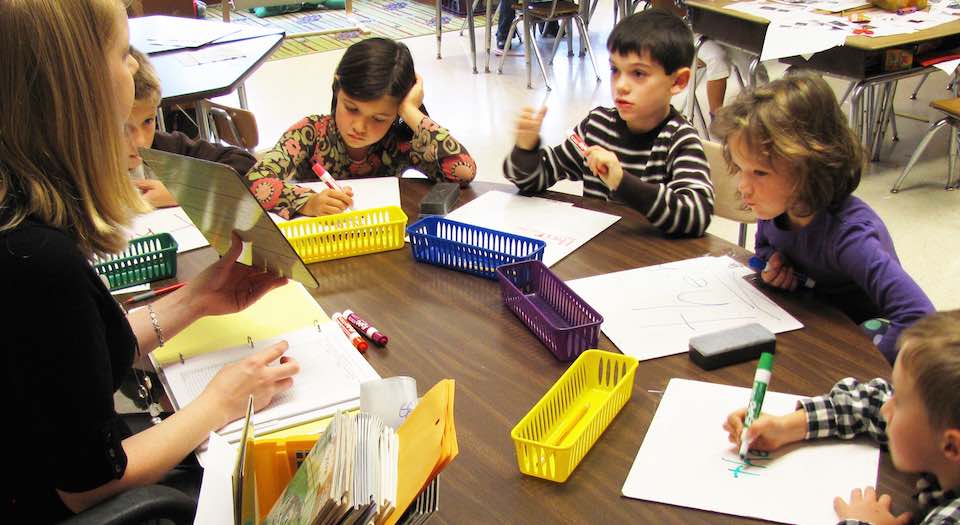 On Friday, the British children's charity Barnardo's published statistics suggesting that the number of reported cases of alleged child-on-child sex offences has increased to an average of more than 20 a day. The report, based on freedom-of-information (FOI) requests, claims that 'recorded cases of children committing sexual offences against other children rocketed by 78 per cent in England and Wales between 2013 and 2016'.
The chief executive of Barnardo's, Javed Khan, said: 'Barnardo's warned last year that unless child-on-child sexual abuse is dealt with head-on, it may become the next scandal in our society. These results are another wake-up call to the extent of the problem.' Its website went on to say that the figures 'strengthen calls by the UK's leading children's charity for action to tackle the growing problem of children sexually harming each other'.
This is not the first time FOI requests have been used to 'expose' the extent of peer-to-peer sexual abuse. In 2015, a BBC news report based on FOI requests claimed there were 5,500 sexual offences recorded in UK schools between 2011 and 2014, of which 'at least a fifth' were carried out by children.
Let's be clear: this is deeply irresponsible and misleading reporting. These figures only indicate the number of 'reported' offences in a given area. In other words, they show how many people picked up the phone and made a complaint that a child had committed something that could be classified as a sexual criminal offence against another child. They provide no detail about what these children were accused of, which could range from anything from unwanted touching to rape. We have no idea what the nature of the evidence was in any of the reported cases. And we don't know how many resulted in proceedings or convictions. To consider these figures in isolation and treat them as evidence of widespread peer-to-peer abuse is simply wrong.
A closer look at these statistics immediately shows how problematic they are. Barnardo's points out that there were 5,215 reports made in 2013. The Ministry of Justice's youth justice and crime statistics show that young people were convicted of 1,653 sexual offences in 2013-14. This accounts for around two per cent of youth offending overall. This number included offences committed by young people against adults, so the number of convictions related to peer-to-peer abuse would have been even lower. So we can say conclusively that fewer than half of the reports of peer-to-peer abuse made in 2013 translated into criminal convictions.
Indeed, the rate of young people convicted of sexual offences has remained pretty steady. In the year ending March 2016, there were 1,900 sexual offences for which a young person was 'cautioned or convicted'. This figure varies from 2013 because it includes young people who were just 'cautioned'. This means it includes those offences that were not considered serious enough to warrant a criminal prosecution. And again, this figure included crimes committed against adults.
The new reporting figures arguably say more about our understanding of young people and their sex lives than the true extent of peer-to-peer abuse. For an offence to be recorded, two fundamental things need to happen. Firstly, someone needs to call the police. This could be an adult or the child themselves. If it is an adult calling, they would have to read particular behaviour between two young people as both 'sexual' and non-consensual. Secondly, the police officer on the phone has to hear the report and classify what is being reported as a sex crime committed by a child on another child. The increase in reporting simply shows that more people are picking up the phone to the police when confronted with certain behaviour by young people, and that the police are more willing to accept that sexual behaviour between children should be considered criminal.
Neither of these are necessarily good things. Of course, there are certain scenarios involving young people which require the attention of the police. But the vast majority should not. Adults should feel capable of dealing with difficult and troubling behaviour between children and young adults, without necessarily having to call the police. Calling the police often means young people end up in a criminal-justice system that issues them with life-changing cautions and minor sentences for behaviour which could easily have been managed informally.
The obsession with peer-to-peer sexual abuse is disturbing. It speaks to a society that is becoming increasingly willing to label children and young people as 'abusers'. This is never a helpful or informative label to apply to a child. It is appalling that Barnardo's thinks it is helping young people by encouraging fear and anxiety about their sex lives. This manufactured panic must stop.
Luke Gittos is law editor at spiked and author of Why Rape Culture is a Dangerous Myth: From Steubenville to Ched Evans. (Buy this book from Amazon(UK).)
To enquire about republishing spiked's content, a right to reply or to request a correction, please contact the managing editor, Viv Regan.