The green belt is strangling our towns and cities
Britain needs millions of new homes. Let's build on the belt.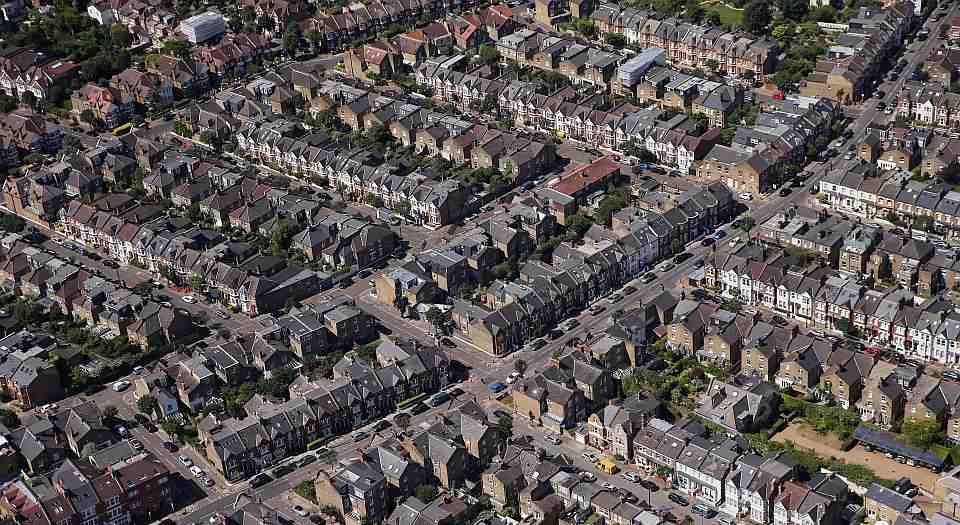 UK communities secretary Sajid Javid's white paper on housing recognises the problem: too few houses and flats are being built for the people that need them. Sadly, his commitment to restrictions on housebuilding, to maintaining the 'green belt', means that there is little he can do to stop the problem.
With Britain's housing stock now at a value of over £5.2 trillion, Britons are surprisingly badly served. Average house prices are above a quarter of a million pounds, and approaching £300,000 in London; rents average between £900 and £1,250 a month in London. The reason for this, as Javid rightly says, is that too few homes are being built for the people who need them. With limited supply and growing demand, prices rise.
The social impact of high rents and house prices is damaging. Outright homelessness is on the rise: the number of rough sleepers has doubled to 4,000 over five years. Living on the streets is still exceptional, but many more people – around 60,000 households – are assessed as being in 'priority housing' need by local authorities because they are threatened with homelessness. Hidden deeper in the statistics are the real problems of overcrowding, which has risen precipitately with house prices and rents.
Worse still, with wages stagnant and rents and house prices rising, housing shortages exacerbate income inequality. Higher prices help those who own their own homes, but penalise those who are renting, as more young people are.
The reason too few homes are being built is well known. Legal restrictions on housebuilding put in place under the Town and Country Planning Act create 'green belts' that limit city expansion. Since they were first proposed 60 years ago, green belts have grown to around 13 per cent of England's total land. This is much larger than the developed land, which is around seven per cent of the total. Far from being the case that the countryside is under threat, the towns are being strangled by a green belt.
The actual cost of building a house is only around £60,000 to £90,000 – so the other £200,000 in your average price is the mark-up that the market conditions allow. Land with planning permission is about 100 times more valuable than land without – because it is not really the land that is valuable, but the legal title to build upon it. The artificial restriction of the supply of land for building through planning law is what broke the housing market.
Unfortunately, Javid has committed himself to protecting the green belt. He speaks for a conservative lobby that unites the Home Counties with environmentalists, and unites homeowners against first-time buyers and renters. The case against change is a lot easier to make than the case for change, when the change that is needed is a massive step up in housebuilding.
The proposals that Javid has made are really only peripheral measures. Longer tenancies for new build-to-rent homes will tend to hold down rents. But if buyers are dissuaded from letting, that will have a negative effect overall. New rules to try to persuade housebuilders to build where they do have planning permission are addressing a bogeyman of 'land hoarding', which does happen, but is not that important, and only really a side effect of the perverse over-pricing of houses.
Lastly, Javid's proposals to incentivise retired people to shift into smaller homes have been tried before, with the deeply unpopular 'bedroom tax'. The rubric on the new scheme is a bit more carefully worded, but it still smacks of dictatorship to people who have worked a lifetime to enjoy their retirement.
Scapegoating retirees, land-hoarding developers and greedy landlords is not the way to fix the underlying problems that give rise to excessive rents and prices. The real answer – as Javid and everyone else knows – is to build on the green belt. The best answer would be to repeal the Town and Country Planning Act altogether. That might seem extreme, but the housing problem has been a slow-building crisis for decades now, and it has to be fixed.
James Heartfield is the author of The European Union and the End of Politics, published by Zero Books.
To enquire about republishing spiked's content, a right to reply or to request a correction, please contact the managing editor, Viv Regan.