Live longer and prosper? Yes, we will
A new study on rising longevity around the world puts health fears into perspective.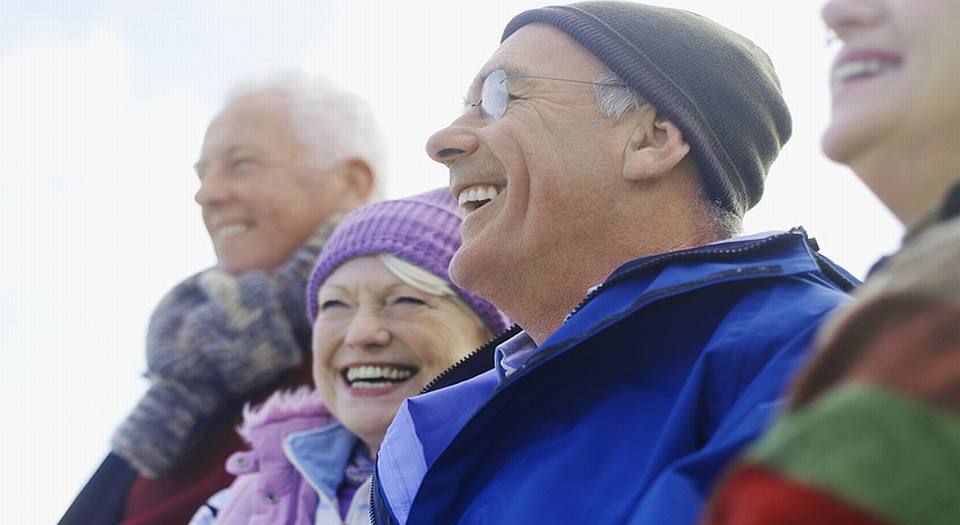 When the news is full of stories about the 'epidemic' of diabetes, the 'ticking timebomb' of childhood obesity or the annual crises of the NHS, it would easy to conclude that we live in an increasingly sickly world. It seems our lives are going to be ever shorter, that children will die at a younger age than their parents (as Jamie Oliver has claimed), and we're doomed to a future of sickness and accelerating mortality.
But a study published this week in the Lancet is a useful reminder that things are actually getting better all the time. The study aims to combine the results from 21 different models to predict with more accuracy the life expectancy of men and women in developed countries in 2030. The approach taken by this study is an attempt to deal with the numerous uncertainties in different models and try to provide an estimate of the likelihood of different outcomes. And overall, the news is good.
The news is particularly good if you're South Korean. The study suggests that South Koreans will become the longest lived nation on Earth by 2030. 'There is a 90 per cent probability that life expectancy at birth among South Korean women in 2030 will be higher than 86.7 years, the same as the highest worldwide life expectancy in 2012, and a 57 per cent probability that it will be higher than 90 years.' Let's pause for a moment to take that in: there's a better than 50-50 chance that girls born in South Korea in 2030 will live, on average, beyond 90 years old. For a small proportion of any society to live beyond 90 is good going. For that to be the normal expectation is remarkable.
But what about sickly ol' Blighty? It's one thing for those fit and skinny Koreans to keep on living longer, but surely us blubbery, fast-food-munching Brits will be dropping like flies at an early age? Not according to this study, we won't. The probability of someone born in the UK in 2030 dying before they reach the age of 70 is reckoned to be less than 0.2 per cent – although that risk is well below 0.3 per cent already.
Nor is this improvement simply down to fewer deaths in infanthood. By 2030, life expectancy for women at the age of 65 looks likely to be 20 years or more. Men should expect to live well into their eighties.
It's true that in some countries, the improvements in life expectancy will not be as great as the incredible leaps enjoyed by South Koreans. For example, life expectancy is set to rise much more slowly in the USA, Japan (the current global longevity champions), Sweden, Greece, Macedonia and Serbia. In some countries, this will be the product of relatively poorer economic conditions, in others down to a limited ability to extend life even further than is already the case. But, the study notes: 'Life expectancy is projected to increase in all 35 countries with a probability of at least 65 per cent for women and 85 per cent for men.'
These are simply forecasts, of course. Unforeseen factors like disease outbreaks or war could change the outcomes. On the other hand, there could be a major medical breakthrough, like an effective treatment for dementia. But the overall picture of longer lives for everyone is clear.
This longevity creates its own problems. Older people need more health and social care. We will need to have an open and honest discussion about how society provides an income for people when their pensionable years last not five years, but two decades. We may well all have to work longer before retirement. We certainly need to make sure that society becomes more productive in order to give everyone a comfortable and secure dotage.
What we could do without is the endless panics about our health and lifestyle. The chances are that even a boozy, takeaway-loving couch potato is going to live longer than the fittest of their grandparents. While it is worthwhile trying to unravel the mysteries of ill-health and find new treatments for our ailments, we should remember that there is a very high probability that we will at least get our regulation 'three score and 10'.
We need a better sense of perspective on the prospects for our health and longevity. It's not just people who are getting old. The constant fearmongering about health is getting pretty old, too.
Rob Lyons is a spiked columnist.
To enquire about republishing spiked's content, a right to reply or to request a correction, please contact the managing editor, Viv Regan.