After Copeland, Labour's days are numbered
Labour is beyond saving. Who will speak for the working class?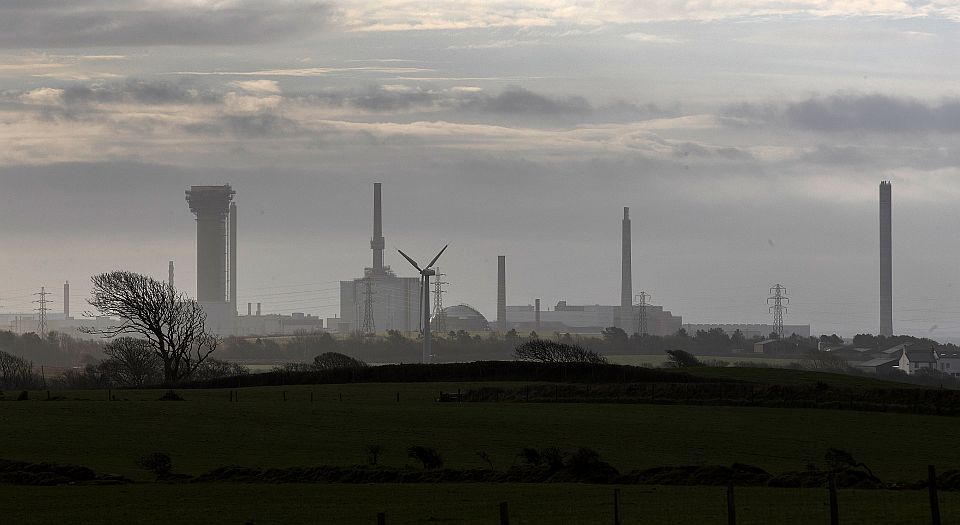 Labour's loss in Copeland last night was a historic moment. It's a heavily working-class seat. Labour has held it since the constituency was formed in 1983, having held the seat that previously represented the area, Whitehaven, since 1935. Before Trudy Harrison, the Tory candidate who beat Labour's Gillian Troughton by more than 2,100 votes, the last Conservative to represent the area was William Nunn, who was born in 1874. Tories are rejoicing, and with good reason. This is the first time a government party has taken a seat from the Opposition since 1982.
But all these factoids don't quite do justice to the terminal decline the Copeland loss underscores. The party whose mission is to speak for the working class couldn't hold on to one of its northernmost, heartland seats. Even though Labour's Gareth Snell saw off UKIP's Paul Nuttall in the parallel by-election in Stoke Central, it was hardly a 'decisive victory', as Jeremy Corbyn claimed this morning. Neither seat should have been under threat in the first place. And given Stoke's dwindling turnout, Snell now inherits from predecessor Tristram Hunt the unenviable title of the UK's least popular MP.
If you want an insight into how Labour lost in Copeland and struggled in Stoke, you need only look at how the campaigns were waged. And in this you glimpse the worldview that is fast making Labour an irrelevance.
In Copeland, the campaign focused on proposed cuts to the local health service, in which its maternity unit would move 40 miles away. Labour canvassers shoved leaflets through letterboxes featuring quotes from unnamed midwives, warning 'mothers will die, babies will die, babies will be brain-damaged' if the Tories got in. The NHS was also a priority in Stoke, but only really to distract from Brexit. Stoke is the 'Brexit capital of the UK', whose residents voted for Leave in their thousands. But Snell, a sneering Remainer, has dubbed Brexit 'a massive pile of shit'.
These are the two sides of how Labour sees the working class – as vulnerable or as shit; as desperately needing health services or the bureaucratic oversight of institutions like the EU. When they're not bashing working-class people, painting Leavers as thick or racist or both, Labourites coo over them. They can only connect with the gruff oaths of the north by posing as their saviour, their social worker, their white knight pledging to save them from Dickensian destitution by means of OUR NHS. Working people are viewed less as individuals with aspirations to be met, than as people with fears to be exploited. The masses are either barbaric or bovine.
The knives are out for Corbyn this morning. Barrow and Furness MP John Woodcock told Radio 4's Today programme that Labour is 'on course for an historic and catastrophic defeat' at 2020. He laid the blame for Copeland solely at the leader's feet. Aside from Corbyn's general Islington-set aloofness, his opposition to nuclear power is thought to have put off voters in a constituency like Copeland where the local Sellafield plant is one of the biggest employers. (One of its newest recruits is former Copeland MP Jamie Reed, who resigned and triggered the by-election when a plumb job came up at the plant.)
But blaming it all on Corbyn is as ridiculous as blaming it all on Blair, as John McDonnell dutifully did on Sky News this morning. It personalises what is in fact a terminal, long-drawn decline. In 1974, 49 per cent of skilled workers and 57 per cent of unskilled workers backed Labour. It declined for the next decade. New Labour – profiting off of an exhausted Tory Party – snatched 50 per cent and 59 per cent of the skilled and unskilled vote in 1997. But it proved to be short-lived. Its working-class vote began to plunge. And despite a small uptick in 2010, it has continued down this path even since. (Source: Ipsos-Mori)
Corbyn's throwback, miffed-vicar brand of state socialism has certainly hastened this decline. Labour's working-class support has, as one former Labour adviser points out, never been lower, and is 'collapsing on a scale that is worse than at any point in history'. But Blair and Miliband remain just as unpopular on the doorstep. What's more important here is not what divides Labourites, but what unites them. A contempt for the working class, a paternalistic obsession with welfarism, the desire to meddle in people's health and family lives, rather than work to meet their ambitions — these things now cut across Labour's factional lines.
The party that was set up to give form and expression to the desires of workers is completely aloof from their interests, fearful of what these people really want and think. Brexit made that plain to see, with both plotting Blairites and Corbyn's cabinet doing down the vote and launching broadsides against the electorate. The question that confronts us now is not who can save the Labour Party. It's beyond saving. Instead, it is who can now give voice to ordinary people; people who are agitating for real change, real representation, against the cut-off, risk-averse elites of both Whitehall and Brussels.
UKIP's one-note appeals to Brexit Britain have been found wanting, giving the lie to the myth that the Leave win was a vote in favour of the party's inward-looking, downbeat worldview – a convenient fiction for Kippers and Remainers alike. Meanwhile, the Conservatives aren't so much inspiring working-class imaginations as making hay out of Labour's demise, and the rest of the political class's turn against Brexit. As long as May remains committed to making good on the referendum result, she will continue to pick up support. But for how long, and to what end, is far from clear.
What is clear is that Labour is finished. However long it shambles on, it is now a party without mission, without purpose, and increasingly without popular support. This a profound moment, but also one packed with possibility. The aspirations of ordinary people are no longer invested in one movement or party, but in Brexit, in the striving for representation and autonomy. Giving that sentiment shape and force is what anyone who considers themselves a progressive should focus their attentions on. In the wake of this historic Labour loss, that's where the future lies.
Tom Slater is deputy editor at spiked. Follow him on Twitter: @Tom_Slater_
Picture by: Getty
To enquire about republishing spiked's content, a right to reply or to request a correction, please contact the managing editor, Viv Regan.