How the pollution panic hurts the poor
London's air isn't shortening people's lives – poverty is.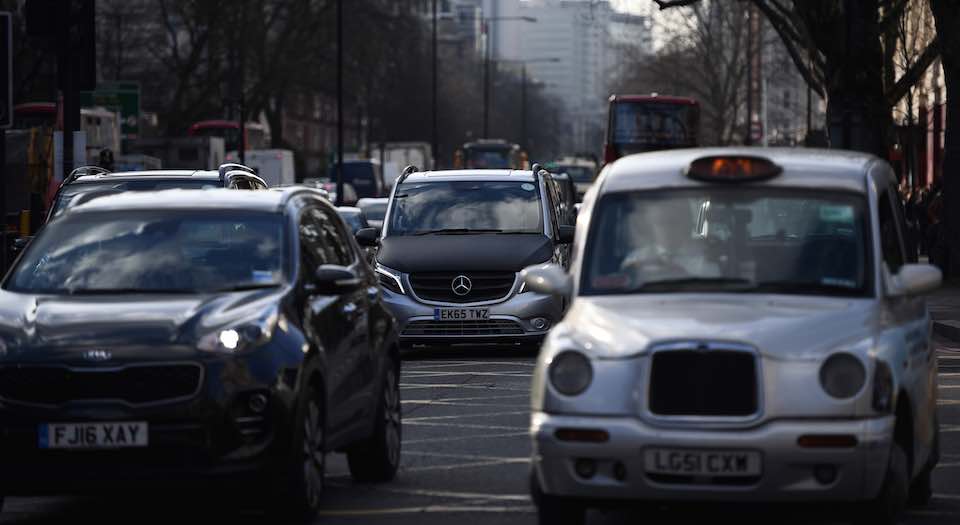 This month, cold, windless weather helped trap vehicle exhaust within London's narrow streets, and story after story appeared in the media, declaring the city's air to be worse than Beijing's.
Green lobbyists, NGOs and researchers lined up to repeat the tale of the thousands of untold deaths that 'toxic smog' brings to Londoners each year. And, sure enough, regulation followed the scare stories. London mayor Sadiq Khan has announced strict new controls for cars, vans and trucks entering London, signalling the end of the road for diesel fuel.
From October this year – the 14th anniversary of London's congestion charge, as Khan proudly pointed out – vehicles manufactured before 2006 will have to pay a 'T-Charge' ('T' for 'toxicity') of £10 on top of the £11 congestion charge to use the roads within the centre of London. (Vehicles bought since 2006 will have been built to comply with EU legislation regulating their emissions, and so will not be charged.) And from 2019, an ultra-low emissions zone (ULEZ) will be created in the current congestion-charging area, and will expand the following year to include the area encompassed by the North and South Circular roads.
The main justification for these new rules is, of course, public health. Much has been made of the link between pollution and health by the usual suspects – public-health lobbyists and researchers, green NGOs, disoriented campaigners, or simply bored journalists. But now the mayor of London's own missives are expressed in the shrill, histrionic language that we have come to expect from scaremongering greens. 'London's air is toxic and a silent killer', says Khan, announcing the new policies on his website. 'We must act now to tackle this air-quality emergency and prevent further damage to the health of Londoners.'
Khan is wrong – there is no 'air-quality emergency' in London. What pollution there is presents a problem only to people with pre-existing, chronic conditions, at certain times and places (mostly at the kerbsides of very busy routes, especially during rush hour and on cold, still days). If London's air was toxic, and there really was a public-health emergency, then why have Londoners' life-expectancy estimates risen by a year above the average for England and Wales? Moreover, a map of the congestion-charging zone, which encompasses the most heavily polluted areas in the country, in fact shows that exposure to air pollution has no direct effect on life expectancy for people living in those areas.
The London congestion-charging zone and London boroughs, life expectancy (male/female) in red.
On the north side of the river, and to the west, lie the wealthy boroughs of Westminster and Camden, where life expectancy (shown in red – male/female) exceeds the average for England and Wales (79.3/83.0) by around three years. This is in spite of Westminster's famous shopping destination, Oxford Street, having been dubbed by researchers 'the most polluted street in the world'.
Health outcomes to the south and the east are different. But even in the congestion zone, they are still better than the national average. This demonstrates that it is economics, not the environment, that most accounts for differences in health outcomes. By constraining the capital's growth, green regulations – such as the protections on the Green Belt – have pushed prices up, causing domestic properties to shrink and become vastly more expensive for people on low and median incomes. Inadequate housing – which is damp, overcrowded, poorly ventilated and poorly equipped – creates indoor air pollution in dwellings far from the high ceilings and airy bedrooms of Richmond, Notting Hill and Hampstead.
One solution to this would be to build more urban areas, with more private and public transport infrastructure, to ease the prices and take the demand away from inner and outer London. But this sort of development is anathema to public-health researchers, green campaigners and the hollow-headed politicians in thrall to them. Rational debate about economic inequalities has been displaced by a naturalistic, biological understanding of social problems. From this perspective, poorer people in London die eight years sooner than their wealthier counterparts merely because they are exposed to more emissions. A kind of metabolic – rather than political – socialism emerges from this absurd compact of the pollution-panicked.
'Currently over 9,000 Londoners die prematurely each year as a result of long-term exposure to air pollution', claims Khan. The scant evidence supporting this claim fails to provide economic context to this seemingly shocking figure. A 'premature death' can be classed as anything – it might mean a death days earlier than might be expected. This means that the link between premature deaths and pollution is based on complete speculation. A bullshit statistical sleight of hand allows the removal of poorer people's cars from richer people's roads, and this is then presented as a policy enacted for the good of all Londoners.
Khan claims that 'Londoners overwhelmingly support my plans to introduce this £10 charge because they feel when it comes to battling pollution the time for action is now'. But the basis for this claim is a public consultation which received just 15,000 responses, 80 per cent of which were positive. The other 8,662,000 Londoners didn't register their approval. Greenpeace and Friends of the Earth could only mobilise the solar-powered keyboards of 12,000 Londoners. This is pretty low considering there are 600,000 asthma sufferers in the capital, and they are said to be among those particularly affected by pollution.
On Twitter, Khan received a volley of responses pointing out that the burden of this charge would fall on poorer people. A small contingent of well-connected environmental NGOs, public-health researchers, lobbyists and their journalist pals support his policies. But what about the humble motorist, presumably stuck in traffic, who remains silent – or just has more pressing concerns than filling out consultation forms on congestion charges?
Perhaps the most shocking aspect to this is that diesel wasn't always public enemy No1. In fact, previous policies encouraged the use of diesel. In 1998, the European Commission made an agreement with manufacturers to limit the CO2 emissions of vehicles, in accordance with its commitments to the Kyoto Protocol. Tax breaks, and the increased efficiency of diesel engines, ensured that within a decade half of the cars on British roads were diesel-powered.
Now, green NGOs call for a 'diesel-free London'. They cite European directives on air quality as the basis for their scare stories and to declare London's air 'illegal'. In the same way, a group of lawyers part-funded by the EU itself has sought to force the UK to adhere to these arbitrary limits. ClientEarth – 'activist lawyers committed to securing a healthy planet' – brought an action in the High Court last year, forcing the government to 'tackle illegal air pollution'. Yet barely any of London's 8.6million people will have even heard of the group.
No doubt there is a debate to be had about what the future of London, its homes, infrastructure and environs should be. But the debate is currently dominated by the shrill noise of journalists, campaigners, researchers and politicians spreading fear and dodgy stats. These people are entirely indifferent to the real problems facing ordinary Londoners. Indeed, the endless talk about the virtues of walking, cycling and public transport shows that the political class would rather ignore the real economic issues at play.
Ben Pile blogs at Climate Resistance.
To enquire about republishing spiked's content, a right to reply or to request a correction, please contact the managing editor, Viv Regan.