Sorry Riz, but quotas aren't the answer
The obsession with diversity is a creative dead end.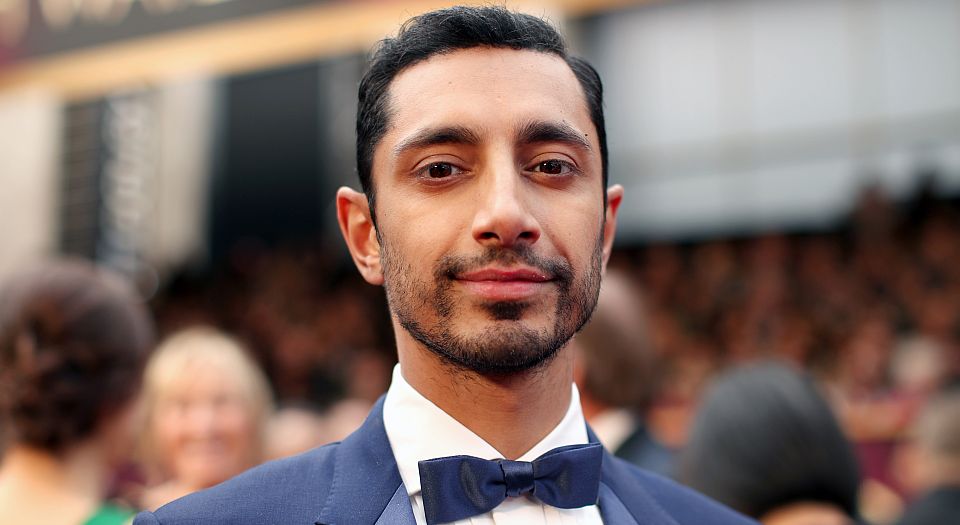 Riz Ahmed, the star of Four Lions (2010), The Reluctant Fundamentalist (2012) and the mega-hit Star Wars prequel Rogue One (2016), is an excellent actor. He also wrote a powerful, hard-hitting essay for the Guardian last year, called 'Typecast as a terrorist', which was a credible and sharp attack on the limited range of roles Asian actors are often offered – 'minicab driver/terrorist/cornershop owner'. Ahmed offered an alternative vision of the casting process, 'where you play a character whose story is not intrinsically linked to his race. There, I am not a terror suspect, nor a victim of forced marriage. There, my name might even be Dave.'
Ahmed is right. In the TV and film industry, contemporary drama often fails to transcend race and identity politics. Which is why the annual diversity lecture, which Ahmed gave in parliament last week, was so disappointing.
He warned that the lack of diversity on screen, the absence of representations of ethnic minorities, could lead to an increase in people being drawn to extremist organisations like ISIS. To counter this, he proposed the imposition of state-backed quotas on Britain's creative industries, arguing that since approximately 13 per cent of the populace are non-white, the British media must reflect and represent this reality.
Ahmed's argument consisted of three main points. First, he argued that without positive images of Muslims on TV and in film, Muslims will lack the confidence to engage as active citizens in the UK, and turn instead to the images of Muslims in ISIS's homemade action videos of ritual beheadings and other atrocities. The implication here is that Muslims are weak-willed and narcissistic.
Second, he called for British TV and film to cut back on the nostalgia-drenched costume dramas, and invest a bit more time and effort in creating expansive, inclusive stories about who we are. There's an insight to be developed here, but Ahmed didn't develop it beyond the demand for greater representation of ethnic minorities.
Ahmed also seemed to ignore actual contemporary TV drama. For instance, there was an interesting TV adaptation of Zadie Smith's challenging and experimental novel NW on BBC2 recently, and Idris Elba's dark detective thriller Luther has run for four series since its debut in 2010. I chose these two examples because they are good dramas, and not because they star non-white actors.
And third, Ahmed contended that increasing the representation of ethnic minorities in British TV and film will also increase the economic clout of Britain's cultural industries, enabling them to compete with Hollywood, Nollywood, Bollywood and the other big international players. Again, this is not a convincing argument. We are excited by films and drama from South Asia, China and the US, for example, because they are able to tell expansive, unique stories not because they represent this or that ethnicity.
Too much focus on ethnic representation can blind us to the artistic qualities of a piece of film or TV. Take Chinese director Zhang Yimou's $140million American-Chinese co-production The Great Wall, which featured Matt Damon as just one of the five leads (the other four heroes are Chinese). This sometimes magical visual spectacle was subsequently criticised for 'whitewashing' because it didn't conform to our ethnic expectations. Here the obsession with representing ethnicity led to a demand that a work of art should simply reflect reality, rather than use drama and narrative to weave a mythic universe that transcends it. The representation argument is not only reductive, it also reinforces social and ethnic stereotypes.
Yet the opportunity is clearly there to create genuinely transnational works of drama and film. Netflix, Amazon Prime and Mubi, to name a few, are global producers and distributors, and give us many imaginative windows on to the world. And all at the click of a mouse.
Ahmed's arguments can only constrain creative freedom. The result would be mediocre TV and film.
Manick Govinda is head of artists' advisory services and a producer for Artsadmin. He is writing in a personal capacity.
To enquire about republishing spiked's content, a right to reply or to request a correction, please contact the managing editor, Viv Regan.