Let's decriminalise abortion once and for all
We urge MPs to scrap Britain's Victorian abortion laws.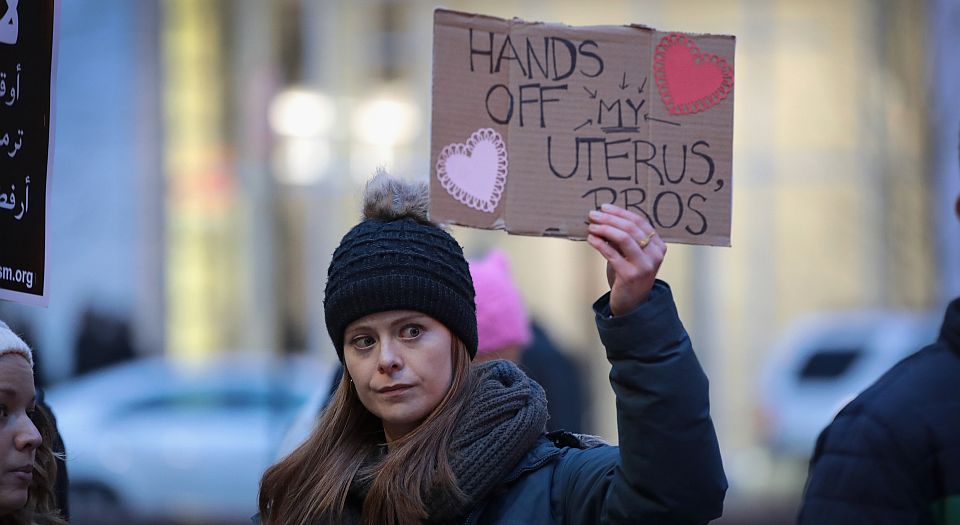 Today at about 3pm in the House of Commons, Diana Johnson, Labour MP for Kingston upon Hull North, will introduce a 10-minute rule bill to decriminalise abortion. More specifically, the bill will call for the scrapping of Sections 58 and 59 of the Offences Against the Person Act, which make it a criminal offence wilfully to cause a miscarriage or to supply a woman with the means to do so. The law has been sitting on the statute book since 1861, which was before women could vote, own property or receive a university degree. It was the year Italy became a country and horse-drawn trams first appeared on the streets of London.
In short, things were very different back then, except in one respect. Then, as now, women were determined to control their fertility and used whatever means available to do so, and politicians felt the need to butt in and control women's lives. Admittedly, there was a credible argument back then that miscarriages potentially caused harm to women: it was 70 years before the discovery of penicillin, and deaths from infection were commonplace.
Today, however, abortion in early pregnancy is simple, straightforward and safe. Pregnancy tests are able to detect conception even before a woman misses her period. Taking the combination of Mifepristone and Misoprostol to bring on cramping and bleeding and the end of the pregnancy is easier than spelling the drugs' names. Yet if a woman orders the pills online and takes them without the formal approval of two doctors, she can be sent to prison. The same goes for doctors who give women tablets to take at home, or nurses and midwives who give women the pills without the oversight of a doctor.
Indeed, the only way abortion can be done legally in Britain is by a doctor. Doctors are protected by the Abortion Act 1967, which allows for exceptions to the ban on abortion if the pregnancy is under 24 weeks, is terminated by a doctor in a licensed clinic, and two doctors certify that the woman's reasons fall within approved grounds. Northern Ireland doesn't even have this concession.
When Diana Johnson stands up to speak today, she will argue for the first progressive bill on abortion to come before parliament since those concessions were granted 50 years ago. And for that she deserves our utmost respect and support – whatever your views of the party she represents. Each and every MP who claims to support women's rights, and who believes that birth control should be a private matter, should be in the House of Commons to vote. And judged (yes, judged) on how they vote. We don't expect politicians to judge women on the reproductive decisions they make – but we can and certainly should judge them on the political stand they take today.
This bill is a game-changer. If Sections 58 and 59 of the 1861 act were repealed, the 1967 act would also fall: without the crime of abortion on statue, there would be no need for the Abortion Act's concessions. We would then be able to regulate abortion in the same way as other clinical procedures, overseen by the bodies that oversee them, regulated by healthcare regulations.
It would mean that for the first time in the UK, abortion services could be organised according to evidence, expert opinion and best practice, rather than political prejudice. Women today expect the right to decide for themselves if, when and with whom to have children. They expect the law to make services safe, not to put unnecessary barriers in their way.
Diana Johnson's bill is the first shot in what will be a monumental battle for our abortion access. You can help by supporting bpas's We Trust Women campaign. Here are our five reasons to decriminalise abortion:
1) The current laws deny us fundamental rights
Women should be trusted to make their own decisions about their pregnancies. To compel a woman to endure pregnancy and childbirth, unless doctors authorise her reason for wanting an abortion, denies her control over her body and the right to plan her family and shape her own life.
2) Women can be imprisoned for deliberately causing their own miscarriages
Women who use abortion medications at home risk life imprisonment. The UK has one of the harshest penalties for self-induced abortion in Europe.
3) Criminalisation compromises care and deters doctors
Treatment can be delayed because providers must comply with laws that have no clinical benefit. Because the law only permits doctors to carry out abortions, nurses and midwives are excluded from an area of work in which many would excel. Meanwhile, the threat of prosecution deters doctors from being involved.
4) It's a fundamental legal principle that our body is our own
No one can be forced to undergo medical intervention against their will. No one can be forced to donate organs or blood to save another person's life. And yet a woman can be compelled to sustain a fetus from the moment a fertilised egg implants in her womb.
5) Public opinion supports women's choice
Abortion is a part of life. One in three woman will choose to end a pregnancy. It's about time politicians moved into the 21st century and accepted that times have changed and the law needs to change, too.
Ann Furedi is chief executive of bpas (British Pregnancy Advisory Service) and the author of The Moral Case for Abortion, published by Palgrave Macmillan. Follow her on Twitter: @AnnFuredi
To enquire about republishing spiked's content, a right to reply or to request a correction, please contact the managing editor, Viv Regan.