The F-rating: feminism's war on art
Cinema should not be subjected to the demands of diversity.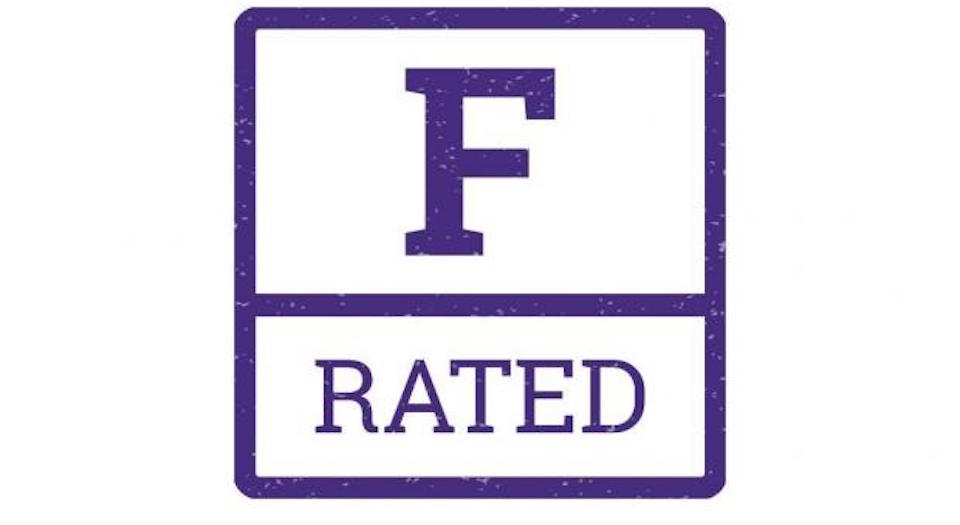 The Internet Movie Database (IMDb) announced last week that it had adopted a system called the 'F-rating', intended to draw attention to films regarded as feminist.
The idea for an F-rating was introduced by Bath Film Fest director Holly Tarquini, and launched as a website and database in 2014. In the same way that age ratings guide film viewers to appropriate material, the F-rating seeks to create a political label 'so [people] can choose films that fairly represent women on screen and behind the camera'.
The criteria used in establishing whether a film merits an F-rating is quite simple: 'The F-Rating is applied to all films which are directed by women and/or written by women and/or have significant women on screen.'
So, what's wrong with guiding people to films they will enjoy? After all, there are databases that list all the films featuring dogs. But the problem with the F-rating system is that, while it is capable of flagging up films judged to be sympathetic to women, it is ill-equipped to engage with and evaluate artistic content. It runs the risk of subjecting innovation to ideological concerns.
The F-rating is reminiscent of the more well-known Bechdel Test. To pass the test, a film must have at least two women in it, they must talk to each other, and they must talk to each other about something besides men. Applying this arbitrary criteria to any film quickly reveals the Bechdel Test's shortcomings. It fails as a measure of a film's quality and as an indicator of its feminist credentials. Most girl-on-girl pornography, for example, would pass the Bechdel Test with flying colours.
Feminist film critics are well aware that these tests are both unsubtle and unsuitable tools to understand films. These ratings are intended more as a provocation, designed to make people think about how women are depicted in film, and represented in the industry. As the F-rated website describes it: 'The stories we see on screen need to be told by a broad spectrum of people to represent our diverse culture. Without change, we will train the next generation to only recognise white males as the protagonists and the ones in control of the cameras, scripts and budgets.'
Film is unique among artforms. Its emblematical qualities, of capturing and representing appearances, means it often carries the burden of postmodern theories of representation. As such, it has been one of the main focuses of feminist scrutiny. From Laura Mulvey's concept of the male gaze to contemporary obsessions about phenomenological theories of cinema (which aim to open up different embodied experiences and readings of film), film theory has often been a playground for feminist discussions about representation.
Today, the focus of gender equality has shifted from emancipatory politics, which aimed for economic and social rights based on universal political goals, to an obsession with representation and gender identity. The message is clear: diversity is key. By adopting the ideological F-rating into its criteria, IMDb has accepted the feminist notion that diversity is paramount.
Women need to see women represented in film, just like black people need to see black actors, or so the logic goes. But this understanding of diversity in cinema is reductive. It assumes that audiences are only able to enjoy film through the prism of identity. This is plainly not true. We often prefer to see partial qualities of ourselves magnified on screen in the form of a hero – as Freud would put it, an ego ideal. We like to see personal traits that we admire or despise in ourselves and others. But we also like to identify with more abstract, transcendent concepts such as courage or goodness, cleverness or wit, or even cruelty or power. Human beings are wonderfully complex.
Evaluating film based on the criteria of diversity can only diminish it. Rather than encouraging people to take a chance and watch films out of their comfort zone, it will instead add more weight to the idea that only certain types of people can, and should, enjoy certain types of films. It also suggests that certain films have authority not because of their artistry, but simply because they are 'diverse'.
Are we really okay with searching in databases for films that cater to our narcissistic preferences? Of course not. This a coarse and philistine way of thinking about cinema. Worse, it's a reductive way to think about ourselves.
Maren Thom is a writer based in London.
To enquire about republishing spiked's content, a right to reply or to request a correction, please contact the managing editor, Viv Regan.