Osborne editing the Standard is why Brexit happened
The political-media set has never been so cliquey.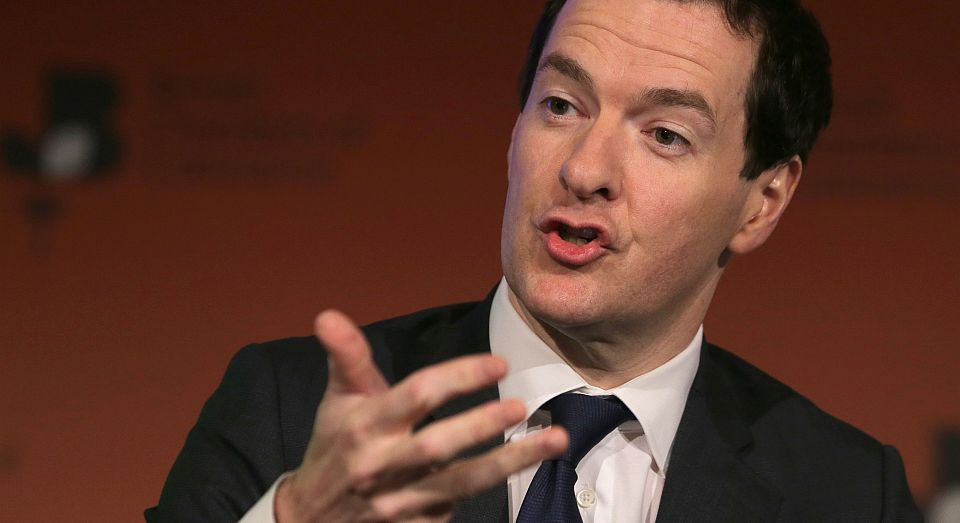 Since stepping down as chancellor in the wake of the Brexit vote, George 'Gideon of all trades' Osborne has been a busy boy. He's an adviser four days a month at Blackrock, a Kissinger Fellow at the McCain Institute in the US, and he's been racking up six-figure sums for speeches at top-flight banks. On top of all that, he's just been named new editor of the London Evening Standard. His hobbies include being MP for Tatton.
The announcement has caused a swirl of outrage, disbelief and snark. Not least because Osborne has almost ZERO journalism experience. 'Delighted George Osborne has come so far in journalism after failing to get a Times traineeship in 1993. A lesson to all eager youngsters', jibed one writer. The failed journalist, humiliated chancellor and limp orator has carved out a lucrative career as an editor, financial expert and Wall Street motivational speaker. He's the posterboy for nepotism.
There's plenty that's maddening about Osborne's multitasking. It underlines just how little democratic service means to PR politicians like him. Like Labour MP Tristram Hunt, who gleefully fled his Stoke constituency after a plumb job came up at the V&A, Osborne is one of many politicians who treat their faraway safe seats as just another notch on the CV. In a telling statement, Standard owner Evgeny Lebedev said Osborne, proud representative of the people of Cheshire, was 'London through and through'.
The sense that politicians are closer to Fleet Street and the City than their constituents is part of the reason the British public made that bold strike for popular democracy last June. But much of the 140-character outrage so far expended has focused on what's seen as the Toryfication of the press. The idea that Osborne's new job 'makes a mockery of the independence of the media', to quote Jeremy Corbyn, or that it confirms, to one tinfoil-hat tweeter's mind, that 'the Russians own the building, the Tories own the ink', is missing the point.
Osborne isn't a Tory plant in the press, or a puppet of Russian oligarchs. He's a Remainer in exile, seeking comfort and remuneration among likeminded institutions that, like him, were shocked to find the Brexit-voting public was even more stupid than they thought. Today's news is a natural consequence of the revolving-door between politics, the media and business that preceded Osborne and produced the kind of groupthink we saw writ large during the referendum – when all corners of the elite linked arms to say 'vote Remain, or else'.
The British public gave short shrift to that fearmongering clique last June. Here's hoping the good people of Tatton send George packing at the next election – unless of course this part-time politician decides he's got something better to do than stand again.
Tom Slater is deputy editor at spiked. Follow him on Twitter: @Tom_Slater_
To enquire about republishing spiked's content, a right to reply or to request a correction, please contact the managing editor, Viv Regan.