Assisted suicide: for all or for none at all
Legalising assisted suicide for the terminally ill would set us on a slippery slope.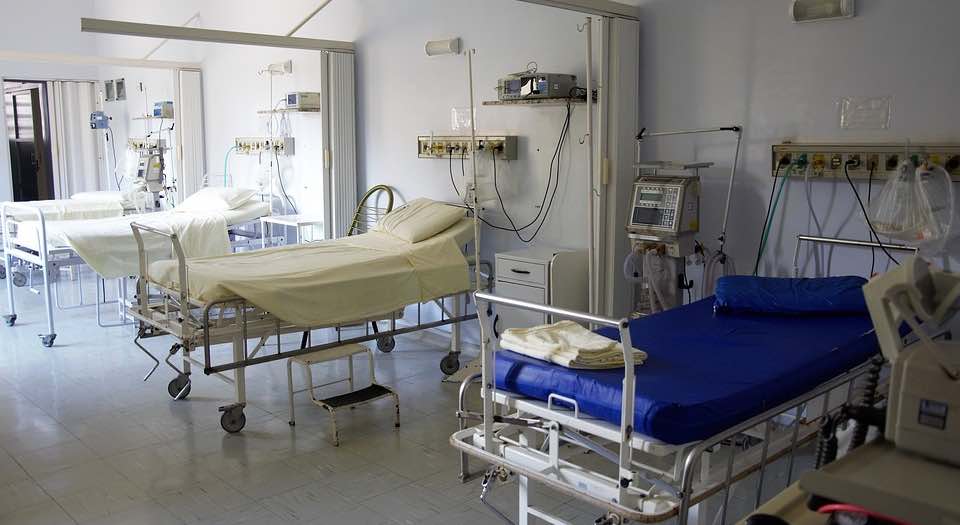 Two men seeking the right to an assisted death came before the High Court last month. One of the cases, concerning Noel Conway, a retired lecturer who is terminally ill with motor neurone disease, is high-profile, well-funded and backed by celebrities including Ricky Gervais. The other, concerning a man named Omid (his last name cannot be published due to a court order), has received nothing like the same level of support. He has multiple system atrophy, a neurodegenerative disorder that gradually impairs the body's autonomic functions such as heart rate, bladder function and digestion. His disease is incurable, but he is not terminally ill.
Both men are seeking permission for a judicial review into the ban on assisted suicide. The ban was upheld by parliament in 2015. A date for a permission hearing for Omid is expected in the next few weeks. Conway's case failed, and he is appealing the decision.
The two cases have a number of parallels. Both men are determined crusaders against a law they regard as 'unjust and cruel'. Both seek to die peacefully at home rather than live out their symptoms. Both fear what the future will bring. Conway says that his prospects are 'terrifying and the suffering unimaginable'. For Omid, his suffering is not a future prospect but here already. 'He is enduring unbearable pain and suffering and cannot speak clearly any more due to his condition', his lawyer said.
But the difference in profile between the two campaigns is stark. Conway was the subject of a preachy editorial in The Times, which would have been more appropriate for Omid, considering it focused on the idea that 'quality of life is a far more pressing concern than its extension'. Dignity in Dying, the slick and well-funded reincarnation of the Voluntary Euthanasia Society, splashes images of Conway and recounts his story across its website. The only mention of Omid is to say that the cases are separate. Conway's campaign has raised over £83,000, while Omid's has raised less than £2,500, well short of a modest £10,000 target.
This is strange, for you would assume that Omid had the more compelling case. While Conway fears he may become 'entombed in [his] own body', for Omid, this is already a reality. 'I could have several miserable years ahead of me', he says. Conway's approximate prognosis is that he has six to 24 months to live. Omid cannot move his arms and legs and says he has no ability to kill himself, despite having tried. Conway relies on breathing apparatus and admitted he would have only weeks to live if it were removed.
The only way suffering can really be measured is in time, otherwise it is entirely subjective. As Lord Neuberger, president of the Supreme Court, stated in 2014, in relation to the Tony Nicklinson case: 'There seems to me to be significantly more justification in assisting people to die if they have the prospect of living for many years a life that they regarded as valueless, miserable and often painful, than if they have only a few months left to live.'
There seems to be a kind of selective compassion among prominent assisted-suicide campaigners. Dignity in Dying's website, indeed the content of its entire campaign, is comprised of tragic stories – indeed, it solicits them. One of its many platitudinous tweets runs 'When death is inevitable, suffering should not be'. But why doesn't Omid, whose suffering is undeniable, warrant more attention? Why are those who suffer, and are terminally ill, considered a higher priority?
Omid is a fly in the ointment for mainstream assisted-suicide campaigners. He is not in that category that is apparently more deserving of our sympathies – the dying. Campaigners restrict their support to those whose demise is imminent in a bid to show that assisted suicide is 'safe'. They want to draw a distinction between their preferred model, used in Oregon, whereby only those with six months or less left to live qualify, and the Netherlands model, in which assisted suicide and euthanasia are available for anyone suffering from anything from depression to tinnitus.
But Omid's case is only a step away from Conway's. There is no moral or logical justification for granting Conway an assisted death while denying it to Omid. While the British Humanist Association recently backed Omid's case, it still tried to suggest there was a line to be drawn between those who should qualify for assisted suicide and those who should not. It asked for assistance for those who are 'either terminally ill or incurably suffering', so as to include Omid. But, even then, why not extend it to all who are suffering?
Legalising any form of assisted suicide would be a foot in the door, which will be progressively prised open. How can we say that those who are suffering, but who have more than six months to live (like Omid), may not avail themselves of a medicalised death? Why should those tortured by mental-health problems be forced to live on while others achieve a peaceful end? How can we tell children that they must suffer even while adults need not? Assisted suicide must be offered to everyone, or to no one.
The UK parliament was correct to shut the door on assisted suicide in 2015, and the courts are right to reject these cases and the challenges they are mounting to parliamentary sovereignty. Opponents of assisted suicide are often accused of lacking sympathy when confronted with the inevitably emotive cases of those who wish to die. But the neglect of Omid shows that assisted-suicide campaigners cannot lay claim to the moral high ground.
Kevin Yuill teaches American studies at the University of Sunderland. His book, Assisted Suicide: The Liberal, Humanist Case Against Legalisation, is published by Palgrave Macmillan. (Buy this book from Amazon (UK).)
To enquire about republishing spiked's content, a right to reply or to request a correction, please contact the managing editor, Viv Regan.