Labour doesn't speak for the people
Brexit was people power in action – and Labour is terrified of it.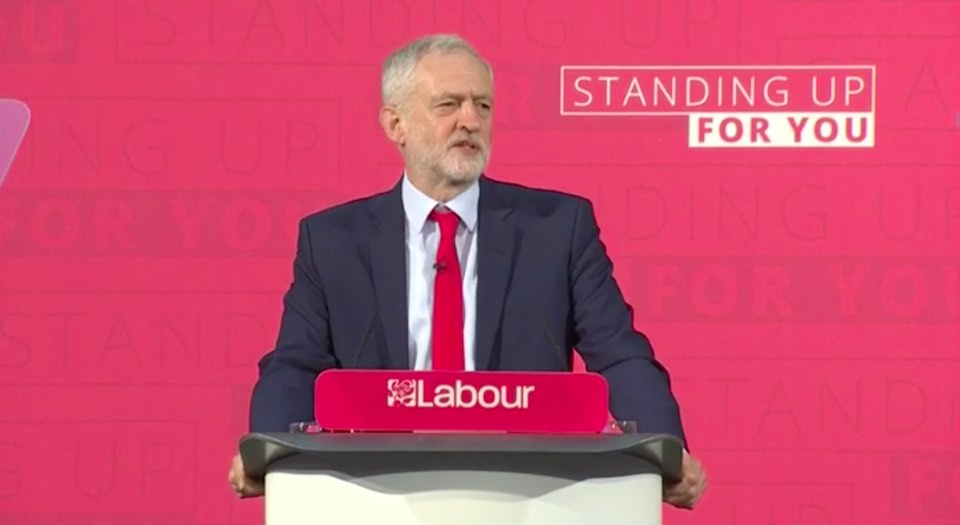 'Labour will put the interests of the majority first.' So said Labour Party leader Jeremy Corbyn, in his first official General Election campaign speech earlier today. Corbyn wants to frame the campaign as his Party of the People versus the Westminster elite. 'When we win, it is the people, not the powerful, who win', he said.
Bombastic rhetoric is par for the course in elections. But Labour's championing of 'the people' rings particularly hollow post-Brexit. While Corbyn waxed lyrical about majorities versus minorities, the little man versus big business, and 'hope and opportunity' for all, he nodded to Brexit just twice in his entire speech.
First, he said Labour was not 'obsessed with the tittle tattle of Westminster and Brussels'. Then he criticised prime minister Theresa May for going on an 'ego trip about her own leadership and the machinations of ongoing negotiations in Brussels', saying Labour will focus on 'what kind of country we want to have after Brexit'.
That Corbyn is refusing to take the biggest issue of this election head-on is embarrassing, but unsurprising. Labour is of course in a bind: while its party members and supporters in the south backed Remain, vast numbers of Labour supporters in the north of England and in Wales voted Leave. On Brexit, Labour is damned either way. The party founded to represent working people has become distant from them, and reliant on a new middle-class base.
That some Labour MPs still want to overturn Brexit and the party has said it will vote down any deal that doesn't maintain the 'exact same benefits' as Single Market membership will make Labour poison in many Leave-voting constituencies. What's more, Labour's decision to avoid Brexit by focusing on 'bread and butter politics' suggests that working people aren't interested in big-P politics – issues of freedom, democracy and the future of society.
During the questions after his speech, Labour members booed an ITV journalist for calling Corbyn a member of an Islington elite. But in his, and Labour's, refusal to take the political desires of working people seriously, in his insistence that all working-class voters want to talk about is food and shelter, Corbyn reveals just how detached he is from the public. Labour says it has 'a historic duty to make sure the people prevail'. And yet it isn't prepared to stand up for Brexit.
Brexit was an expression of the political aspirations of working-class and other voters. And Labour just can't handle it. This is why Labourites constantly do down the vote, saying it was a cry for help from the poor little people, rather than a vote for greater democracy and control. 'No wonder people wanted out of the EU', goes the thinking, 'when their lives are so destitute'. 'No wonder they want to get out of Europe, when half the poor bastards have never been out of Sheffield.'
Though Corbyn's speech today – railing against the 'rigged' system – was an attempt to tap into a populist sentiment, this is just messaging. For Labour, Brexit wasn't a populous demand for freedom and democracy, for greater social change through giving the masses more say; it was an angry, anxious lashing out that needs to be soothed. Labour can't champion the will of the people because it's scared of it.
This election is a chance to weed out those MPs who are incapable of representing the will of the British public. The Remain-backing technocrat Theresa May is far from the champion of Brexit, many MPs are at best indifferent to upholding the vote, and even those who pay lip service to it no doubt fear the idea of the everyman having greater democratic control. If Labour is serious about championing the people over the establishment, it should get behind Brexit. I won't hold my breath.
Ella Whelan is assistant editor at spiked. Follow her on Twitter: @Ella_M_Whelan
To enquire about republishing spiked's content, a right to reply or to request a correction, please contact the managing editor, Viv Regan.