This suspension of democracy is a grave error
Freezing the election campaign is the worst response to Manchester.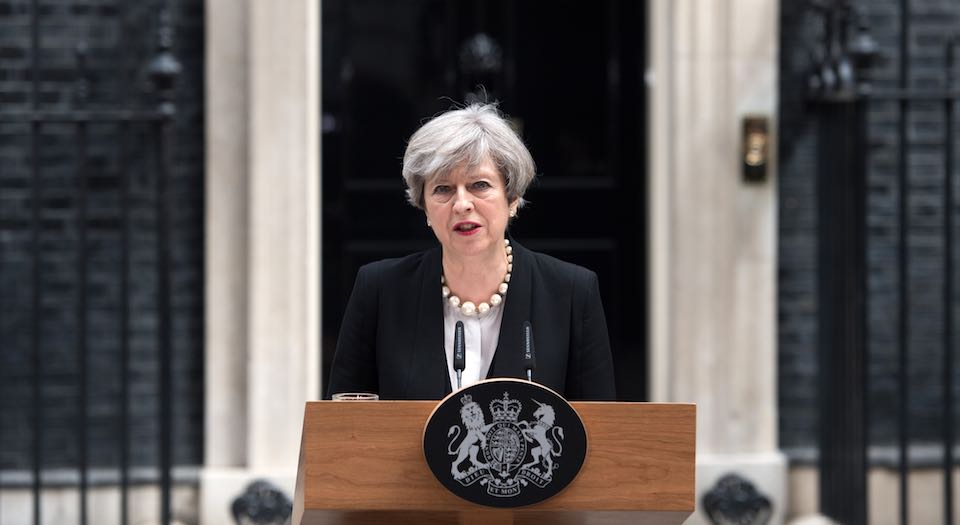 British democracy has been suspended. Following Monday night's barbaric attack in Manchester, the leaders of the main parties have called off their campaigning. No TV interviews, no hustings, no tweets about Brexit, no awkward encounters with citizens. Today is the second day of this post-terror freezing of democratic life. It is a grave error. If we really want to show terrorists that they will not have any impact on our society beyond the cowardly murderous one, then we should get back to the election today. Right now.
It would have been fine if campaigning had been put on hold for a few hours. Not least because Theresa May had important and non-election-related things to do: visit Manchester, talk to security services, chair Cobra. But that should all have been done swiftly, discretely, and with an eye firmly fixed on getting the election up and running again as fast as possible. Indeed, getting stuck back into the campaign, into the debates and disagreements and barbs of our politics, should have formed a central part of the official response to the attack. When it comes to countering terrorism, refusing to allow our democracy and liberty to be undermined is just as important as discussing the immediate security situation. Actually, it's more important.
May has given an impression of strength post-Manchester, not least through taking the worrying, rash decision to post soldiers on the streets. But her willingness to go a second day without election campaigning suggests this strength is illusory. She's good at flexing a military muscle at terrorists, but not so good at showing them through her actions and her comments that they will never score any kind of victory over our democratic values or institutions. And this latter form of defiance, this response to terrorism that says 'We will continue living those values you hate', is a far more effective way to confront the terroristic imagination than posting some soldiers at Liverpool Street.
May seems to have forgotten that acts of terror, and the threat of terror, require two responses. First, the narrow intelligence and security response, which should ideally be pursued quietly, capturing those engaged in plots against our society and people. And secondly, the morally defiant response, which should be pursued far more loudly, and publicly, and unapologetically, through cheering our democracy and freedoms rather than diluting them in the name of security. That May is doing the first but not the second suggests she has a thin understanding of the problem of terrorism, seeing it as a simple safety issue rather than something that raises profound questions about our society and our values and how we might defend these — assert them, in fact — against those who despise them.
There is a scary, unwitting symbiosis between terrorism and this fearful response to terrorism that suspends democracy. Both are motored, at very different levels, by a distrust or even loathing of ordinary people. Terrorism is the ultimate act of anti-democratic misanthropy, fuelled by a profound contempt for the public and our freedoms. But too often, officialdom's illiberal response to terrorism also reveals a fear of us, and of what we might say and do if post-terror speech controls aren't introduced or if democracy isn't suspended until our passions have cooled. But it is precisely in the heated aftermath of a terrorist attack that we need politics, that we need to be able to see our campaigning leaders and ask them hard questions.
If May, Jeremy Corbyn and the other leaders are serious about not giving in to terrorists, about being defiant post-Manchester, then they should revive the election campaign this minute and brace themselves for our disagreements and anger and questions — yes, including about terrorism.
Brendan O'Neill is editor of spiked.
Picture by: Getty Images.
To enquire about republishing spiked's content, a right to reply or to request a correction, please contact the managing editor, Viv Regan.