Why the Twitterati hates Hopkins more than Abedi
Their response to her vile tweet has exposed their moral cowardice.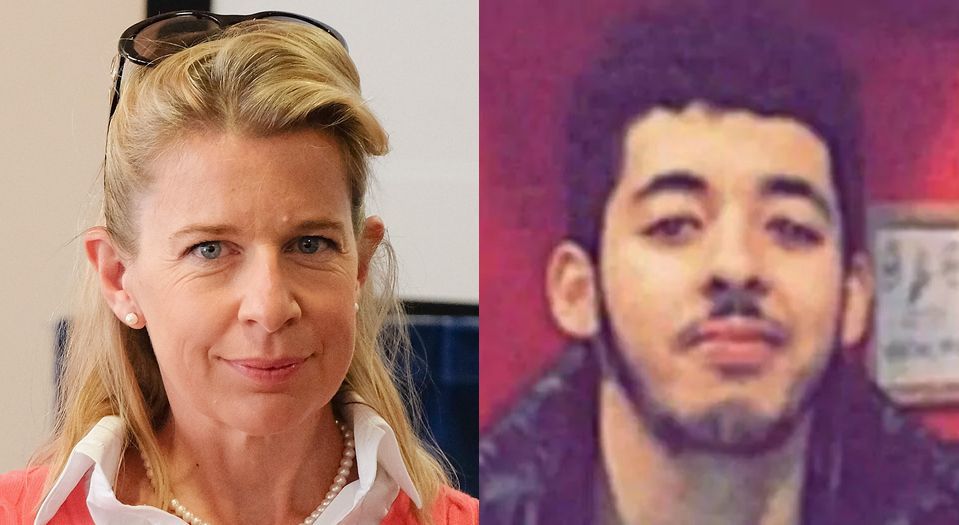 The bodies of those slain in Manchester on Monday night were barely cold before arch troll Katie Hopkins tried to make the attack all about her. She put out a tweet, in response to TV presenter Phillip Schofield, demanding that he man up in the face of this terror. 'Do not be a part of the problem', she thundered. 'We need a final solution.'
It was contemptible. And she deleted the tweet soon after, as if she didn't know what ugly echoes the phrase 'final solution' bares; as if we're stupid enough to believe this was a case of careless typing rather than provocation at its most ugly and cynical. She clearly knew what she was doing. We all did. But that only made the inevitable backlash all the more infuriating.
Commentators, who since the early hours of Tuesday morning have been exhorting us not to give in to anger and hate in the wake of Salman Abedi's brutal crime, unleashed all they had been bottling up on Hopkins. There have been calls to boycott LBC – where she has a radio show – for 'employing someone who promotes genocide'. She's been reported to the police.
At best, this is mind-numbingly stupid. Hopkins' real audience is her haters. It is their spittle-flecked fury – not that of her followers – that makes her the centre of attention. Anyone who thinks her joking-not-joking comments are going to whip the public into a pogrom-launching frenzy has as low a view of ordinary people as they do of Hopkins herself. And yet hair-trigger moralists take the bait every time.
It is ghoulish. Anger at the taking of lives by a nihilistic, Islamist scumbag took a backseat to the anger at a professional loudmouth trying to trend off the back of a tragedy. So desperate are liberals to turn this into a discussion not about Islamist hate, but about pleb hate, about the supposed genocidal proclivities that are just waiting to be activated, that they'll happily play into Hopkins' hands.
What's most striking about the backlash is not its censoriousness. Yes, the calls for a boycott, the ratting-out of Hopkins to the police for something she said, reminds us of the illiberal age we live in. But Hopkins has had her collar felt for saying much less. As she's found out, slagging off Scottish people or accidentally accusing a food blogger of defacing a monument is enough to see you fall foul of the New Inquisition.
No, what's striking is the profound moral cowardice, and the contempt for ordinary people, that the PC age has fostered. Over the past 24 hours, as information about Abedi has seeped out, commentators have been refusing to make him a martyr, refusing to talk about him – 'these are the people we must remember', they say, retweeting images of the dead.
In any other context, this might have been an admirable thing to do – a refusal to give him the status he craved. But that's not what is going on here. If this is supposed to be about the victims, why bother with Hopkins? Why not ignore her, block her, tell her to fuck off? Why waste breath on her? It's because really they are incapable of reckoning with the disturbing questions that Monday night once again raised.
Why have some of those born and raised among us – as Abedi was – grown to hate us? Why, among a minority of Muslim youth, is this nihilism brewing? And what might we have done to foster it, to cultivate it? These are questions they'd rather not answer. To do so would be to inflame, in their minds, the only hate they really care about – the hate of lumpen plebs, the sort of people they imagine lap up Katie Hopkins' every tweet.
Hopkins tried to make Manchester all about her. But through the response it generated, it told us more about the mainstream, about the cowards who tell us to treat Islamist terror like a natural disaster, a time only for sympathy and thanking the emergency services; the cowards who would rather shriek at cretinous columnists than reckon with the real hatred in our midst; the cowards who seem to get more exercised by tweets than bombs.
Tom Slater is deputy editor at spiked. Follow him on Twitter: @Tom_Slater_
To enquire about republishing spiked's content, a right to reply or to request a correction, please contact the managing editor, Viv Regan.