Bret Weinstein and the cowardice of college leaders
Why did Evergreen State College cave in to its intolerant students?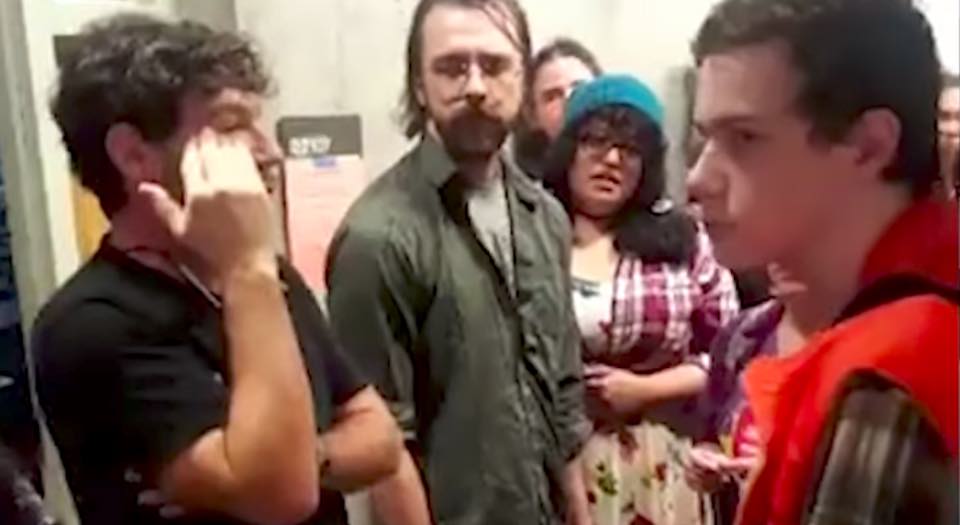 Bret Weinstein, professor of biology at Evergreen State College in Washington, has what many would view as impeccably progressive credentials. A self-proclaimed man of the left, he supported Bernie Sanders in the US presidential campaign and speaks the language of contemporary US anti-racism. But this hasn't stopped him from becoming the latest college professor to be attacked by a mob of students, calling him a racist and demanding his resignation.
Evergreen has, for several years, held a 'day of absence' in which black and ethnic minority (BME) groups are encouraged to stay away from campus to take part in discussions about race and other intersectional issues. This year, the director of the First Peoples Multicultural Advising Services introduced a new proposal. Instead of BME groups leaving campus, all white people should be encouraged to stay away from campus, and all white professors should not teach their classes.
Weinstein responded to this instruction with a civil email. He argued that students voluntarily not attending classes as a form or protest was one thing, but banning them from campus is a 'show of force, and an act of oppression in and of itself'. He also said that the right to speak should 'never be based on skin colour' and declared that he would defy the policy and remain on campus during the 'day of absence'.
His reasoned and principled refusal to cooperate with such a racially and politically divisive proposal unleashed fury among students. Attacks on professors have happened at other colleges, such as at Yale, but the furore aimed at Weinstein was even more extreme than previous incidents.
Footage of the confrontation between Weinstein and students reveals a kind of mass hysteria. Weinstein himself described it as being like 'Phnom Penh 1975', in reference to the violent forced re-education of intellectuals by the Khmer Rouge. Protesting students invaded his classroom and confronted him. Weinstein tried to propose discussion as a way forward, but was told: 'This is not a discussion.' He then tried to argue for 'the truth' – the response was derisive laughter.
This mob, of approximately 200 students, was then allowed to take control of the campus, after the administration ordered campus police to stand down and barricaded staff in the library and administration block. Weinstein was later advised to not return to campus for his own safety. All of this, just for arguing that people should not be stopped from speaking on the basis of skin colour.
The Evergreen College president, George Bridges, subsequently called a meeting with the obvious intention of placating the protesters. Video footage shows him introducing himself with the words, 'I'm George Bridges, I use he/him pronouns'. He proceeds to describe the protesters as 'courageous', making concession after concession to the mob. The tone of the meeting is entirely cowed and apologetic, as if it is the college that is at fault.
In extraordinary scenes caught on camera, a student approaches Bridges while he is speaking, and coaches him to keep his hands by his sides while speaking – presumably because raising his hands is too authoritative. The intervening student is cheered on by other students, and Bridges does not appear to resist. At another point, students shriek for Weinstein to be sacked. Bridges' response? He says he cannot say anything while a complaint is being investigated. The college has now issued a half-hearted statement, asserting that the issues at stake are 'incredibly complex'.
Bridges' cowardice reveals the real problem here: a crisis of adult authority. The university has clearly given in to the idea that BME students should be treated differently. This special treatment has, in turn, nurtured the idea that BME students are victims – and that this status entitles them to institutional protection. The protesting students at Evergreen are simply reading from a script that the university has written for them.
Steve Bremner is a writer and teacher based in London.
To enquire about republishing spiked's content, a right to reply or to request a correction, please contact the managing editor, Viv Regan.