Why feminists can't enjoy Wonder Woman
Their political myopia sucks the fun from this brilliant blockbuster.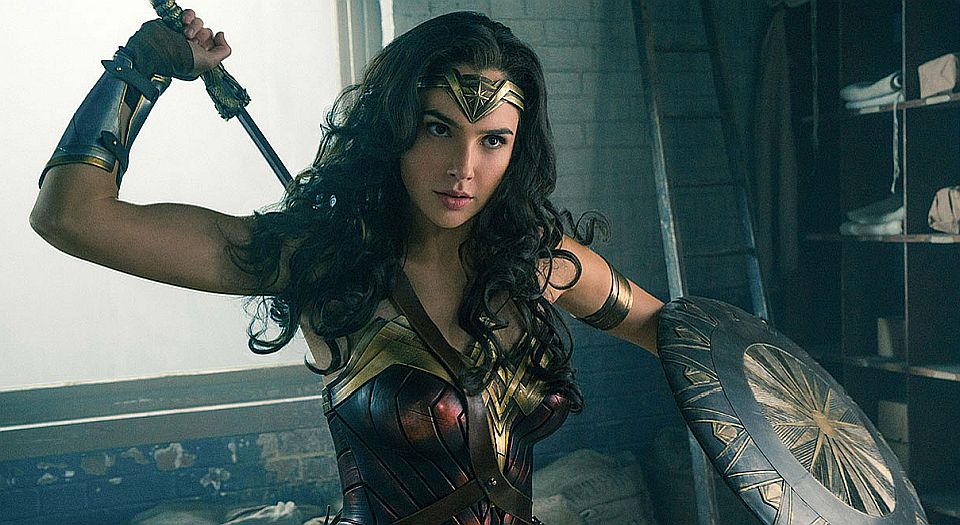 After Batman and Superman, Wonder Woman is DC Comics most celebrated character. Her popularity was cemented by the Lynda Carter incarnation that played on TV in the 1970s. It feels odd, then, that a movie adaption hasn't emerged until now.
Some claim it was sexist bias that prevented a female-led superhero movie from being made, and only now, in our more 'progressive' era, has it become possible. In truth, the development of Wonder Woman started more than 20 years ago, in 1996, way before the current trend for superheroes and identity politics took over cinema. Festering in development hell, the story went through various screenplays and directors, including Joss Whedon and Ivan Reitman. There were attempts at a TV pilot, too. Eventually, a female director was sought, resulting in the hiring of Patty Jenkins.
In criticising the alleged patriarchy of blockbuster moviemaking, some claim that studios often pick male directors with little experience over more qualified female directors. But this doesn't hold in the case of Wonder Woman, since Jenkins has only directed one feature film before this: Monster, the low-budget biopic in which Charlize Theron did an extraordinary turn as serial killer Aileen Wuornos. On the surface of it, the modest success of that small crime film from over 10 years ago would suggest that Jenkins isn't 'qualified' to helm a multimillion-dollar action movie — but shouldn't we judge how well a director has done by watching the movie in question rather than focusing on earlier work?
Starring Gal Gadot as the Amazing Amazon, Wonder Woman takes place in the DC Extended Universe: a reboot establishing that DC characters like Batman and Superman all exist in the same universe. The characters pop up in each other's films, promoting their own movies under the guise of fan service. Gadot debuted as Wonder Woman in a cameo in last year's ludicrous Batman v Superman.
While DC favourites like Batman and Superman are based in the logic of science fiction, Wonder Woman is purely fantastical; her story takes its cue from classical mythology. The power of her Lasso of Truth and her indestructible bracelets is magical, inexplicable by pseudoscience. She was literally made out of clay, born the daughter of Zeus.
In the new movie, the setting is further distinguished by mixing this Hellenic mythology with a more recent period setting: the First World War. When Allied pilots disrupt the tranquillity of Wonder Woman's all-female home, the island of Themyscira, Wonder Woman believes Ares, the god of war, must be behind the Great War, and so she travels to Europe with US soldier Steve Trevor (Chris Pine) to save the world.
This is the best DC movie since Christopher Nolan's 'Dark Knight' trilogy. And yet for many alleged feminists, it still isn't good enough. The Guardian decried the lack of 'patriarchy-upending subversion'. It also slammed the film for daring to give a man, Pine's character, an 'equally' heroic story arc. It complains that most of the movie's writers and producers are male. Jenkins just had the biggest opening for a female director in the history of cinema, and yet still observers sneer: 'Glass ceiling still intact.'
There was also a hullabaloo over female-only screenings of the film in a cinema in Austin, Texas. The problem with these screenings is not that they discriminate against men, as some sad people on the internet claimed, but that they propagate precisely the Safe Space culture that grates against the ideal of women's equality and autonomy. The New York Times quoted one of the female attendees saying she didn't want to be surrounded by the kind of guys who go to geeky movies; another said she didn't want to hear men making comments about Gadot's physique. In other words, they wanted to be protected from other people enjoying the movie. There's a certain irony to women claiming they need protection from life as they attend a film about a powerful woman directed by a woman.
However, if Wonder Woman has any worth as a film, then it will transcend this brand of being a women's film made by a woman. Cinema should be about connecting disparate audiences with universal stories, not rigidly enforcing divisions. And on this level, Wonder Woman is a great success: it is better than many of the male-dominated superhero movies of recent years. How sad that those who insist on reading the film through a myopic and forced feminist script will probably enjoy it less than the rest of us.
Christian Butler is a spiked columnist. Follow him on Twitter: @CPAButler
Watch the trailer for Wonder Woman:
To enquire about republishing spiked's content, a right to reply or to request a correction, please contact the managing editor, Viv Regan.