Human rights: the friend of foreign criminals
How human-rights law demeans democracy and citizenship.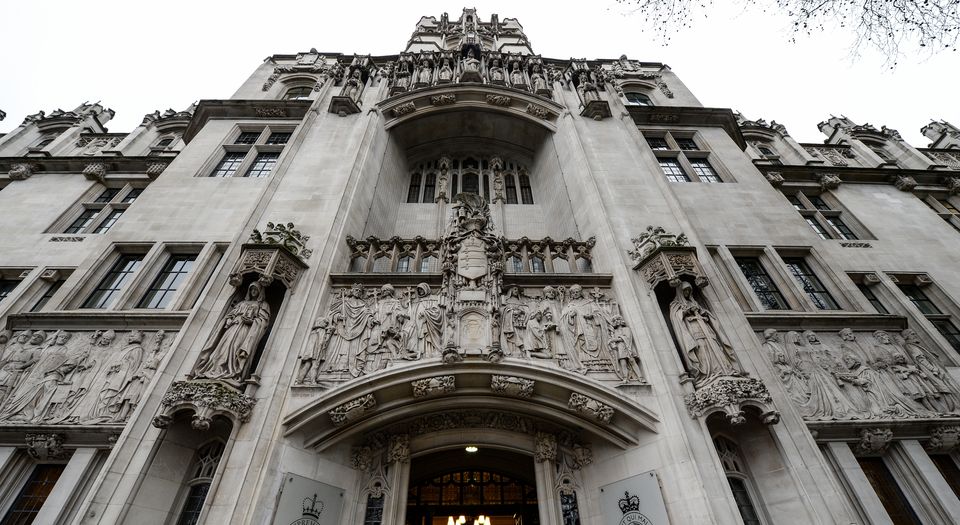 Last week, the UK Supreme Court ruled in favour of two foreign criminals seeking to resist deportation to their countries of citizenship. Although the case turned on a narrow issue of whether it was lawful to deport the foreign criminals before they had exercised their appeal rights – the so-called 'deport first, appeal later' policy – the case highlights broader issues about the nature of rights. Are rights determined democratically or is the sovereignty of the people curtailed by human rights? And if rights are not determined democratically, then what is their source?
If rights were determined democratically, then the Immigration Act 1971 would have concluded the Supreme Court case in favour of then home secretary Theresa May. This act, passed by the people's representatives in parliament, empowers the home secretary to deport a foreign criminal if he is a non-British citizen convicted of a serious criminal offence. In the two appeals before the Supreme Court, these conditions were satisfied. The appellants are non-British citizens: Kevin Kiarie is a Kenyan citizen and Courtney Byndloss is a Jamaican citizen. And each had committed serious offences which warranted prison sentences of two and three years respectively. Since the statutory conditions were satisfied, the home secretary should have been entitled to deport them.
If rights were determined democratically then the case would never have gone to court, since the principle that the home secretary relied on had been settled law for over a hundred years: the power to deport a non-British citizen (then referred to as an 'alien') was contained in the Aliens Restriction Act of 1914. As a court noted nearly a hundred years ago, when a foreign criminal tried to impugn the home secretary's decision to deport him, 'parliament has expressly empowered the secretary of state as an executive officer to make these orders' (1). That wise court needed to say little more because that judgement was given in an era that recognised the democratic basis of rights.
But in recent years, the democratic nature of rights has been challenged. The Human Rights Act 1998 made the European Convention on Human Rights an integral part of domestic law. This ushered in two competing models of rights determination: one based on democracy and the other based on human rights. The former draws its power from the democratic arms of the constitution (parliament and government, empowered by the people), while the latter draws its power from the legal arm of the constitution (the judiciary, empowered by law). A constitutional conflict for supremacy between democracy and human rights results.
The deportation of foreign criminals illustrates this constitutional conflict. From time to time, human rights assert themselves with the court declaring that a particular deportation would be unlawful on human-rights grounds. Democracy then seeks to assert itself with legislative reforms on substance and procedure. One such recent round in this conflict resulted in the Immigration Act 2014, which enabled the home secretary to certify that certain foreign criminals would be subject to 'a deport first, appeal later' procedure. Last week's decision by the Supreme Court means that this latest skirmish has seen human rights win out over democracy.
Despite Theresa May doing in 2014 what home secretaries had done for decades, the Supreme Court declared her deportation orders to be unlawful. The court proceeded on the basis that democracy is not the ultimate source of rights, as democratically determined rights can be overturned by human rights that stand above the demos. In other words, whatever specific national laws parliament passes to deal with specific problems, these laws can be trumped by human rights that have a greater status.
In these particular appeals it was the right to respect for family life, set out in the European Convention on Human Rights, that caused the Supreme Court to trump the home secretary's decisions. The Byzantine route by which the court used a vague 'right to respect for family life' to trump a specific power, exercised for decades without legal or political objection, arises because human rights are, in law, fundamental. They are rights that have quasi-constitutional status. In short, human rights have a status that enables them to trump decisions authorised by parliament's laws. By one route or another, no matter how tortuous, a human right will find a way of asserting its quasi-constitutional status. This conflict between democracy and human rights will always be resolved in favour of the latter, until parliament repeals the Human Rights Act and re-establishes the democratic model of rights determination.
But since parliament has no current intention of ending the human-rights model of rights determination, it is worth considering the nature of human rights. A former top judge and fervent supporter of human rights, the late Lord Bingham, observed in 2010 how the most likely beneficiaries of human rights would include 'immigrants, asylum seekers… prisoners and criminals' (2). He was right: human rights do befriend foreign criminals.
This is because human-rights advocates have a sense of the values they must challenge. In other words, in the conflict between democracy and human rights, those who champion the latter recognise that the foreign criminal can be used to challenge values that underpin democracy. The central feature of the foreign criminal facing deportation is not that he is a criminal or that he is a foreigner – it is that he is not a British citizen. It is this quality that makes him liable to deportation.
Citizenship is the bedrock of democracy. Citizenship is the quality that means that those who have it are political equals within a nation. Citizens have an innate sense of the value of this quality. For most of the 20th century, the state also recognised the importance of citizenship and hence had no hesitation in deporting those who lacked it in furtherance of 'the public good', words defining the home secretary's power to deport that can be traced back to 1914. But in recent decades, the state has been conflicted between a belief in democracy, and the citizenship on which it is based, and a belief in human rights, which are premised not on citizenship, but on an abstract view of 'humanity'.
Human rights cannot recognise citizenship. For the human-rights advocate, rights are derived not from a political community of equals, but from 'a common humanity'. In her postwar critique of totalitarianism, Hannah Arendt referred to this approach as drawing on 'the abstract nakedness of being human'. She concluded that 'the world found nothing sacred' in this abstract nakedness because rights are meaningless in the absence of a political community that is able to define and give effect to rights.
Human rights befriend the foreign criminal because he is a non-British citizen. He has the abstract nakedness of being human and hence is suitable for being smothered in the human-rights protections that seek to deny a meaningful distinction within a nation between citizens and non-citizens. The human-rights discourse cannot recognise that Kiarie and Byndloss are citizens of other nations and hence that it is to Kenya and Jamaica that they should now look for the fulfilment of their rights.
In the ongoing conflict between democracy and human rights, the Supreme Court has resolved the latest skirmish in favour of the latter. It is easy for human-rights law, empowered by the Human Rights Act, to side with foreign criminals by treating citizens and non-British citizens as essentially the same. But citizens cherish their status as full and equal members of a democracy and they do not expect foreign criminals who are non-British citizens to be treated on a par with them. The conflict between democracy and human rights goes on.
Jon Holbrook is a barrister He is giving a lecture on the Legal Subject as part of The Academy on 15 July 2017. Follow him on Twitter: @JonHolb
Picture by: Getty
To enquire about republishing spiked's content, a right to reply or to request a correction, please contact the managing editor, Viv Regan.