Islamism is a far bigger problem than Islamophobia
Why the commentariat is weirdly obsessed with anti-Muslim prejudice.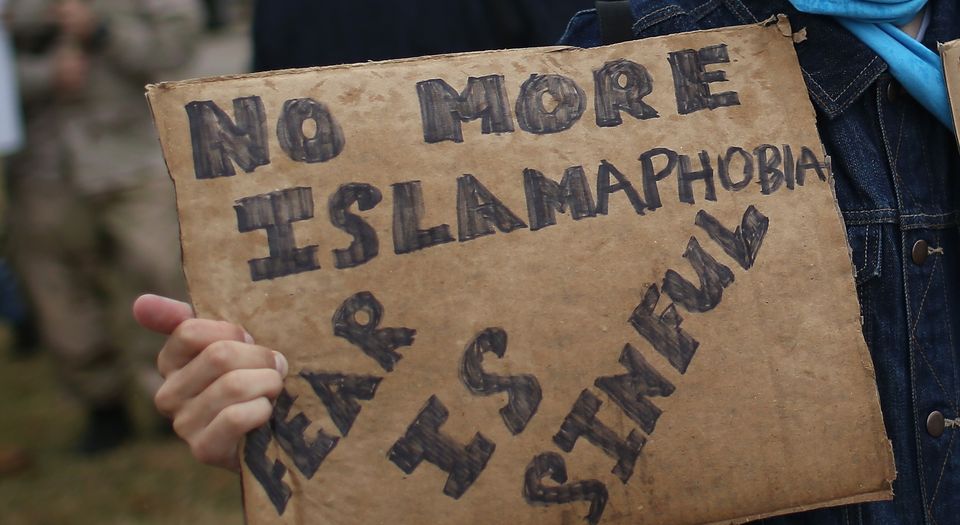 Many of you may have heard on Wednesday morning a report on BBC Radio 4 about the recent rise of Islamophobia in Britain. It proceeded with the customary narrative: that Muslims in this country now feel frightened, that displays of Islamophobia rise after Islamist attacks, and that we must be on our guard for associated racist incidents.
The liberal-left is obsessed by the spectre of Islamophobia. Whenever there is a terrorist outrage, its leading lights are always keen to move the debate on – from the problem of Islamism, the number of jihadists in this country and the incubation of so many would-be mass child-murderers in Britain – and on to the safer ground of Islamophobia.
The fact that an anti-Islamic backlash never materialises is of little importance. Sections of the liberal-left will always invoke the phantom menace of 'Islamophobia' because it makes them look good. It puts them on the side of tolerance, dialogue and understanding. Rather than address the problem of extreme Islam, the BBC and the Guardian gurgle sanctimonious banalities, or else issue lofty, slanderous warnings about your average, mentally subnormal Englishman's fragile propensity for racism. Those who want to talk about Islamism – a far greater and tangible menace to our society – risk being tarnished as racists.
This is the problem with those on the liberal-left when it comes to race and religion. They are cowards. They are terrified of losing face by uttering socially incorrect opinions. They care foremost and utmost about their social standing and reputation. Thus they eschew any words that might imperil their beneficent public image.
Rather than risk making a faux pas, they instead embark on displacement activity. For instance, since the establishment of the Conservative-DUP alliance, there has been much superior hollering in north London about the prehistoric opinions held by some Ulster Protestants with regards to homosexuality and abortion. Yes, some of them indeed won't make cakes for gays and some of them do take Leviticus rather seriously. But what are such old-fashioned views compared to the epidemic of 'grooming' rape gangs that have been allowed to fester in towns such as Rotherham and Rochdale in recent years? All because the authorities were petrified of accusations of racism lest they intervene.
The liberal-left finds it much more comfortable to demean Ulster Protestants than to point to some Islamic communities that have attitudes that are far more antediluvian: the segregation by sex in schools, forced marriages, Sharia courts, female genital mutilation, ferocious anti-Semitism and, yes, levels of homophobia that go way beyond refusing to bake cakes. Far less risky on a personal level, too, to moralise about British Catholics for their views on abortion, or some of UKIP's wilder elements for their distasteful views on immigration.
To be fair, with the case of the grooming gangs, social workers knew that their jobs and their livelihood were at stake. To be tainted with racism is the ultimate taboo, which can cost you your job. Would you take that risk? This is the legacy of the Macpherson report, when the BBC and the Guardian had their own febrile moral panic, when they declared that there were racist bogeymen on every street corner. All of us were suddenly potentially racist, it being 'unconscious' or 'unwitting'.
The race-obsessed politicians and opinion-formers in the media set us on this dire trajectory. They created this paranoid climate. They made race literally an unspeakable subject. No wonder we have a liberal-left today that is selfish and egotistic, terrified of being condemned by their peers.
---
Offline arguments
On Wednesday, in Canterbury, I was approached by a Christian street evangelist. There inevitably ensued a conversation about God, life, the universe and everything. I knew it was going to be a pointless affair. These people don't change their minds, and I wasn't going to be persuaded of a belief in God. If He is all-loving, He clearly isn't all-powerful, because He can't stop bad things happening. If He is all-powerful, He can't be all-loving, because He won't stop bad things happening. And neither can He be both all-loving and all-powerful, or else He wouldn't let six-year-olds die of cancer.
I told the Christian, called Gareth, as much, doing my best to sound like a champion sixth-form debater or Stephen Fry. It made no difference, of course. He retorted that life would be 'boring' if there weren't imperfections and handicapped kids in wheelchairs – or something to that effect.
Yet it was a civilised and polite exchange, and we parted on good terms. This is usually the case when you debate with people in person. There is give and take. There is civility. You recognise your adversary as a human being. What a contrast to the dehumanised, spiteful 'debates' we see on social media, the sulphurous online climate that is now spilling out into the real world, with its vitriolic mindset that no longer recognises the humanity of those with different opinions.
---
The mitre is an outdated symbol of phallocentric hegemony, writes Miranda Kalashnikov
All right-thinking, progressive people will welcome the news that Church of England bishops are being urged to stop wearing mitres because they represent a 'culture of deference'. According to Ian Paul, a member of the Archbishops' Council: 'A piece of attire which communicates absolute authority and sacerdotal priestly ministry has no place within Anglican understandings of ministry'.
Quite so. There is no place for such an anachronistic, phallocentric symbol. It's the year 2017, after all. No reasonable person can justify such headgear that legitimises the very worst of an institution that for centuries has instituted male hegemony, judgementalism, mansplaining, body fascism and rape culture.
It's the 21st century. We need to strip the church of such outdated fripperies as mitres, cassocks, bishops, priests or indeed the belief in God or an afterlife. We need systemic change. We need more caring, compassion and kindness in our spiritual lives and churches. Empathy, empathy and more empathy. A church without oppressive male hegemony. Or even males. Or white people, straights and normies. These people must not be tolerated. Ban them completely. Hunt them down like dogs. Hanging's too good for them. And I'll tell you this for nothing: I'd pull the lever myself.
Patrick West is a spiked columnist. His new book, Get Over Yourself: Nietzsche For Our Times, will be published on 1 August by Imprint Academic. Preorder it here. Follow him on Twitter: @patrickxwest
To enquire about republishing spiked's content, a right to reply or to request a correction, please contact the managing editor, Viv Regan.