Australian universities are not hotbeds of harassment
The panic over sexual harassment is undermining women's freedom.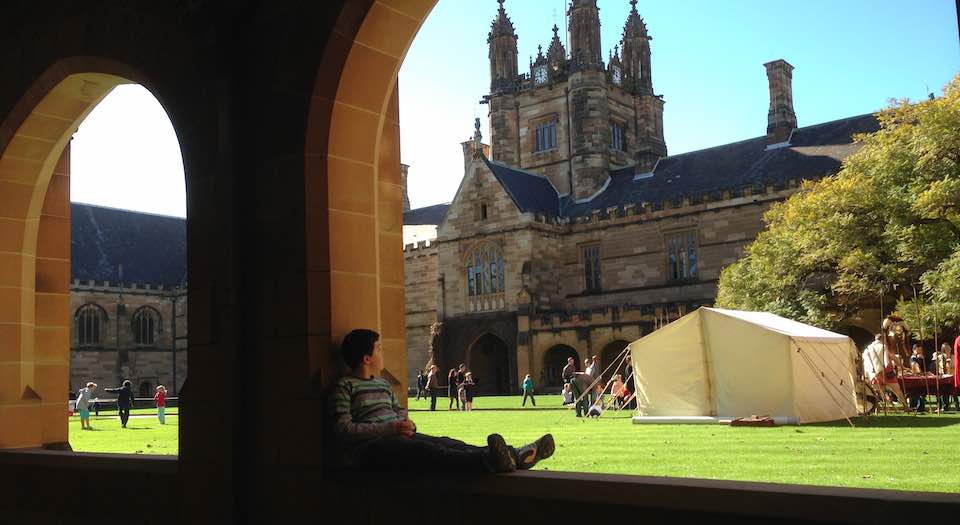 The appetite for campus panics is becoming insatiable. In the UK and the US, numerous surveys revealing a high level of sexual harassment at university have gained international attention.
In keeping with this trend, the Australian Human Rights Commission (AHRC) has this week released a long-awaited report on campus sexual assault. And even before the data was announced, commentators were excitedly predicting the outcome of the report. 'A wave of victims are expected to come forward following the release of the world's largest report into sexual assault on campus', claimed the Sydney Morning Herald. The Australian predicted 'an influx of historical disclosures of sexual assault and harassment' as a result of the study. The results of the report were 'predicted to be damning', said the Canberra Times.
Commentary on the report was indeed damning. 'Australia has a sexual-assault problem', said ABC. 'Half of all students were sexually harassed in 2016', claimed the Guardian. 'One in five university students experience some form of sexual harassment', wrote the Australian. But, as with so many reports on campus sexual assault, the panicky headlines don't reflect the reality.
According to the report, 51 per cent of students were sexually harassed on at least one occasion in 2016 (including 'incidents which took place off campus'), and 21 per cent of students were sexually harassed in a 'university setting' (including an 'off-campus event organised, or endorsed, by the university', as well as 'technology-based harassment'). The AHRC survey that informed the report was filled out by 30,000 students – just over two per cent of the student population, according to Universities Australia data on 2017 student numbers. Furthermore, the AHRC also admits that much of the success of the report is down to the work of advocacy organisations. 'This report comes after years of advocacy by survivors of sexual assault… to raise public awareness of the issue of sexual assault and sexual harassment at Australian universities', said sex-discrimination commissioner Kate Jenkins. The report even admits this bias on page 226, in a section called 'caveats'.
But alarm bells really start to ring once you look into what is classified as 'sexual harassment'. The three most common forms of sexual harassment students recorded were: 'inappropriate staring or leering that made you feel intimidated' (32 per cent); 'sexually suggestive comments or jokes that made you feel offended' (19 per cent); and 'intrusive questions about your private life or physical appearance that made you feel offended' (14 per cent). No sensible person would classify staring, making jokes or asking rude questions as sexual harassment.
In fact, the students who filled out the AHRC's survey didn't even consider such behaviour serious enough to report it. Sixty-eight per cent of students 'did not make a formal report or complaint… because they did not think their experience was serious enough', and 53 per cent 'did not think they needed help'. If the study proves anything, it's that female students don't need or want universities to act as their protectors.
There is a morbid fascination with sexual harassment on campus. This is despite the fact that there has never been any credible evidence to suggest that female students at Western universities are in danger. Why would there be? Anyone who has visited a campus in the US, UK, or indeed Australia, will be able to tell you that universities aren't hotbeds of harassment. So why is there this desire to portray campus as a dangerous place for women?
Contemporary feminism has a big problem with women's autonomy. Feminists have given up on the idea that women should be trusted to be as strong and capable as men. A victim mentality engrained in identity politics has convinced them that women are an underprivileged group, even though all the evidence shows that female university students perform better than their male counterparts, and that the majority do not experience sexual harassment. Rather than dealing with reality, feminists seek to convince young women that the stupid joke a guy tells them at the bar is more than just an awkward encounter – it's sexual harassment.
This not only terrifies young women, it also infantilises them. The most worrying part of the AHRC survey is its call for universities to do more. The report's 'recommendations' include compulsory consent classes and new regulations to police interaction between the sexes. It even suggests, a la 1950s-style dorm-policing, a review of 'the level and nature of supervision in a 24-hour residential setting in which large numbers of young people are living away from home'. Implementing such changes would effectively reinstate in loco parentis rules on campus, which would treat women like children who need to be watched and protected.
Those who believe they are fighting for equality by scaremongering about sexual harassment should think again. It only serves to undermine women's freedom. Past battles for equality weren't won on the basis of victimhood. Instead, women demanded that their strength and capability be recognised by society. Giving these hard-won freedoms away by inviting the campus authorities to meddle in women's personal lives would be an insult to the history of women's liberation. More than that, it would be an insult to all women.
Ella Whelan is assistant editor at spiked. Her new book, What Women Want: Fun, Freedom and an End to Feminism, will be published in August by Connor Court. Follow her on Twitter: @Ella_M_Whelan
To enquire about republishing spiked's content, a right to reply or to request a correction, please contact the managing editor, Viv Regan.