England Is Mine: Mozzer in a coma
This sedate biopic captures nothing of Morrissey's bullshit and brilliance.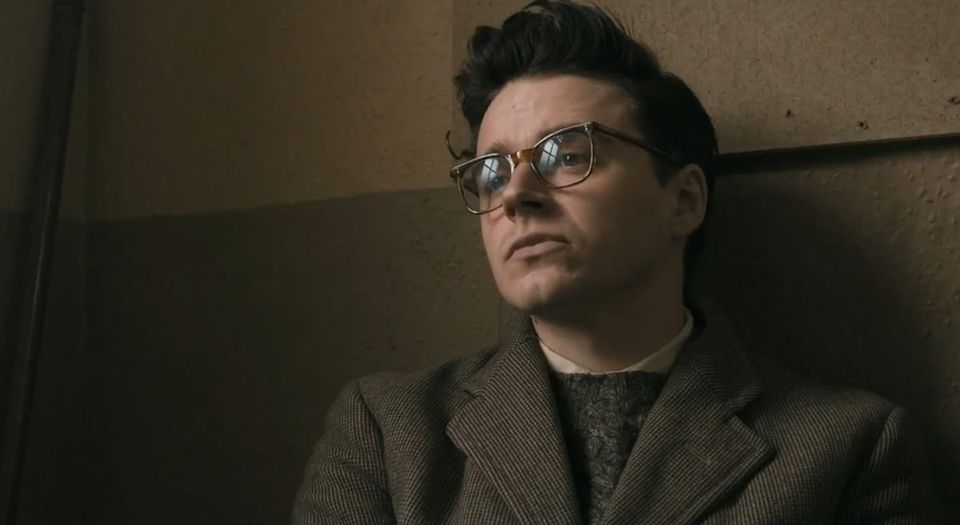 Given the Smiths' enduring legacy and cross-generational popularity, it is surprising that England Is Mine is the first cinematic attempt to capture their explosive impact between 1982 and 1987, when they split up. After all, the Smiths' lead singer, Morrissey, is a pop icon, and his talent for close-to-the-knuckle quips has long kept himself and his one-time band in the headlines.
For many, however, Morrissey has gone too far recently: he's come out as an unapologetic Brexiteer. Anyone with a passing acquaintance with Morrissey's views on class, democracy and national belonging should hardly be surprised he'd side with the masses against the anti-democratic European Union. But for many journalists and former fans, his views on Brexit make England Is Mine an uncomfortable viewing experience. For liberal journalists, Moz has turned into this charmless man.
Director and writer Mark Gill has certainly chosen an unusual part of the Morrissey story to bring to the screen. Rather than capture the moment of the Smiths' meteoric rise before their first appearance on Top of the Pops, or their sudden implosion in 1987, England Is Mine focuses instead on the teenage Morrissey's on-the-dole, bedroom years up until his initial meeting with his songwriting partner, guitarist Johnny Marr. As Morrissey himself has said on many occasions, this was a largely forgettable period of his life. Incredibly, England Is Mine only succeeds in making these early adult years appear even more dull.
Jack Lowden does a good Michael Sheen-style impersonation of Morrissey, but the focus on his box-bedroom moping and bouts of depression turn Moz into something of a one-dimensional caricature. So many interesting elements of his formative years are omitted. There's no mention, for example, of his published book on the New York Dolls, or the fact he was a regional stringer for the Record Mirror, or his shared house with musician and artist Linder Sterling and Buzzcocks and Magazine founder Howard Devoto (this house was the inspiration for the infamous 'rented room in Whalley Range' line in the song 'Miserable Lie').
Gill has acknowledged that elements of England Is Mine are fictionalised, and sometimes this works. The dramatised scenes of Moz working for the Inland Revenue in Manchester are a blatant homage to Billy Liar (with a touch of Coronation Street thrown in), complete with demanding young women, leering lads and a Mr Shadrack-style boss. Also, the scenes with the luminous Linder Sterling, played by Jessica Brown Findlay, are a pointed reminder that smart, ambitious young women were already blazing a trail over 40 years ago. That Morrissey, the Buzzcocks' Pete Shelley and Devoto thought so highly of Sterling's forceful intellect and personality shows how backward attitudes towards women were already fading from society in the 1970s. Equally, there is also the depressing realisation, watching England Is Mine, that the bright, working-class, grammar-school milieu of Sterling et al, which had lit up so much of 1960s and 1970s Britain, has now been lost.
The demise of an autonomous working-class presence in society, and the transformation of the working class into an object of social-policy decisions, was often in Morrissey's crosshairs. He has frequently spouted misanthropic rubbish, especially on animal rights and his militant vegetarianism. But on social class and democracy, Moz has often been on to something. He has rightly argued that many of Britain's postwar modernisation projects were carried out without the democratic input and consent of ordinary people. This fuelled a bitter resentment among many. They felt they were not being treated seriously as active citizens. Some critics dismissed Morrissey's use of postwar, kitchen-sink iconography as nostalgia, but it actually showed a prescient awareness that the British working classes were increasingly being squeezed out of public life and seen as an unwelcome feature of British society.
Morrissey's long-standing defence of a way of life, and a sense of belonging to locale and nation, is not dissimilar to George Orwell's argument for patriotism in The Lion and the Unicorn. And it's this side of Morrissey that has re-emerged in the context of Brexit. Liberal Remainers, including an exasperated Johnny Marr, see Morrissey's support for Brexit as yet more proof of his xenophobia and intolerance. But this misses the point. As a staunch republican, Morrissey seems to recognise both the anti-establishment sentiment represented by Brexit, and the importance of nationhood for democracy.
Morrissey's non-conformist views on Brexit are a far more exciting proposition than the slight and pondering England Is Mine. There is a good film to be made about the Smiths' extraordinary impact on popular culture, and the contradictions, brilliance and bullshit of Moz. But, sadly, this isn't it.
Neil Davenport is a writer based in London.
Watch the trailer for England is Mine:
To enquire about republishing spiked's content, a right to reply or to request a correction, please contact the managing editor, Viv Regan.