Fake news: who checks the fact-checkers?
The 'fake news' panic is a phoney excuse for sanitising debate.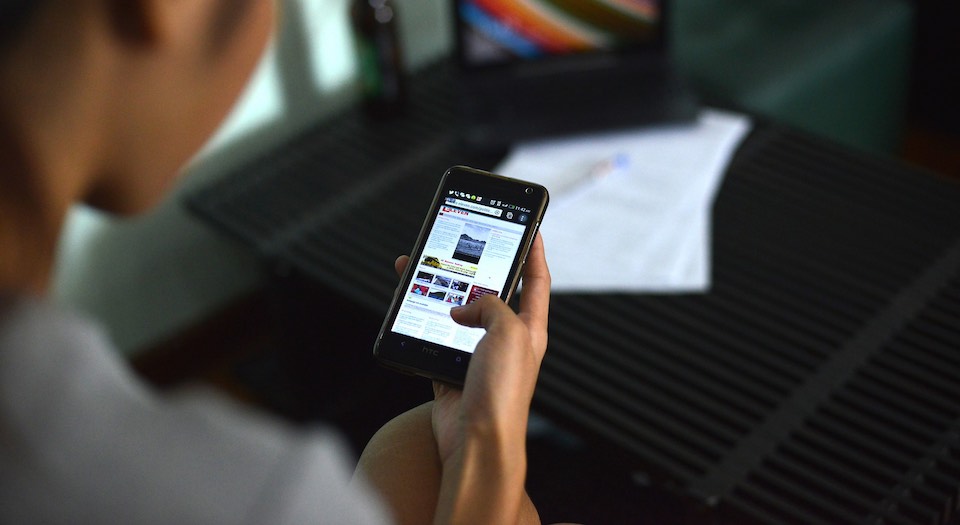 Once we had political debates between alternative viewpoints to help us decide what we believe to be true. Now we have different sides swapping allegations of 'fake news!', shouted at each other like a code for 'f*ck you!'.
The 'fake news' formula is simple. Instead of making your case and trying to win over the public, you simply accuse your opponents of faking it and demand they be silenced. Rather than spell out your disagreements, you try to delegitimise their arguments as 'fake news'. The fake news panic is a phoney excuse for restricting democratic debate. After all, why bother with the hard work of winning an argument if the other side are branded fakers?
Look at Monday's White House event where a CNN reporter tried to challenge President Donald Trump over his response to the violence in Charlottesville. Trump waved Jim Acosta away by saying, 'I like real news. Not fake news. You're fake news.' Acosta responded: 'Mr President, haven't you spread a lot of fake news yourself, sir?' This exchange of insults threw about as much light on events in Charlottesville as a fake firework.
Now the 'fake news' panic seems set to get worse, with attempts to police public discussion and political debate via quasi-official 'fact-checkers'. The Guardian reports that journalists 'are to begin using an automated fact-checking system that quickly alerts them to false claims made in the press, on TV and in parliament'.
Developed by researchers at the Full Fact (sic) organisation in London, with support from the UK Office of National Statistics, this software apparently 'scans statements as they are made by politicians and instantly provides a verdict on their veracity'. Perhaps the ONS should be upgraded and renamed the Ministry of Truth.
While initially intended for journalists, supporters say this software could eventually be used on social media and transform the way we watch political debates such as the BBC's Question Time, 'giving viewers instant verdicts on politicians' claims'. As simple viewers we cannot of course be trusted to reach political verdicts for ourselves, but need some guidance from those who know better.
The Guardian gleefully reports that the automated fact-checker is being 'rolled out' as a new weapon in 'a global fightback against fake news'. And who is behind that fightback? The software has been financed by half a billion dollars from charities backed by two billionaires – Iranian-American eBay founder Pierre Omidyar and, tellingly, the financier George Soros, ardent supporter of the EU elite and sworn enemy of Brexit and anything else that smacks of 'populism'.
The 'fake news' panic is essentially a response to the democratic revolt against Western political elites. It could not be the case that millions made a rational decision to vote to Leave the EU or elect Donald Trump. It could not be that the Remainers here or the Democrats in the US simply lost the argument to their despised opponents.
No, those 'low-information' gullible voters must clearly have been duped by 'Brexit lies', Russian 'fake news' and other sorts of 'post-truth politics'. The solution must be to control public debate and edit out the bits you don't like or can't deal with, to place guiding hands over the public's eyes and ears.
A project manager at Full Fact (sic) inadvertently spelt out the motives behind the fact-checking software. 'It is like trying to build an immune system' to counter 'more information [going] out into the world that is wrong', she said. Information and argument 'that is wrong' is to be treated like a kind of poison, a deadly virus against which the body politic must be immunised.
Meanwhile, somebody described as 'the Omidyar Network's global lead on governance and citizen engagement' boasts that 'these tools will expand the reach and impact of fact-checkers around the world, ensuring citizens are properly informed and those in positions of power are held accountable.'
This begs the big questions. Who are these fact-checkers with expanding 'reach and impact around the world'? Who exactly will judge which news is 'real' and what's 'fake', and decide whether the world's citizens are 'properly informed'?
While ensuring 'those in positions of power are held accountable' is a laudable aim, the question remains: accountable to whom? The people in a democratic system? Or our self-appointed 'fact-checkers' in a software package.
And perhaps most pointedly – who will the fact-checkers be accountable to? Almost 2,000 years ago, the ancient Romans coined the immortal warning 'Quis custodiet ipsos custodes?'. It has been variously translated as 'Who will guard the guardians?' or 'Who can watch the watchmen?'. Or, as we might ask here: who checks the 'fact-checkers'?
There are no 'independent' fact-checking angels, floating on a cloud of dispassionate objectivity above the political fray below. Everybody has an agenda to push, an angle to pursue or an axe to grind. Those who want 'gatekeepers' and 'fact-checkers' to decide what is acceptable in politics or online usually want to ensure only their side of the story gets told, so that the public gets 'properly informed' from their point of view.
A free society decides what it believes to be true through open debate between different interpretations of events – yes, alternative versions of 'the truth'. The gate-keeping elite would put an end to the messy business of free speech and public judgement, and replace it with nice clean facts collated by the system. The apparent intention is to sanitise and pacify public debate by feeding the public 'data' rather than 'soma', the hallucinogenic drug used in Aldous Huxley's Brave New World.
The panic about 'fake news' is itself a largely fake, disingenuous affair, used to pursue political agendas in the name of 'truth' and fairness. People have been arguing the toss about what's real and fake since long before Pontius Pilate (allegedly) asked Jesus 'Quid Est Veritas?' – What Is Truth? The answer still lies in hard no-opinions-barred public debate rather than censorious software programmes.
The new danger today is not fake news but a fake idea of democracy, spread by the elitist 'I'm a democrat BUT…' crowd. They all claim to believe in democracy (especially when it works for them). Yet fundamentally they believe that the demos are too ignorant and emotional to make big decisions on something like Brexit. The 'fake news' argument implies that people are too thick to judge the truth for themselves and need expert gatekeepers to tell them what to think and believe. It is an updated version of the contempt every anti-democrat since Plato has shown for the masses.
We certainly need to uphold professional standards of journalism amid all the noise and nonsense online. But democracy depends on allowing the demos to hear everything, judge what they think is true, and make decisions about their own destiny. Like it or not, that's a fact.
Mick Hume is spiked's editor-at-large. His new book, Revolting! How the Establishment is Undermining Democracy – and What They're Afraid of, is published by William Collins. Buy it here.
To enquire about republishing spiked's content, a right to reply or to request a correction, please contact the managing editor, Viv Regan.