Diana and the empire of phoney emotion
Twenty years after her death, her therapeutic ethos still stalks the land.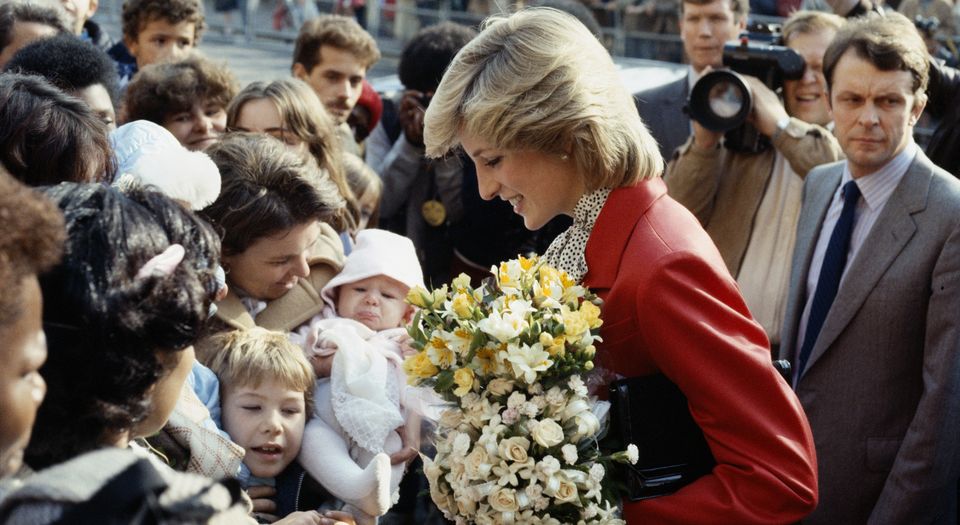 In the 20 years since the death of Princess Diana, the values she embodied have grown and spread across society.
The reflections on the 20th anniversary of her fatal car crash have largely focused on the unprecedented outpouring of emotionalism and public grief that surrounded her funeral. Even back in 1997, the display of collective emotion was interpreted by observers as something more than an expression of devotion to the 'People's Princess'. It was the dawn of a new kind of Britain. Public figures quickly cashed in and the performance of emotionalism became a mandatory affectation for any aspiring politician. Tony Blair led the way with his speeches about caring, sharing, giving and 'reaching out'.
It wasn't simply Diana's tragic death that fuelled this institutionalisation of emotionalism. Indeed, the cultivation of Diana as a kind of therapeutic princess, as the figurehead of a changing nation, had started years before her death and was actively assisted by the cultural elites. Her famous TV interview with Martin Bashir in 1995 was key to this shift: Diana notably relied on the genre of the confessional to try to legitimise her critique of the old establishment.
This was a carefully staged interview, and yet it was framed as an authentic expression of suffering by a victim who had hitherto been silenced by an uncaring regime of emotional oppression. Her message of pain was delivered in language that corresponded to the growing social demand for emotional revelation, for authentic displays of vulnerability. Her televised confession resonated with a new cultural script that treated the public expression of feeling as the pathway to virtue.
In the interview, Diana informed the British public of her secret disease – bulimia – and said: 'You inflict it upon yourself because your self-esteem is at a low ebb, and you don't think you're worthy or valuable.' People instantly knew what she meant; it chimed perfectly with the new therapeutic ethos.
Diana also told Bashir that she wanted to be 'queen of people's hearts'. Judging by the reaction to her performance, there can be little doubt that she succeeded in this endeavour. However, it would be wrong to view the deification of Diana as a secular saint as her achievement alone. Rather, she came to personify cultural trends that had been gaining in influence in British society for a long time. The values she espoused were those of the emerging new establishment. Diana played an important part in furthering one of the key objectives of this new elite: the deauthorising of the values of Old Britain.
Despite this cultivation of Diana as an emblem of new values, still the public display of emotion after her death caught British society unaware. But leading commentators, from across the political divide, welcomed it. They cheered this open emoting as evidence that a New Britain was born – one that was more caring and expressive than in the bad old days of the stiff upper lip. As one observer put it, British culture had shifted from the 'life of the mind' to the 'life of the heart'. She noted that 'rationality has been downgraded [and] emotion rules'. 'Women are better at emoting', she said, and now they have men – particularly old codgers, 'brought up on strict stoicism' – 'on the run'.
The politics of emotionalism is often depicted as tolerant, sensitive, emotionally literate. But it turns out that it has a distinctly intolerant and coercive streak. The coercive element of emotional correctness was strikingly demonstrated in the period after Diana's death. Some in the cultural elite aimed their vitriol at members of the royal family who did not wish to share their pain publicly like reality-TV stars. The media took it upon themselves to lecture Queen Elizabeth and Prince Charles on how they should grieve. The desire to mourn in private, and in accordance with one's individual feelings and conscience, was morally condemned. It was denounced as cold and inhuman. Prince Charles was even hysterically lectured for failing to put his arms around his sons in public. One psychologist mused in a daily newspaper that this absence of visible touching between Charles and his boys might have constituted a kind of 'child abuse'.
The new therapeutic ethos forced even the old establishment to get 'on message'. Within a few weeks of the funeral, Buckingham Palace let it be known that the queen's Christmas message would 'reach out to the nation' and show her as a warm human being. Even those who once were cynical about confessional politics soon realised that a misty eye had become a highly prized asset for ambitious politicians and other public figures.
Twenty years on, the politics of emotionalism continues to play a key role – primarily as a masquerade for the British establishment's loss of nerve, a glossy cover for its turn against some important principles and traditions, including privacy, stoicism and reason. They seem not to realise that the pressure to make public displays of emotion actually desensitises people and makes it harder for them truly to understand their emotional life. This can be seen on every reality-TV show, a cultural offspring of the Diana era. Just listen to what contestants say when the interviewer shoves a mic in their face and asks: 'How do you feel?' Like Diana, they perform. As we are all expected to do now.
To enquire about republishing spiked's content, a right to reply or to request a correction, please contact the managing editor, Viv Regan.