Drinking is good for you, and most people know it
Meet Drinkers' Voice, fighting back against the nanny state.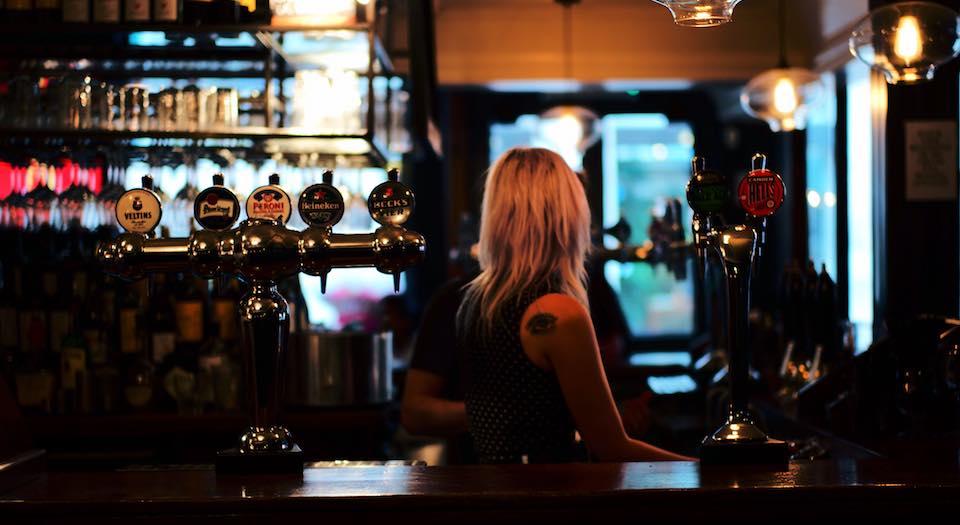 It often seems like we're living through the looking glass these days. Between 'sexist' shoes, safety wristbands for university students and a celeb's fancy-dress costume making the front pages, the news can seem a little crazy. So it's a relief to hear of a new group making demands for sanity. Drinkers' Voice (DV), set up to fight against nanny-state interventionism into our drinking habits, launched last week.
Sick of the government's ever-more restrictive guidelines on drinking, DV aims to be a voice of reason in the alcohol debate. It wants to stand up for the average drinker against the anti-alcohol lobby – a group which DV believes has too much influence on government.
'With most of us drinking responsibly, we don't take kindly to being dictated to, or even worse being called "problem drinkers" when we really aren't', spokesman Richard Jones told spiked. Jones and his fellow campaigners hope to build up a network of spokespeople 'so we can really start challenging some of those myths about alcohol and health which the public so often read in the headlines'.
This will not be an easy task, considering that just last year we were told there is no safe alcohol limit. This was followed later in the year by Public Health England (PHE) lowering the guidelines for men's drinking to 14 units per week – the same as for women.
As Jones says, 'The guidelines are among the lowest in Europe, and there's not much scientific evidence to back them up'. 'We believe that moderate drinking can be part of a healthy lifestyle', he says. 'This has been proven time and again, in particular in improving heart health, but it is too often ignored.'
'When we read all the shock-horror stuff about drinking culture and health – often from the anti-alcohol lobby – there's nobody challenging that evidence. The alcohol industry can't do it because there would be a view of "well, they would say that, wouldn't they?". But what that means is millions of responsible drinkers get left out of the conversation. Some folks are even left feeling ashamed for enjoying a drink.'
Jones says the UK's chief medical officer (Professor Dame Sally Davies) and the government ignore the health benefits that come with moderate drinking and choose instead to scaremonger. 'Women are told that every time they pick up a glass of wine, they should think about whether they want to increase their risk of breast cancer. It's enough to drive you to drink!'
Certainly there appears to be little logic behind alcohol guidelines. Just last week a new study into the effect of light drinking on pregnant women found no strong evidence that it harms the baby. Yet, the concluding advice still warned pregnant women to abstain completely from alcohol. Last month, an article in the British Medical Journal raised the alarm over a supposed increase in middle-aged boozing. However, figures from the Health Survey for England paint an altogether different picture, suggesting the average drinker aged 55 to 64 drinks less per week than even the PHE guidelines suggest.
DV wants to make a stand against the kind of nanny-state interventionism that has already ruined other vices: 'Ultimately, we want the government and chief medical officer to take note that their advice doesn't match with the reality of how moderate drinking impacts our lives. With a mass movement, we can avoid going down the route that smokers have endured — plain-packaged bottles of wine, increased in price, and hidden behind curtains at the till.'
It is heartening to hear that most people agree with DV's commonsense approach: 'We recently carried out a poll which showed that 70 per cent of the UK's drinkers don't pay attention to the alcohol guidelines, which tells you all you need to know about them, really.'
DV doesn't deny that alcohol misuse is a problem for some. But it thinks the answer is 'targeted help', not 'restrict[ing] the availability of alcohol for everyone'.
Too right. It's hard to see how strict guidelines based on debatable science are helping anyone. Increasingly, PHE and government health advice feels more like a moral crusade than an attempt at promoting good health. They attempt to impose the kind of lifestyle they think we should be living and in doing so they seek to limit our freedom. Thank goodness people are starting to speak up.
The only drinking advice DV has to offer is this: 'Unless you have medical conditions which state otherwise, drinking alcohol in moderation is good for you.' Cheers to that.
To enquire about republishing spiked's content, a right to reply or to request a correction, please contact the managing editor, Viv Regan.