Why the left must confront the cult of identity politics
These twittering ideologues are a menace to reason and freedom.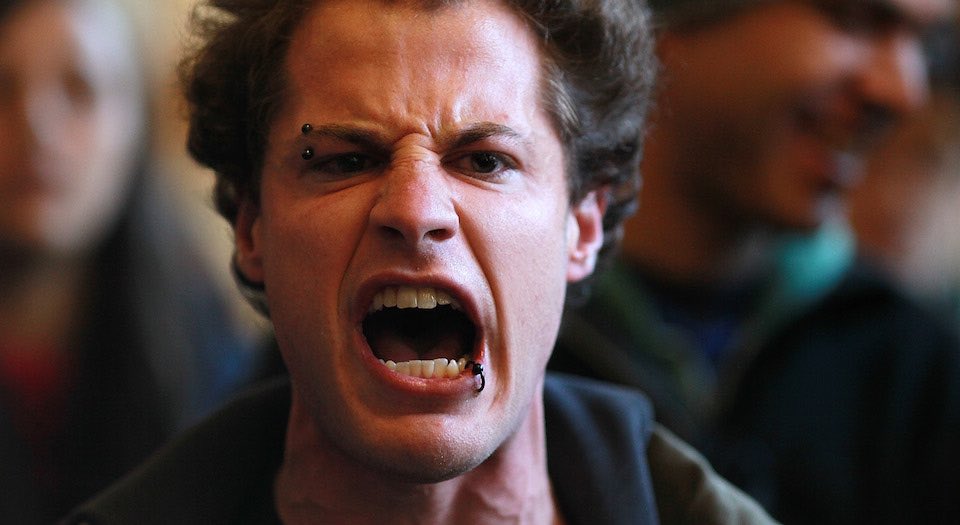 'God is dead and identity fills the vacuum.' So says Riya Zachariassen, a character in Salman Rushdie's new novel The Golden House, who holds a senior position at the 'Museum of Identity'. For Riya, this new movement represents a 'mighty new force in the world, already as powerful as any theology or ideology'. But when later in the novel she grows disillusioned and resigns her post, her former allies turn nasty. 'So how'd you feel now about white women dressing up as Pocahontas on Halloween?' they demand. 'What's your position on blackface? Are you a SWERF now as well as a TERF? Maybe you aren't even an RF any more. What are you? Are you anyone?' Riya has learnt the hard way that for the guardians of identity politics, apostasy is the unpardonable sin.
This may be fiction, but the scenario that Rushdie describes is all too familiar. Like all cults, contemporary identity politics is hostile to any form of dissent. Over the past few years we have seen reputations trashed, distinguished careers unravelled, and often for the slightest of transgressions. The upside of all this is that opposition to identity politics is much more widespread among left-wingers than first it might appear; it is simply that many feel unable openly to criticise the trend for fear of damaging repercussions.
And who can blame them? The identitarian left rarely misses the opportunity to make examples of those it deems to be heretical. Matt Taylor, one of the astrophysicists behind the success of the Rosetta space probe, was pilloried for wearing a supposedly sexist shirt. Tim Hunt, recipient of the 2001 Nobel Prize in Physiology, was forced to resign his honorary research post at University College London after making a misjudged joke about female scientists. In such instances, I find myself tempted to quote the Confucian adage, 'When a wise man points at the moon the imbecile examines the finger', but I would probably be accused of cultural appropriation.
For those of us who are still on the left, a return to genuine class consciousness has to be a priority. That identity politics has superseded concerns for the economically disadvantaged is now beyond question. For example, in her recent interview for the Guardian, prominent anti-racist activist Munroe Bergdorf made the astonishing claim that 'you can be homeless and still have white privilege'. The bourgeois hijacking of the left is apparently complete.
The problem lies in the fact that we are facing an ideology based not on reason, but on faith. In place of rational argument, identitarians rely on mindless shibboleths – 'toxic masculinity', 'internalised homophobia', 'mansplaining', 'white privilege' – concepts that do not become more convincing by virtue of endless repetition. We are dealing with conformists who labour under delusions of radicalism.
Worse still, those who dare to oppose their creed are branded as 'bigots', or unfairly aligned with racists. When Mark Lilla wrote an article attacking the ways in which identity politics has distorted the key values of liberalism, he was accused of doing the 'background work of making white supremacy respectable'.
What this reveals is not so much an unwillingness to argue, but an inability to argue. Concerns about the ways in which identity politics has overshadowed the class struggle are frequently dismissed on spurious grounds. Unfounded assumptions of racism are common, in spite of evidence that ethnic minorities are far more likely to be in low-income households than white people.
Others prefer to dismiss arguments based on the gender, race and sexuality of the person who made them. The phrase 'straight white male' has become a depressingly typical feature of the identitarian lexicon, even though this ad hominem rejoinder represents the most basic of logical fallacies. It is genuinely embarrassing to hear supposedly intelligent adults making the kind of errors that would see them fail to achieve even a passing grade in A-Level Critical Thinking.
Little wonder, then, that so many on the liberal-left are hostile to the principle of free speech. When words are so readily conflated with violence, and when to debate contentious issues is seen as a form of 'normalisation', we should hardly be surprised to find a professor at Princeton University delivering a lecture entitled 'Fuck Free Speech' to commemorate Constitution Day.
I take solace in the fact that so many of my left-wing friends, in unguarded (usually alcohol-induced) moments, have admitted their grave reservations about such developments. Identity politics in its current form is a divisive, self-destructive phenomenon, and we should not allow the left to continue to be dominated by reactionary zealots. To question the wisdom of these twittering ideologues may involve putting one's career and reputation at risk, but for the left to have any future at all it is a risk that more of us must be willing to take.
Andrew Doyle is a stand-up comedian and spiked columnist. Follow him on Twitter: @andrewdoyle_com
spiked's sister US charity, spiked US, is holding the panel discussion 'Identity politics: the new racialism on campus?' at Rutgers University, New Jersey, on Monday 2 October, as part of the Unsafe Space Tour. Get tickets here.
To enquire about republishing spiked's content, a right to reply or to request a correction, please contact the managing editor, Viv Regan.