Why the White Widow deserved to die
We are at war with ISIS – due process doesn't apply.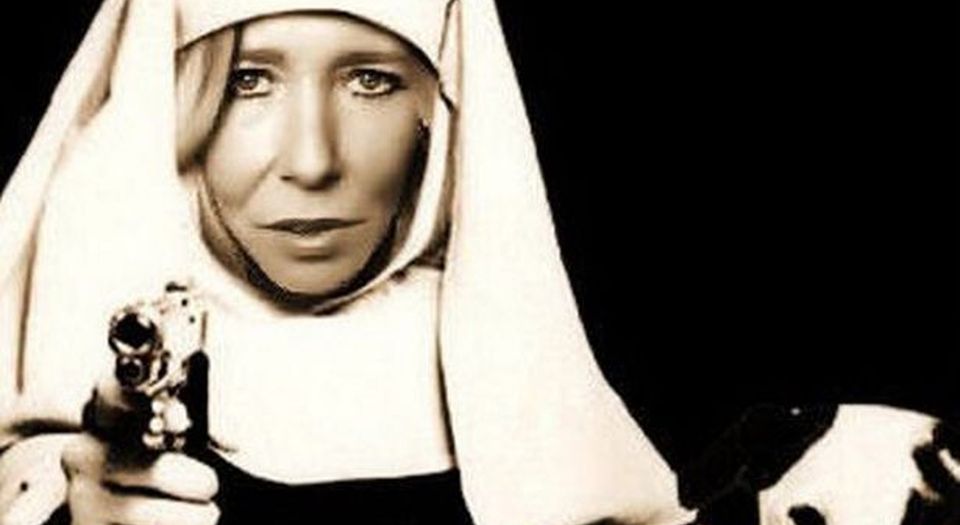 I cannot be the only one who takes joy in the death of ISIS operatives. There is something uniquely heartwarming in finding out that some arrogant, freedom-hating jihadi has met a grisly end. After all their televised executions, terror attacks and anti-West drivel, it is always nice to find out that they have been unceremoniously dispatched by an unmanned drone.
So imagine the warm feeling I felt last week when it was revealed that the 'White Widow' had been killed by a drone attack in Syria. Sally Jones, a British punk rocker turned radical jihadist, was reportedly killed by a CIA operation in June. It was of course sad to hear that her 12-year-old son, who had apparently been brainwashed into executing prisoners in Syria on behalf of ISIS, had been killed in the same attack.
Jones had been a prolific recruiter for the Islamic State. She fled to Syria in 2013 after marrying a jihadist called Junaid Hussain. She became actively involved in recruiting women over social media. She posted a number of tweets in support of ISIS, branding the UK and the US 'terrorist nations'. She threatened to behead Christians and had reportedly been involved in more than a dozen terror plots.
But there are some who aren't as happy as I am. After the killing was announced, Labour Party leader Jeremy Corbyn said Jones should have been arrested. In an interview with the BBC, he said: 'I think that people who have committed crimes ought to be put on trial… that way, when you interrogate someone, you get more information.'
Handwringing has become a common response to extrajudicial killings in the 'war on terror'. When Osama bin Laden was killed in 2011, many comment pieces in the UK and the US argued that he should have been arrested to face trial. Human-rights groups have complained that the scale of killing by drones make them an affront to international law. A UN report, published in 2013, complained that drone strikes were being used as a form of 'global policing'.
In some respects, they have a point. Drone strikes allow for sovereign nations to be bombed without anyone formally declaring war. Few people would argue that enemy combatants require the same legal position as citizens. But Osama bin Laden, for instance, was killed in Pakistan. The US is not at war with Pakistan. In 2016, the FBI revealed that the US had conducted 473 counterterror strikes between 2009 and 2015, killing between 2,372 and 2,581 combatants and around 116 civilians. These included strikes in Yemen and Somalia — countries which the US is, again, not at war with. These strikes do arguably represent a serious undermining of national sovereignty.
But these attacks cannot be judged solely by the standards of international law. Firstly, because to do so would be to ignore the inherently biased and one-sided nature of international law. As we have often pointed out on spiked, international law often accommodates the actions of richer nations while punishing those of poorer ones. The International Criminal Court, one of the world's most prominent international-law institutions, has only ever prosecuted war criminals from Africa.
The UN's reports about drone strikes were toothless and were ignored by President Obama throughout his two terms. In fact, Obama famously ordered his strikes through secret decrees, which allowed him to avoid any judicial scrutiny at the domestic or international level. To expect these drone strikes to be judged on the basis of international law is to ignore the fact that international law is designed to apply to some countries more than others. It will never provide a remedy for these strikes.
In any event, the most important questions here are moral, not legal. When it comes to Sally Jones, questions about whether or not we could capture her and put her on trial are irrelevant. It was a moral good that she was taken out.
Due process cannot always apply in war, and the Islamic State has openly declared war on the West. To claim that Jones had 'committed a crime' is madness. She had joined an organisation with whom the US is at war. She is not an ordinary criminal. Of course the presence of her 12-year-old son raises difficult moral questions. But it would be crazy if we were prevented from taking out dangerous terrorists because of hard-and-fast legal rules.
The bottom line is that Sally Jones deserved to die. This is a judgement we should be capable of making without the rubber stamp of an international court. We cannot treat international counterterror operations like we would a drugs bust. Different moral considerations apply. Indeed, war — and the White Widow certainly considered herself to be at war with us — is what happens when normal politics and law have fallen apart or no longer apply. The scale of drone attacks raises serious questions about national sovereignty, and Obama should be held to account for his widespread use of these drones to carry out war by other means, without being honest; but when it comes to the White Widow, I say good riddance.
Luke Gittos is law editor at spiked and author of Why Rape Culture is a Dangerous Myth: From Steubenville to Ched Evans. (Buy this book from Amazon(UK).)
Luke is speaking at the session, Making a miscarriage of justice?, at the Battle of Ideas festival in London on Sunday 29 October. Get your tickets here.
To enquire about republishing spiked's content, a right to reply or to request a correction, please contact the managing editor, Viv Regan.