In defence of Damian Green
His public shaming confirms how sinister #MeToo has become.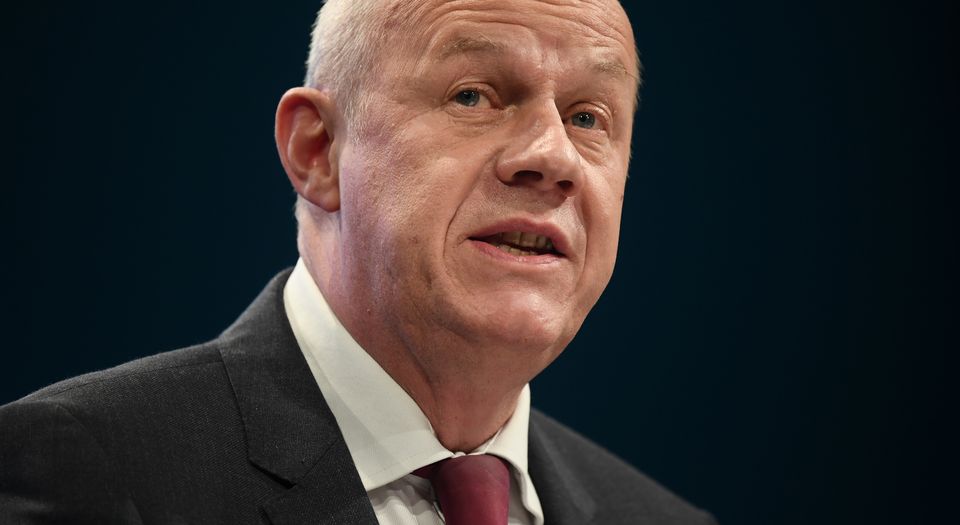 Britain's deputy PM Damian Green has had a tough few months. First, a fame-hungry journalist accused him of being a sex pest for texting her and fleetingly touching her knee. Then a seemingly grudge-bearing police officer told the press that, in the aftermath of a police raid 10 years ago, porn was found on Green's laptop.
Green has consistently denied the allegations made against him. And yet his job is at risk. Some of his fellow Tories are calling for him to step down to save Theresa May the embarrassment of having either to exonerate him or condemn him. That's right: he should resign, whether guilty or not, just to save face. What kind of justice is that?
The Green controversy perfectly captures the madness of the #MeToo scandal. It also reveals some of its darker consequences. Most of us now agree that Kate Maltby, the journalist who made the knee-touching revelation, is a twit for crying 'sexual misconduct' over such incredibly mild behaviour. Whatever you think of Green, for someone to ignite a witch-hunt against him just so she could be part of a celebrity hashtag is pretty low. But what needs even greater scrutiny and criticism is the way ex police officers have used information from old cases to try to weaken an elected politician.
It was Bob Quick, an ex-Met commissioner, who originally told the press that porn had been found on Green's work computer. Quick was in charge of the much-criticised raid of Green's office during the 2008 government-leaks investigation. Newspapers went wild when Quick alleged that he had found 'extreme' porn on Green's computer. But another source has since said it was 'straightforward porn'. Then, last week, another copper decided to weigh in on Green. Former Scotland Yard officer Neil Lewis told the BBC that he had found 'thousands' of pornographic images on Green's laptop. 'In between browsing pornography, he was sending emails from his account, his personal account, reading documents', he said.
So Green was allegedly looking at porn in between doing political work – who knew PMQs was so boring? Without so much as flinching at the fact that former police officials are openly targeting someone elected by the public, some MPs are calling for Green's head. Labour's Jess Phillips, never one to miss a chance to trend on Twitter, said Green should be sacked for 'wanking' at work. She has no proof he wanked at work, of course, but she got a lot of retweets and that's what counts. Sophie Walker, leader of the Women's Equality Party, said it was 'extraordinary' that Green's colleagues, including Brexit minister David Davis, were defending him.
What is truly alarming here is not an MP's penchant for certain images, but that so few people in politics and the media seem concerned about the fact that ex police officers are using confidential information to feed a public shaming.
In fact, it has fallen to other police officers to criticise Lewis and Quick. Sir Paul Stephenson, who was Metropolitan Police Commissioner at the time of the 2008 raid, said the discovery of porn on Green's computer was irrelevant: 'There was no criminality involved, there were no victims, there was no vulnerability and it was not a matter of extraordinary public interest.' 'I regret it's in the public domain', he said. The current Met commissioner, Cressida Dick, has also gone public about Lewis and Quick: 'What they have done is wrong, and I condemn it.'
There is no concrete evidence that either Quick or Lewis are out to get Green (though the history between Green and Quick is known to be less than congenial). Nevertheless, it is outrageous that ex police officers have used their power and insider knowledge to publicise the private life of a citizen — and that MPs and many in the press are either cheering this or using it as a basis on which to demand Green's resignation. This would take us down the road of a police state, where coppers could hold sway over politics itself.
This is what the #MeToo hysteria has given rise to: a society so panicked about 'sexual misconduct' that it will green-light the attempted destruction of an individual for watching porn. Sure, we can raise our eyebrows at the fact that an MP is looking at naked ladies when he should be doing his job. But this is about more than an alleged porn-watching Tory — it is about all kinds of sexual activity or interest now being demonised and made into objects of shame, to such an extent that we don't even bat an eyelid when politicians back up the police for exposing someone's private habits.
Green should never have been subjected to an investigation. Even if all the allegations against him are true, he is guilty of nothing more than flirting with a journalist and watching a bit of porn. Nothing illegal. Not even out of the ordinary. If a senior politician were to fall over such behaviour, then the #MeToo hysteria would be emboldened and none of us would be safe from its prying, authoritarian instincts. So, whatever you think of the Tories, defend Green.
Ella Whelan is assistant editor at spiked. Her new book, What Women Want: Fun, Freedom and an End to Feminism, is published by Connor Court. Buy it on Amazon UK and Amazon US.
Picture by: Getty Images.
To enquire about republishing spiked's content, a right to reply or to request a correction, please contact the managing editor, Viv Regan.