We need to talk about killing terrorists
Enemy combatants should not be treated the same as citizens.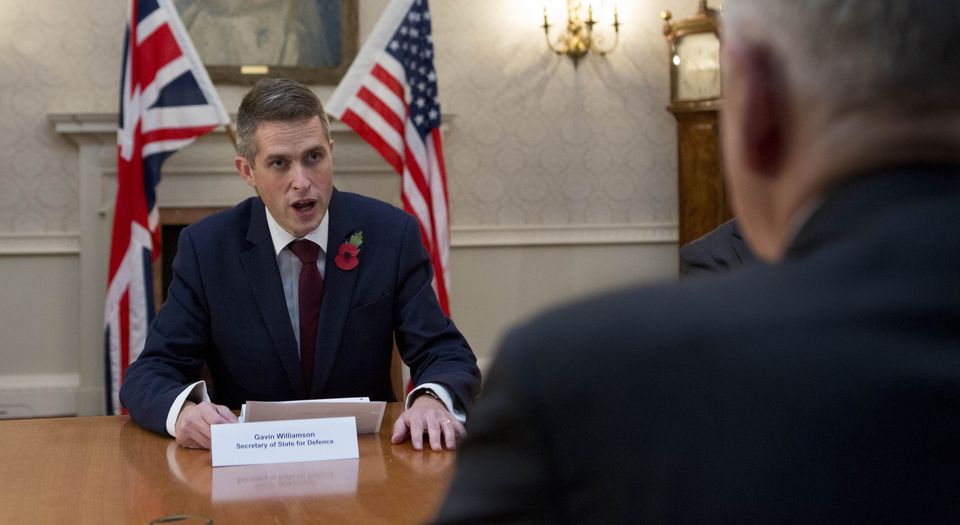 We have become scared of killing terrorists. Last week, the defence secretary, Gavin Williamson, sparked outrage for stating that, 'quite simply, my view is a dead terrorist can't cause any harm to Britain'. Williamson suggested that government policy should be to kill ISIS fighters before they return to the UK wherever possible. He was hardly engaging with the difficult questions surrounding returning terror suspects by pointing out that a dead terrorist has been effectively neutralised. They're dead after all. However, the reaction to this banal statement was far more shocking. Many argued that it is always wrong to kill people without first applying due process.
Human-rights specialists were the first to criticise Williamson. Liberty's new director, Martha Spurrier, was all over the BBC making the case that the British belief in freedom requires us to put terrorists on trial. She claimed that killing terror suspects, even by way of drone strike, draws us closer to the values of the terrorists. I took part in a BBC debate a few weeks ago on this subject, in which other commentators seriously argued that terror suspects should be welcomed back into the country and rehabilitated. Good luck with that.
When criticising 'executing' terrorists abroad, the human-rights lobby always cites the fact that Britain does not have the death penalty. For these campaigners, killing a terrorist on the battlefield is the equivalent of executing a British citizen for a crime. The use of the death penalty in this discussion shows how human-rights rhetoric undermines the notion of citizenship, to the point that some now claim that those who have openly disavowed Britain and waged war on our values should be entitled to the same protections from state action as a British citizen.
The death penalty, where it is used, is a penalty for a crime. It is a measure brought against those accused of offences against the community of which they are a part. In this country, we have decided that no crime can justify the state's taking of life by force. This is a part of our justice system that we should take pride in. It shows that there are still parts of our system that believe unconditionally in a criminal's power to redeem himself.
But killing a terrorist is not the same as carrying out the death penalty. Terrorists are not citizens. They are hostile actors. They are enemy combatants. The idea that they should be worthy of the same protections we afford our fellow citizens is not just contrary to common sense – it also illustrates a deep moral confusion at the heart of human-rights rhetoric.
The current discussion about terror suspects shows how human-rights rhetoric avoids profound moral issues. Instead of engaging with the difficult question of how we, as a society, should respond when someone renounces their citizenship and declares war on the West, human-rights specialists simply say that terrorists have a right to life and due process that must be respected. This leads them to the absurd conclusion that the only correct way to deal with ISIS fighters is to put them on trial, in a UK Crown court, and release them if we fail to prove their guilt. The right to due process is hugely important, and is being attacked every day. But this resort to arguments about due process when discussing ISIS fighters is not principled. It is blind legalism. It has no moral content whatsoever.
The distinction between citizens and returning terrorists is a vital starting point for any discussion about how we tackle terror. We need to ask if it is necessarily immoral to detain someone without charging them when there is evidence that they have been fighting for ISIS. In relation to citizens accused of terror offences in the UK, there is a well-developed moral case that detaining them without charge is wrong and leads to injustice. This case has been developed across centuries. But this tells us little about how we should treat returning ISIS fighters. These are new circumstances. Claiming that ISIS fighters should automatically benefit from all the rights of a British citizen is a kind of moral evasion.
Terrorists do not have a 'right to life'. There will be times when killing terror suspects on the battlefield is wrong and times when it is right. And returning ISIS fighters should not automatically be entitled to all the due-process protections enjoyed by British citizens. There may be times when detaining a known ISIS fighter without charge will be the right thing to do. These are new circumstances that require new approaches. The reluctance even to engage in these discussions says more about our nervousness about asserting our values than it does about some slide into totalitarianism. It's time to try to answer these difficult questions, rather than avoiding them through anodyne appeals to human rights.
Luke Gittos is law editor at spiked and author of Why Rape Culture is a Dangerous Myth: From Steubenville to Ched Evans. (Buy this book from Amazon(UK).)
To enquire about republishing spiked's content, a right to reply or to request a correction, please contact the managing editor, Viv Regan.